Prime Healthcare Foundation's purchase of Clayton County's only hospital is on its way to the Georgia attorney general for review.
A bankruptcy court issued its final approval order on the deal this week.
Officials with Prime Healthcare hope the acquisition of Southern Regional Medical Center is completed in December. Southern Regional, in Riverdale south of Atlanta, would be California-based Prime's first hospital in Georgia.
The state attorney general must review all transactions related to the acquisition or sale of assets of nonprofit hospitals in Georgia. Barring some unforeseen legal challenge, Attorney General Sam Olens is expected to approve the Southern Regional deal.
Prime Healthcare Foundation has committed to investing at least $50 million in capital improvements in the hospital over the next five years, including equipment replacement and improvements to the emergency department, and more than $1 million in recruitment of physicians.
"We are grateful for Prime Healthcare's commitments to invest in Southern Regional," Jim Adams, Southern Regional's board chairman, said in a statement Wednesday. "They are bringing a comprehensive approach to reviving, improving and preserving the health system, including investments in capital improvements and process improvements, both of which will improve patient experience and Southern Regional's competitive position in the Southern Crescent."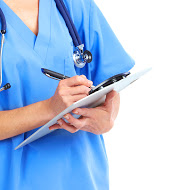 Prime Healthcare Services and the nonprofit Prime Healthcare Foundation own and operate 38 acute-care hospitals in 11 states.
The foundation had the only bid on the table for the struggling hospital after Grady Health System in Atlanta backed off its own offer. Prime offered $18 million for the Southern Regional, which has a high level of uninsured and indigent patients.
Prime signed a letter of intent in July to purchase Southern Regional, and that agreement was followed by the owner of the hospital filing for Chapter 11 reorganization.
"Prime Healthcare looks forward to expanding its presence in the Atlanta region and partnering with the Southern Regional community of dedicated physicians, nurses and employees," Dr. Prem Reddy, president and CEO of Prime Healthcare Services and Foundation, said in a statement. "We are committed to providing the best quality care in each and every community we serve, and the addition of Southern Regional to the Prime Healthcare family will allow us to continue that tradition."
The foundation and Prime Healthcare Services are known for acquiring financially distressed hospitals and turning them around