A bankruptcy court judge has approved the sale of Clayton County's only hospital to Prime Healthcare Foundation.
"The parties are currently negotiating the final terms of the sale order approving such transaction,'' Tal Wright, a spokesman for Southern Regional Medical Center, said in a statement Wednesday.
Prime Healthcare, based in California, submitted the only bid for the Riverdale hospital after Grady Health System backed off its own offer.
Prime offered $18 million for the struggling Southern Regional, which has a high level of uninsured and indigent patients.
Final details of the deal are still being worked out, and the acquisition will need the approval of the Georgia attorney general.
"We are grateful that the bankruptcy judge has selected Prime to acquire Southern Regional, pending regular attorney general review,'' Fred Ortega, a spokesman for Prime, said in a statement. "Prime looks forward to a fair and expeditious review process, and we are excited to help preserve this valuable health care resource for the greater Atlanta community."
Grady's bid of $20.5 million for Southern Regional last month came as a surprise to industry experts. But days later, the Atlanta safety-net system backed away from its pursuit of the hospital, saying the tight time frame previously mandated by the U.S. bankruptcy court was too big an obstacle.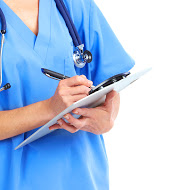 Prime had signed a letter of intent in July to purchase Southern Regional, and that agreement was followed by the owner of the hospital filing for Chapter 11 reorganization.
Prime Healthcare Foundation has pledged to maintain Southern Regional as an acute care hospital, offering emergency services among others, for at least five years.
In addition, the nonprofit foundation has agreed to invest $50 million in capital improvements at Southern Regional over the next five years. It also has agreed to hire "substantially all employees currently at the hospital"; to maintain charity care at or above existing levels; to maintain a local governing board and independent medical staff; and to spend at least $1 million in new physician recruitment.
Saddled with a heavy load of uncompensated care, Southern Regional has been in danger of closing its doors. It has posted annual financial losses since 2007.
Southern Regional will be Prime's first hospital in Georgia. The foundation and Prime Healthcare Services are known for acquiring distressed hospitals and turning them around financially.