The number of uninsured children in Georgia dropped by nearly 50,000 after the full implementation of the Affordable Care Act in 2014, a new report has found.
But the state's 189,000 children who remain uninsured make Georgia's rate relatively high – 7.6 percent, versus 6 percent nationally.
The report from Georgetown University Health Policy Institute's Center for Children and Families said the national total of 4.4 million uninsured children in 2014 was down from 5.2 million the previous year. The 6 percent national average is a historic low, the report said.
"The Affordable Care Act is one of the most significant domestic policy initiatives in decades, and it builds on more than a decade of success in reducing the number of uninsured children through Medicaid and [the Children's Health Insurance Program]," said Joan Alker, executive director of the Georgetown center. "This national achievement in reducing the number of uninsured children is the result of many efforts made by many different policymakers and stakeholders at the state and national levels."
About half the remaining uninsured children live in six states – Texas, California, Florida, Georgia, Arizona and Pennsylvania. (Most of those states are among the nation's most populous overall.)
Bill Custer, a health insurance expert at Georgia State University, said Thursday that the drop in the number of kids without coverage last year reflects "the effect of the attention on changes in the availability of health insurance'' due to the ACA.
Another factor, he added, is an improved economy, which has increased employment and allowed more parents to get coverage for their kids.
Children are less expensive to cover than adults, and the primary care they receive can produce lifelong health benefits, Custer noted.
The remaining uninsured children in the state include those living in areas where health insurance is expensive, those who are in lower-income groups, and those in families that do not have legal residency in the country, Custer said.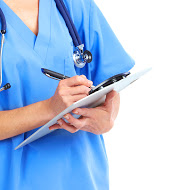 The Georgetown report found disparities in insurance rates nationwide: Rural people, Hispanics, those of school age and those living on the brink of poverty are disproportionately uninsured.
"Obviously, we still have a ways to go in Georgia with 189,000 children that remain uncovered,'' said Erica Fener Sitkoff, policy and outreach director for Voices for Georgia's Children, an advocacy group.
"Even though we saw a 20 percent improvement in the number of uninsured children in our state over the past year, nearly 8 percent remain uninsured,'' she noted. "I think we have great opportunity right now with the focus on child health in our state to identify enrollment policy opportunities and put them into action, which include examining technology issues in the enrollment process and looking at how non-traditional health partnerships, such as those with schools, can be a great asset."
States that have extended Medicaid coverage to more low-income adults – a process known as Medicaid expansion – saw nearly twice the rate of decline in uninsured children as states that have decided against expansion, the report said. Georgia is one of the states that have not expanded Medicaid.
The improvement in children's coverage in those non-expansion states is probably due to a "welcome mat" effect, as parents enrolled their children when they themselves signed up for newly available coverage under the ACA, the report said.