Many Georgians buying individual or family health insurance will see double-digit increases in their premiums for 2016.
Insurance rates approved recently by Georgia Insurance Commissioner Ralph Hudgens range from hikes of 27 percent and 29 percent for Alliant Health Plans' individual policyholders to slight decreases for a few plans.
An analysis by Bill Custer, a health insurance expert at Georgia State University, found the average increase for a person purchasing an individual or family policy next year is in the double digits, both for the insurance exchange and those in the regular market.
The variations show that consumers should "wait and see and prepare to shop around'' for coverage, Custer said. "We'll see average increases that are going to be higher than the last four years."
Health costs in general are rising 8 percent to 10 percent, Custer noted.
Health insurers in their rate requests cited those increases in medical costs, including for prescription drugs; higher use of health services; and the health status of policyholders
"The health of the population in Georgia is declining as a general rule," Custer said.
The same trend of higher premiums is occurring across the county. Several regulators have approved all or most of the big premium increases sought by the largest health plans in their states for the new signup season that begins Nov. 1, the Wall Street Journal reported recently.
Some states have approved relatively modest increases.
The Journal reported that insurers have found that business has been more costly than expected, and that some have said they've incurred steep losses. The American Academy of Actuaries also said that some programs designed to cushion insurers against high-risk enrollees are ending.
Alliant Health Plans, in its filing in Georgia, said its 2014 medical claims experience "was higher than originally anticipated." The company linked some of that medical cost to "pent-up demand from previously uninsured members."
But the higher rates are coming for many employer plans as well. Even large employers are expecting increases of up to 8 percent or so. "In general, there's going to be some price increases for all purchasers of health care,'' Custer said.
The Insurance Commissioner's Office declined comment on the rate increases.
An agency spokeswoman said that two insurers lowered their proposed rates after the state's actuarial review. Laura Wright, the spokeswoman, said that Blue Cross and Blue Shield of Georgia lowered its rate from a 12 percent proposal to 8.6 percent for one plan, and cut the rate for another plan from a 3.1 percent hike to a decrease of 0.2 percent. UnitedHealthcare reduced the increase for one of its plans from 18.6 percent to 13.2 percent.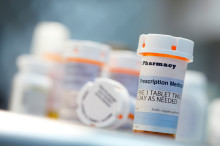 Graham Thompson, executive director of the Georgia Association of Health Plans, said Monday that "the majority of these rates were actuarially accurate and data driven."
He noted that at the time that Georgia health insurers submitted proposed rates to the state in the spring, they had just one year of experience with the exchange business.
Medical provider consolidation, as well as soaring prescription drug costs, have contributed to the rate hikes, Thompson added. "No one is asking these drug companies to justify their $100,000 drugs. These are budget-busting drugs."
Cindy Zeldin of Georgians for a Healthy Future said Monday that if consumers are shopping around for coverage based on price, "it's also important that better information be made available to them on provider networks so that consumers know what they are getting'' in terms of which doctors and hospitals are in those insurer networks.
The state insurance filings show that Georgia's exchange next year will again feature health plans from nine insurers. Time Insurance has dropped out for 2016, but Harken Health will join the remaining eight plans.