Chase S. began drinking as a high school freshman in Cobb County.
"I drank pretty heavily,'' he says now.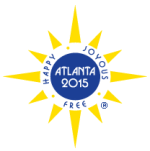 But just before he turned 18, Chase got sober, turning to Alcoholics Anonymous for help.
"It's a fellowship program that saved my life,'' says Chase, now 28.
He's joining thousands of A.A. members Thursday through Sunday at the 2015 International Convention of Alcoholics Anonymous in Atlanta. More than 60,000 people are expected at the conference, representing 93 countries.
Alcoholics Anonymous is a loosely knit fellowship program of men and women who have had a drinking problem. Founded in 1935, it aims to help alcoholics stay sober and help others achieve sobriety.
Alcoholism is a chronic disease, and A.A.'s 12 Step program lays out a guide for alcoholics to follow. Over the years, the 12 Step model has been adopted by many who work in the field of addiction treatment.
The program's guidelines have a spiritual dimension, including recognition of a "Higher Power," as members acknowledge that they lack the individual power to resist alcohol. But A.A. is not a religious group and has members from all backgrounds.
There are more than 2 million Alcoholics Anonymous members worldwide. Georgia has 750 A.A. groups, including 450 in the metro Atlanta area. Members remain anonymous, including from one another, and many gather daily at A.A. meetings.
"Going to meetings correlates with an increased level of sobriety," says Robert Margolis, founder and executive director of Solutions Atlanta, an adolescent outpatient treatment center.
Abuse of alcohol is such a common and longstanding social problem that sometimes it's not recognized as the health crisis it is.
"Alcohol is readily available to young kids,'' Margolis says. "They get fake IDs. It's incredibly easy for kids to find it."
A.A. has a fair amount of dropouts, Margolis acknowledges. But he adds that at his treatment center, "we could not function without A.A. l look at it as an extension of what we do."
Nadine Kaslow of the Emory School of Medicine's Department of Psychiatry and Behavioral Sciences says that many people with alcoholism don't have enough positive ways to deal with stress.
Based on current research, Kaslow says, "it appears that people who participate in A.A. in a committed way stay sober longer, relapse less often, are less impulsive, have better social relationships, and function better in society."
"It's not a perfect fit for everyone,'' she says, noting that the spiritual aspect of the 12 Steps doesn't help some people.
A.A. gives members a structure, coping strategies and a support network, says Kaslow, adding that she refers patients to it.
This year marks A.A.'s 80th birthday. The convention this week will hold events at the Georgia World Congress Center, the Georgia Dome, Centennial Olympic Park and local hotels.
Most meetings will be held in English, but there will also be meetings in Spanish, French, Italian, German, Japanese, Russian, Polish, Lithuanian, Swedish and American Sign Language.
Chase S. will be on a panel focusing on youth alcoholism Friday. He has worked as an A.A. meeting leader and a volunteer.
With his sobriety, he says, "Now I have the best life in the world. I've been able to do anything I wanted to do."
To find out more about Alcoholics Anonymous, visit www. aa.org or www.atlantaaa.org