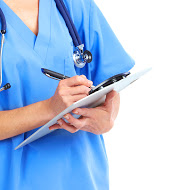 Many Georgians could face double-digit increases in their health insurance premiums next year, based on initial rates sought by insurers.
Insurers' requests in Georgia range as high as a 64.2 percent increase for a Time Insurance Co. plan for individual coverage starting in January. But most of the double-digit increases being requested in the state are in the range of 10 percent to 20 percent.
The federal government this week issued a list of proposed 2016 premium increases of 10 percent or more nationally. Increased scrutiny of high rate increases is called for under the Affordable Care Act.
The report does not list proposed increases of less than 10 percent, and an insurance industry official says many plans in Georgia remain under that threshold.

The rates pertain to health plans offering coverage bought by consumers and small employers both inside and outside the state's insurance exchange, created under the ACA. The actual premiums will not be finalized until the fall, federal officials noted.
A state insurance regulator said Tuesday that the proposed Georgia premium increases have been sent to outside actuaries for analysis "to make sure they're thoroughly vetted."
"We can reject rates that are excessive, inadequate or overly discriminatory,'' said Jay Florence, assistant insurance commissioner of Georgia. The state review is expected to be completed by the end of August.
This year's health premiums showed only slight increases, and some rates actually declined. That was a reflection of increased competition over the previous year in the state's insurance exchange.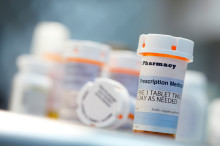 But for 2016, the proposed hikes in Georgia are "larger than we've seen in the last four years,'' said Bill Custer, a health insurance expert at Georgia State University.
He cited several factors. One is an unleashing of pent-up demand for medical services, as improvements in the economy allow consumers to do what they had been putting off. Hospital, physician and drug prices are rising 8 percent to 12 percent, Custer said, adding that insurers are also making adjustments based on their current customer base.
"The rate of increase varies widely across states,'' Custer said. "Georgia's may be higher than other states."
Legal situation unclear
Uncertainty over an upcoming U.S. Supreme Court ruling also looms over the insurance market.
Subsidies allow customers in the insurance exchanges to pay less. But the court will decide this month whether to strike down the subsidies in most states, including Georgia. These states let the federal government run their exchanges, and plaintiffs in the litigation say the ACA allows subsidies only in state-operated exchanges.
About 540,000 Georgians enrolled in plans on the exchange for 2015, and nine of 10 of them receive subsidies.
"If the subsidies go away, many people may drop out of the market,'' Custer said. Insurers may have been anticipating just such an occurrence as they made their hefty initial requests, he said.
The newly posted rate proposals don't reflect premiums offered by large self-insured employers or the Medicare program. And they don't include those health plans that have proposed rate increases of less than 10 percent.
"There are plenty of rates below 10 percent,'' said Graham Thompson, executive director of the Georgia Association of Health Plans.
Another industry official said Tuesday that "premiums cannot be viewed in isolation."
"It's critical to look at the individual market dynamics that impact how much consumers pay for their health care coverage and the factors, like provider consolidation and exploding prescription drug prices, that drive up premiums across the country," said Clare Krusing, a spokeswoman for America's Health Insurance Plans.
Federal officials said the new rate reporting process, part of the ACA, is designed to improve the accountability and transparency involved in premium approvals.
Custer said he anticipates that consumers facing higher prices will shop around more to get the best rate.
Due to the ACA's subsidies, Custer said, many consumers in the exchange won't see large increases – assuming that the court upholds the subsidies.
The posting of proposed rate increases "is the first step in the process,'' said Cindy Zeldin of Georgians for a Healthy Future. "The most important thing is that rates are fair and are justified, and that premiums are affordable, and that people have access to" the subsidies.