DUI convictions in Georgia have been dropping dramatically over a five-year period, state figures show.
There may be multiple reasons to account for the decline in convictions, experts say.
But they note that this decrease in convictions has coincided with an increase in the number of people refusing to take a field sobriety test.
State Department of Driver Services figures, presented to state lawmakers last year, show the downward trend: 44,017 DUI convictions in 2008 falling to 32,514 in 2013.
Meanwhile, the Driver Services data show that the number of people refusing the sobriety test doubled, from 5,608 in 2008 to 11,480 in 2013.
Barry Martin, state executive director of Mothers Against Drunk Driving, told GHN on Tuesday that many people arrested for DUI are being convicted on other charges.
If an owi lawyer tells his client to refuse the sobriety test, he said, "it's a lot harder to be convicted'' of DUI in many jurisdictions.
Conflicting statistics
The data on DUIs can be conflicting, even within a state.
GBI figures show lower totals that those from Driver Services, but the same trend on DUI convictions. Statewide convictions decreased from 33,844 in 2008 to 21,953 in 2013, with the biggest reduction coming in the final year of that span, according to GBI data.
Chuck Spahos of the Georgia Prosecuting Attorneys' Council said this week that the actual number of DUI convictions was higher than the GBI data show. The courts are not giving complete and accurate data to the GBI, he said.
That reporting breakdown needs to be corrected, Spahos added.
(The AJC reported last fall that the GBI has no record of the outcome of nearly 100,000 DUI charges because counties and cities have failed to properly report how they handled Georgia's most dangerous drivers.)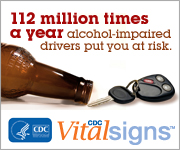 Another factor in the conviction drop is that "DUI convictions have become more difficult to obtain,'' Spahos said. "I believe there is an increase in individuals who refuse the [sobriety] test."
He also said that funding reductions have led to cutbacks in law enforcement agencies.
Nationally, efforts to raise public awareness about the dangers of drunk driving have increased over the decades. MADD, the acronym for Mothers Against Drunk Driving, is instantly recognizable to millions of Americans.
In 2013, the national rate of alcohol-impaired driving fatalities per 100,000 population was 3.2, representing a 65 percent decrease since 1982, when record-keeping began, according to the Foundation for Advancing Alcohol Responsibility, a research organization funded by the nation's largest distillers.
Georgia's rate of 3.0 is below the national average.
And the number of Georgians in a 2012 survey who reported driving after drinking too much in the past 30 days (1.4 percent) was much lower than the national average (1.9 percent).
The fatality question
The Governor's Office of Highway Safety said Georgia's rate of alcohol-impaired fatalities has held steady in the past few years.
"These deaths accounted for 25 percent of all Georgia traffic fatalities in 2012, and that percentage is predicted to remain the same for 2013 and 2014," said Katie Fallon, a spokeswoman for the Office of Highway Safety, in an email to GHN. She said the 2013 data have not yet been certified, and the 2014 figures are not complete.
"There were 301 alcohol-related fatalities in 2012, 289 in 2013 and 276 in 2014 , so the good news is fatal DUI crashes are decreasing,'' she said.
But Martin, of MADD, said Georgia is trying to shore up its data on DUIs and alcohol-related fatalities.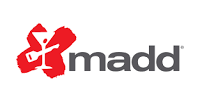 He points to national data finding that the alcohol-related fatalities has stayed relatively the same in Georgia since the 299 reported for 2010. The total for 2013 in Georgia was 297, according to the National Highway Traffic Safety Administration.
Robert Wilson, head of the National Safety Council's Georgia chapter, said Tuesday that the decrease in DUI convictions does not reflect a significant improvement in road safety.
"We don't have the problem under control,'' Wilson said. "Budgets in cities, counties and at the state level are being shrunk or cut.'' That, he said, leads to "fewer law enforcement folks out in the evening, when most DUI arrests occur."
Wilson, though, said some aggressive DUI teams in metro Atlanta are making a dent in the problem.
There are no statewide figures on arrests for allegedly driving under the influence, said Fallon of the Highway Safety Office.
That's because Georgia is not a unified court system state, and there's no statutory requirement for DUI or any other citation data to be collected and maintained in a state database.
Mothers Against Drunk Driving gives Georgia four out of five stars in its DUI regulatory structure.
But MADD also calls for Georgia to enact a law requiring first-time DUI offenders to have an ignition locking system installed in their vehicles. States that have done this, Martin said, have seen a significant drop in alcohol-related fatalities.