Georgia retained its ranking of 38th in a newly released 2014 state-by-state health report card.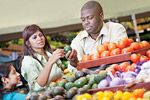 Southern states generally ranked at the bottom in the annual report by America's Health Rankings.
The report says Georgia has strengths that include a low prevalence of binge drinking; a low rate of drug deaths; and a low occupational fatality rate.
Since 1990, Georgia's infant mortality has decreased by 48 percent from 12.6 to 6.6 deaths per 1,000 live births, the report said. And in the past year, premature deaths in Georgia decreased by 8 percent.
The report said Georgia's weaknesses include a low rate of high school graduation, a high prevalence of low-birthweight babies, and a limited availability of dentists.
In the past two years, obesity increased from 28 percent of Georgia adults to 30.3 percent. And in the past year, diabetes increased from 9.9 percent to 10.8 percent of adults.
Georgia also has a high level of uninsured residents, where it's ranked 46th.
It's the 25th year of the rankings, which use health, environmental and socioeconomic data to determine national health benchmarks and state rankings. It is published by United Health Foundation in partnership with American Public Health Association and Partnership for Prevention.
Hawaii was the healthiest state for the third straight year. Vermont came in second and Massachusetts was third.
Mississippi ranked last, preceded by Arkansas at 49 and Louisiana at 48. Other Southern state rankings: Kentucky, 47; Tennessee, 45; Alabama, 43; South Carolina, 42; North Carolina, 37; Florida, 32; and Texas, 31.
Georgia public health officials noted the improvement in the state's infant mortality rate.
"We are immensely proud of the progress we've made in reducing infant mortality since 1990," said Dr. Patrick O'Neal, director of health protection for the Georgia Department of Public Health.
"We know there will always be challenges and additional work to do to improve the health of our state, and these rankings are just one tool we use to identify areas of improvement, and areas that need more improvement," O'Neal said.
Marsha Davis, associate dean for outreach and engagement at the University of Georgia's College of Public Health, said Thursday that the state's ranking and statistics were not surprising.
Health outcomes in Georgia are affected by important non-health factors such as high school graduation rates and poverty, Davis said. "Education, income and access to health care drive our health outcomes."
"Improving education will improve our health,'' she added. The more educated a person is, Davis said, "the less likely you're obese.''
Nationally, the obesity rate rose from 27.6 percent to 29.4 percent of adults, and the percentage who reported not participating in any physical activity in the last 30 days climbed from 22.9 percent to 23.5 percent.
The number of Americans who smoke continued to decrease, and infant mortality rates also fell.
Earlier this year, Georgia was ranked 40th among states on seniors' health measures, according to America's Health Rankings report on people 65 and older. (Here's a link to GHN report on seniors' health.)