One in four Georgia hospitals earned an "A'' grade in recently released ratings on patient safety.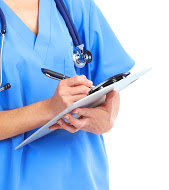 The 27 percent figure put Georgia hospitals roughly in the middle of the pack among states, according to the Leapfrog Group's safety scores report.
The ratings measure the ability of hospitals to prevent errors, injuries and infections. The report on the ratings is intended to help consumers as they choose a facility for health services.
More than 1,000 people die each day in the United States because of preventable hospital errors, according to the Leapfrog Group, a nonprofit, Washington-based organization that focuses on patient safety.
Nationwide, one in 25 patients actually picks up an infection in the hospital.
"Patients enter a hospital trusting they're in a safe place, but with 41 percent of hospitals receiving a 'C,' 'D' or 'F' grade, it's clear that some hospitals are safer than others," Leah Binder, president and CEO of Leapfrog, said in a statement when the survey was released.
Georgia's top-rated performers include large urban and suburban hospitals such as Northside Hospital in Atlanta; University Hospital and Doctors Hospital in Augusta; Eastside Medical Center in Snellville in eastern metro Atlanta; Emory University Hospital in Atlanta; and both hospitals in Rome — Redmond Regional and Floyd Medical Center.
Also earning an "A'' were smaller facilities such as 69-bed Gordon Hospital in Calhoun in northwest Georgia and Colquitt Regional Medical Center, a 99-bed hospital in Moultrie in southwest Georgia.
The only hospital in the state earning an "F'' was Wayne Memorial Hospital in Jesup in southeast Georgia.
Not all Georgia hospitals appear on the ratings list. (Here's a link to the ratings; use the search by state or city tab.)
The ratings are part of an accelerating trend of giving consumers more information on cost and quality of care.
Chris Kane, an Atlanta-based consultant with DHG Healthcare, said Tuesday that such surveys as Leapfrog's seek to synthesize complex information into a form that makes sense to consumers.
Younger people are more accustomed to such grading systems, while older patients tend to rely on traditional ways of selecting a hospital, such as by physician recommendation, he added.
Hospitals are paying attention to such rating systems and quality measures. "Some will question the accuracy of the data or the methodology,'' he said.
"For any large organization, it's hard to change quality,'' Kane said. "It takes time."
Things getting better
Maine's hospitals had the highest percentage of "A" grades, with 67 percent, followed by Massachusetts, Virginia, New Jersey and Florida. At the bottom were the District of Columbia and North Dakota, where none of their six hospitals made an "A."
Leapfrog said that since April there has been improvement on all 15 of its "process" measures—such as hand hygiene and physician staffing in intensive care units.
But the data also show a lack of progress on patient outcomes, with the only significant improvement coming in preventing central line-associated bloodstream infections in intensive care units, Leapfrog said. (A central line is a catheter that doctors often place in a large vein in the neck, chest, or groin to give medication or fluids or to collect blood for medical tests.)
Ironically, the Texas hospital that recently acknowledged mistakes in diagnosing an Ebola patient earned an "A'' grade.
Texas Health Presbyterian in Dallas initially failed to diagnose the disease in a new arrival from West Africa. He later was correctly diagnosed and admitted, and died at the facility last month. Two nurses treating him became infected with the Ebola virus as well, but both made a full recovery, and the outbreak in the city is now officially over.
"Even 'A' hospitals make mistakes, and sometimes patients are harmed,'' Binder said. "Based on the data Leapfrog used in the Hospital Safety Score, Texas Health Presbyterian is among the safer hospitals in the nation. The recent mishandling of Ebola cases proves that as a country, our hospitals must work harder to become prepared for this and any future threats."
Consumers throughout the nation should educate themselves on the safety of hospitals in their area, Binder said.
The Hospital Safety Score includes 28 measures. The data come from the Leapfrog Hospital Survey, the Agency for Healthcare Research and Quality, the CDC, the Centers for Medicare and Medicaid Services, and the American Hospital Association's Annual Survey and Health Information Technology Supplement.