Georgia's insurance commissioner, in a rare regulatory action, has told the state's largest health insurer to rescind newly added amendments to contracts with thousands of physicians.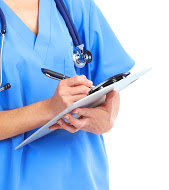 Physicians had complained that the Blue Cross and Blue Shield of Georgia contract revisions lacked clarity on the insurer's payment rates for medical services.
"I heard from doctors all over the state about the heavy-handed approach taken by Blue Cross regarding their contract changes," said Commissioner Ralph Hudgens in a statement. "I want doctors spending time caring for their patients, not being stonewalled by an insurance company."
Consumers should not be affected by the move, insurance department officials say, as the existing physician contracts remain intact.
Blue Cross said in a statement Thursday that it had been working with Hudgens and the insurance department for several weeks to resolve the issue.
"Recognizing the complexity of the matter, and to avoid creating confusion for the physicians in our network, we voluntarily offered to rescind these contract amendments while we continue the dialogue,'' said Blue Cross spokesman Tony Felts in an email to GHN. "We look forward to continuing the discussions to reach a solution that benefits everyone involved."
Such a rescission instruction to an insurer is a rare action for the agency, which typically reviews contract amendments before they are implemented. That didn't happen in the Blue Cross case, said insurance department spokesman Glenn Allen.
The agency said physicians' complaints involved the sample reimbursement schedule given by Blue Cross, which "did not accurately reflect the actual reimbursement rates."
"This action resets the process while at the same time preserving the existing physician agreements without the amendments," Hudgens said. "Georgia consumers will have continuous access to their Blue Cross contracted doctors and will not be impacted by this action."
The Medical Association of Georgia praised the order by Hudgens.
Donald J. Palmisano Jr., MAG's executive director, said the amended contract terms were "very onerous against the physicians,'' and that "physicians weren't given an accurate or complete fee schedule."
Blue Cross is the dominant health insurer in Georgia, Palmisano added. "They take advantage of their market share in contracting with physicians."
John Crew of Strategic Healthcare Partners, which consults for more than 30 hospitals, 600 physicians, and 26 behavioral health centers in Georgia, said that the regulators' action "is a pretty powerful statement for the department of insurance to step into something like this. It's a big deal."
The Blue Cross contract amendments were set to go into effect right after Open Enrollment for the state employees' and teachers' health plan ended, Crew said.
About 6,000 doctors received the amendments, insurance officials said.
Blue Cross now is required to file the proposed amendments for review prior to implementation, and provide accurate and complete reimbursement schedules, insurance department officials said.