Two-thirds of eligible Georgia hospitals will face Medicare fines for having too many patients return within a month for additional care, federal data show.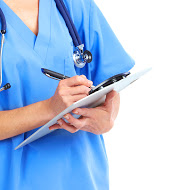 Medicare is penalizing a record number of hospitals nationally, Kaiser Health News reported Thursday. In Georgia, 89 will have readmission fines.
Of the 10 Georgia hospitals that have the highest readmission fines, those exceeding 1 percent, most are in small towns in rural areas. Large urban hospitals in the state — such as those in Atlanta, Macon, Augusta and Savannah — have either no penalty or face one that's less than 1 percent.
Avoidable hospital readmissions cost Medicare billions of dollars a year. Overall, about one in five patients on Medicare is readmitted to the hospital within 30 days of discharge.
"Readmission penalties to a rural hospital that's struggling can be devastating,'' said Jimmy Lewis, CEO of HomeTown Health, an organization of rural hospitals in Georgia.
"Based on their profitability, I would think that large urban hospitals have larger investments in outreach and case management programs to keep patients from returning,'' Lewis added.
Medicare's readmission penalty program began in October 2012. Even though the nation's readmission rate is dropping, Medicare's average fines will be higher, Kaiser Health News reported.
Under the new fines, three-quarters of hospitals nationally that are subject to the Hospital Readmissions Reduction Program are being penalized, KHN reported. That
means that from Oct. 1 through next Sept. 30, they will receive lower payments for every Medicare patient stay — not just for those patients who are readmitted.
While some penalties are as small as a hundredth of a percent, hospitals with the highest readmission rates are losing 3 percent of each payment, an increase from a maximum punishment of 2 percent last year, KHN reported. The increase brings the top penalties to the full amount as authorized by the Affordable Care Act.
In Georgia, Fannin Regional in Blue Ridge will receive the maximum fine, at 3 percent. Others with fines above 1 percent are Elbert Memorial in Elberton, 2.39 percent; Houston Medical Center in Warner Robins, 2.13 percent; Chestatee Regional in Dahlonega, 1.45 percent; Crisp Regional in Cordele, 1.27 percent; and Trinity Hospital of Augusta, 1.22 percent.
The rest are Coffee Regional in Douglas at 1.12 percent; Perry Hospital at 1.12 percent; Meadows Regional in Vidalia at 1.01 percent; and Rockdale Medical Center in Conyers at 1.01 percent.
(Here's a recent GHN article describing the financial struggles of Elbert Memorial.)
Medicare says the penalty program helps counter a system that inadvertently rewards hospitals for readmissions. Because readmitting a recently released patient allows a hospital to be paid for two stays instead of one, there has actually been a financial benefit to a hospital if the patient's health deteriorates after discharge.
Officials hope that hospitals hit with fines will do a better job of training and encouraging patients to maintain their health after discharge, avoiding needless readmissions, Kaiser Health News reported.
Hospitals in Georgia with no fines are: Coliseum Northside in Macon; Donalsonville Hospital in Donalsonville; Fairview Park Hospital in Dublin; Grady General in Cairo; Hutcheson Medical in Fort Oglethorpe; Irwin County in Ocilla; Murray Medical Center in Chatsworth; Northside Hospital in Atlanta; Northside Medical Center in Columbus; Emory Saint Joseph's Hospital of Atlanta; Southeast Georgia Health System – Camden campus; Southeastern Regional (CTCA) in Newnan; St. Mary's Hospital in Athens; Turning Point Hospital in Moultrie; and Ty Cobb Regional in Lavonia.
Medicare levied penalties against 433 more hospitals nationally than it did last year. The average penalty this year is 0.63 percent, up from 0.38 percent last year, according to the KHN analysis. The average penalty in Georgia is 0.51 percent.
"While many hospital readmissions are outside of the control of the hospital, Georgia hospitals take these reports very seriously and are working hard to improve the areas that can be controlled," said Kevin Bloye, a Georgia Hospital Association vice president. "Overall, Georgia's average readmission penalty compares favorably to the rest of the country, and we expect our rate to continue to decline in the coming years."
One reason for the higher and more widespread fines nationally is that Medicare this year began evaluating readmissions of two new categories of patients: those initially admitted for elective knee or hip replacements, and those suffering from lung ailments such as chronic bronchitis, KHN said. Those patients were assessed along with the heart failure, heart attack and pneumonia patients whom Medicare has examined since the penalties began in 2012.