Georgia faces major hurdles in addressing its shortage of primary care physicians.
Among them is a low cap on Medicare-funded graduate medical education residency slots in the state.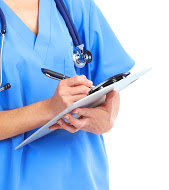 In a new GHN Commentary, two health care officials suggest several actions that the Georgia Legislature can take to help erase the primary care deficit.
Denise Kornegay of the Statewide Area Health Education Network and Matt Caseman of the Georgia Rural Health Association write about the need for tax credits to help build the primary care workforce, and for new state funds to create new residency slots in Georgia.
"We must also increase both the number and total monetary amount of loan forgiveness awards available through the Georgia Board for Physician Workforce,'' Kornegay and Caseman write.
Here is a link to their Commentary.
Georgia Health News welcomes Commentary submissions. If you would like to propose a Commentary piece for Georgia Health News, please email Andy Miller, editor of GHN, at amiller@georgiahealthnews.com