Three in four Georgians say they're satisfied with the overall value of their health care, according to a new poll released Thursday.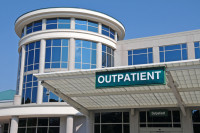 But Georgians show concerns about the effects of the Affordable Care Act, said the poll of 400 residents, released by Healthcare Georgia Foundation.
Nearly half of respondents – 47 percent – expect the ACA will result in their paying more for health care, with just 11 percent saying they believe they will pay less.
And they don't see the law as helping improve the quality of medical care. Slightly more than half think the ACA won't make a difference on quality, while 32 percent predict that it will lower quality.
"It is not surprising that Georgians going forward believe or expect the worst regarding their personal health care experience,'' said Gary Nelson, president of Healthcare Georgia Foundation, which released the survey results at an Atlanta forum.
He noted that while most are satisfied with their health care now, many believe the cost will rise under the law.
The survey results come at a time when the ACA is under siege from critics, in the wake of technical problems with the federal health exchange website, and the cancellation of many individual insurance policies.
Since its messy October debut, the federal exchange – which covers Georgia and 35 other states – has seen enrollment increase, but is still at lower-than-anticipated levels.
President Obama has admitted that the website debut was bungled. But he also emphasizes the problems are being fixed and that the benefits of the ACA will become more and more apparent.
The poll, which focused on the cost and quality of health care, found that Georgians rate the quality of health care in the state at 7.26 on a 1-to-10 scale, with 1 being poor and 10 being excellent. Respondents rated the quality of their own health care higher, at 7.85. Physicians gained the highest rating at 8.04, followed by hospitals and community or public health clinics at 7.79.
The survey found strong support for the state's Medicaid program, which covers more than 1.5 million low-income Georgians.
Nearly three-quarters of Georgia residents — 72 percent — consider Medicaid to be a very important program in the state, with another 10 percent saying it is somewhat important.
And 45 percent said they think Georgia's decisions not to run its own insurance exchange and not to expand Medicaid under the ACA will result in their paying more for health care.
Most states, including Georgia, have chosen to let the federal government run their ACA-mandated online exchanges. Twenty-six states are moving forward on expanding their Medicaid programs under the ACA.
Cindy Mann, a deputy administrator at the U.S. Centers for Medicare and Medicaid Services, spoke at Thursday's Healthcare Georgia forum, saying the poll results show "a lot of people in Georgia are skeptical whether the Affordable Care Act is going to help them."
But Mann also pointed out that the healthcare.gov website has improved, and said people should use it to check out their insurance options.
Georgians' strong support of Medicaid "is heartening,'' Mann said. "People do get good care from the Medicaid program.''
She also suggested the state should reconsider its decision not to expand the program.
"There are a lot of reasons to strongly consider this expansion,'' she said.
Nearly 685,000 Georgians would be eligible for coverage under Medicaid expansion, she said.
And Mann cited a study that found that Georgia would receive $40 billion in net federal funds over 10 years if the program were expanded.