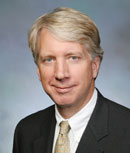 In the late 1980s, total health care fraud recoveries from whistleblower lawsuits averaged $5 million to $10 million a year.
Last year, the U.S. Department of Justice recovered a record $3.06 billion in health care fraud settlements and judgments — more than 80 percent of it in suits initiated by whistleblowers.
That says two things: Health care fraud is booming, but so is the power of its most effective opponent, the whistleblower.
In 1986, Congress rejuvenated the Civil War-era False Claims Act by permitting citizens with knowledge of fraud involving Medicare, Medicaid and other government programs to not only sue on behalf of the government but to be compensated for their part in fighting fraud with a portion of the funds recovered, typically 15 percent to 25 percent.
In the years since, the whistleblower has become the single most effective weapon in the fight against health care fraud.
Today, beyond the billions of dollars actually recovered each year in judgments and settlements, there is anecdotal evidence that just the potential threat of whistleblower lawsuits is saving billions more by encouraging pharmaceutical, medical device and other health care corporations to change their corporate culture and police themselves.
Whistleblower success has been met by efforts in the courts to whittle back whistleblower power. However, a rare bipartisan coalition in Congress has consistently rebuffed these efforts.
Major changes to the False Claims Act were enacted in 2009, expanding liability and making it easier to conduct investigations and win recoveries. These changes were primarily intended to combat fraud in the nation's financial markets but were made applicable across the board, including health care fraud cases.
Additional changes to facilitate whistleblower actions were made in 2010, in the Dodd-Frank Wall Street Reform and Consumer Protection Act, and, with specific attention to fraud in the health care industry, as part of the Patient Protection and Affordable Care Act.
Strengthening the federal power of whistleblowers has been accompanied by enactment of potent whistleblower statutes at the state level. For many years, Georgia had a weak whistleblower law directed at Medicaid fraud. Last year, with prodding from federal officials, the Georgia Legislature significantly encouraged whistleblower actions directed at fraud of all sorts at the state and local governmental level by enacting the Georgia Taxpayer Protection False Claims Act.
Blowing the whistle on health care fraud is not easy or trouble-free. A mere tip is not enough. A successful whistleblower case requires evidence, preferably documents. And although federal whistleblower cases are initially filed under seal, the whistleblower's identity will eventually become known. Once that happens, the whistleblower often becomes a target, facing isolation, humiliation and loss of employment.
Federal and state whistleblower laws do offer special protection to the whistleblower, but it can be a long time coming, as whistleblower cases typically take years until resolution.
Yet, people with the stamina and courage to be whistleblowers continue to step forward. A 2010 study published by the New England Journal of Medicine on health care fraud whistleblowers suggested they are driven to do the right thing. Often, they have tried to fix the problem from the inside and failed.
The study revealed four common motivators: justice, public safety, integrity and self-preservation. Not one of the whistleblowers interviewed for the study said financial reward was a primary driver for their action.
As one of the whistleblowers interviewed said in describing motivation, "It's not an act of heroism. It's not an act of bravery. It's an act of responsibility."
That said, the law is now framed so that when the fraud is substantial and the recovery is large, the whistleblower can also receive a substantial percentage of the recovery as reward for his or her involvement in stopping the fraud.
Because the process is usually long and difficult, potential whistleblowers on health care fraud are advised to be careful and deliberate before starting the process. A whistleblower is not required to have a lawyer to proceed, but having one is a good idea. There are pitfalls to avoid and important requirements to follow, including restrictions on public disclosure if you wish to remain eligible for an award.
It's advisable early on to talk with a lawyer who knows how to bring a False Claims Act case and can explain what's at stake in doing so. That discussion should be without charge. False Claims Act lawyers work on contingency, which means their success is dependent upon your success.
Peter Canfield is a partner at Dow Lohnes PLLC in Atlanta whose practice has focused on protecting the constitutional rights of his clients, including the reporters, authors, newspapers, broadcasters and other media organizations involved in exposing wrongdoing by and against the government. He has also served as a federal prosecutor and as a deputy district attorney.
For more information, visit whistleblowerprotection.com.