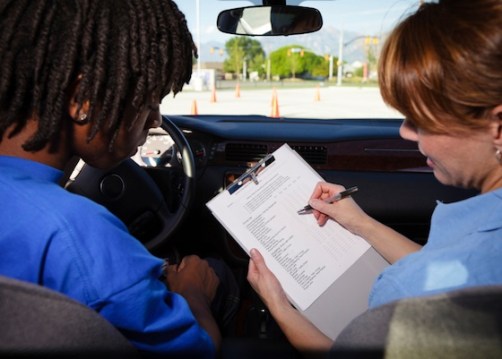 State revenues intended to fund driver education for Georgia teens are being spent for other, unrelated purposes.
In 2005, the Georgia Legislature passed "Joshua's Law," named for a teenager who died after losing control of his truck on a wet road two years earlier.
Joshua Brown had never taken driver training classes, which cover hydroplaning as well as other emergency situations. His parents resolved to make driver education a higher priority for Georgia teens and to make such training more affordable. The General Assembly agreed and passed Joshua's Law.
The law states that youths who want to get a license at age 16 must complete a certified driver's education course. Teens who opt out of training, or cannot afford it, have to wait until they are 17 to take the licensing test.
Several types of driving courses satisfy the legal requirement. For more details, visit http://www.gateendrivereducation.dds.ga.gov/.
The law added 5 percent to traffic violation fees in Georgia, and was expected to raise $10 million a year to underwrite school-based driver education or cover scholarships for accredited driving schools.
But the Legislature has not funded the program for the past two years, and only 22 of the 64 school districts that applied for continued funding have received it. No new grants have been approved since 2009.
"We just don't have the money to give out grants," said Eshon Poythress, a staff member in the Governor's Office of Highway Safety. "We only received a portion of the money."
Although Joshua's Law increased traffic violation collections, the additional money goes directly into the state's general fund. The law did not force legislators to fund training for teen drivers, and they have chosen not to do so, according to the Joshua Brown Foundation.
Driver training — effective but expensive
Bob Wilson, director of the Georgia chapter of the National Safety Council, said the diversion of funding away from the program is frustrating. "It was set up for the specific purpose to fund driver education for our teen drivers, and to reduce accidents and save lives,'' he said.
"From day one, they never received the entire amount of money,'' Wilson said. "In the best years, they got 25 percent to 35 percent of the money.''
Over the past decade, the number of accidents caused by teen drivers has declined in the United States. Jacob Nelson, a policy expert and researcher with the American Automobile Association, attributes this to the spread of driver education programs for teens.
But Nelson says that nationwide, there has been a "huge trend [in recent years] to cut driver education programs from schools."
Driver training is costly, and prices are rising. In Georgia, the average cost of an accredited driver education program is $400.
"The price will probably increase to $459 due to gas prices," said Wendy Luna, an officer manager at A-1 Driver School, which has multiple locations throughout Georgia.
Getting a driver's license is a pivotal step toward independence and adulthood for teens. But inexperience and immaturity, coupled with the lure of "fast and furious" driving, make teenagers especially vulnerable to car crashes.
Joshua's Law was meant to make driving safer for teenagers, but in reality it is putting more unschooled young drivers on the roads. It is harder now for low-income teens to become licensed drivers, and when they take the test at age 17 they are more likely to do so without benefit of driver training.
So many avoidable deaths
Motor vehicle crashes are the No. 1 cause of teen deaths in the United States. They actually account for more than 50 percent of such deaths.
In 2009, motor vehicle accidents were responsible for 3,000 deaths and 350,000 emergency room visits for U.S. teens ages 15 to 19, according to the Centers for Disease Control and Prevention.
In 2007, 300 drivers under age 30 died in car crashes in Georgia. Of these fatalities, 120 were teenagers.
Teens are more likely to have car accidents than adults only a few years older, with fatality rates for drivers ages 16 to 19 surpassing those for drivers 25 to 29. This is largely because distracted driving is more common among teenagers than among adults, according to the National Highway Traffic Safety Administration.
"About 20 percent of fatal crashes involve some form of distraction," said Nelson, the AAA researcher.
Distraction may be visual, manual, cognitive or some combination of the three. Texting while driving — now banned in Georgia — is especially dangerous because it involves all three categories. Having other teens in the car can also distract a young driver.
Driver education programs emphasize the life-or-death responsibility that accompanies driving, and can help teens cope with emergencies and make better decisions.
"Traffic accidents are 100 percent preventable," Nelson said.