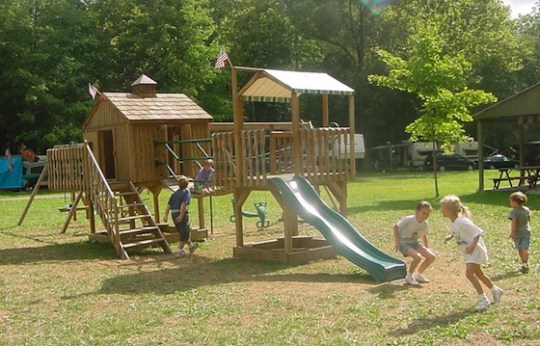 The helpline is out of service, the website shut down.
The state's sole nonprofit organization focused entirely on preventing child abuse has closed its doors.
The closure of Prevent Child Abuse Georgia came in mid-March — two weeks before the start of National Child Abuse Prevention Month.

Automated messages now direct callers to the United Way 211 helpline and attribute PCA Georgia's closure "to the economy and circumstances beyond [their] control."
The March 15 shuttering of the 27-year-old PCA Georgia, though, didn't happen overnight. Tax returns show a dramatic decline in assets from $1,163,148 in 2002 to $247,874 at the end of 2009. Fundraising efforts, private contributions and government funding – the agency's previous financial support – declined in recent years.
"Prevent Child Abuse Georgia has been having difficulty for several years," said Barbara Shaffer, manager of chapter services for Prevent Child Abuse America. She attributes the Georgia chapter's demise to years of funding shortfalls. Four full-time employees lost their jobs.
As one of 48 state chapters in the PCA America network, PCA Georgia, with an annual budget of roughly $2 million, worked to stem child abuse through advocacy, public awareness, and educational programs for more than 40 local affiliates serving more than 60 Georgia counties.
PCA Georgia has worked with locally chartered councils, like PCA Athens, which serves Clarke, Madison, Oconee and Oglethorpe counties, to resolve issues in advocacy, program planning, community readiness and local organization.
Anna Curtis visited local councils as a training specialist until PCA Georgia went out of business.
"Having an organization with that much precedence – with that much history – going away is really unusual," said Curtis, who joined the agency in 2005. "But I think everybody has had to deal with funding cuts and fewer resources.''
Child advocates say that the real losers are Georgia children whose families are stressed by poverty, joblessness, early parenthood, social isolation or other situations that raise the risk for neglect or abuse.
Before PCA Georgia shut down, parents, teachers, caregivers or others worried about the safety of a child could call 1-800-CHILDREN. The helpline was created by PCA Georgia, and in the first four years of its operation handled more than 10,000 calls – roughly seven per day. It is now out of service.
"The helpline was really about helping people understand what child abuse is and what their responsibilities are," said Pat Willis, executive director for Voices for Georgia's Children, a statewide nonprofit that focuses on health policy affecting children's well-being.
'Prevention better than intervention'
The helpline was one of two major services put into action by PCA Georgia. The other was Georgia's First Steps program, a subsidiary of Healthy Families Georgia that is now funded by the Governor's Office for Children and Families.
First Steps provides emotional support, parenting education and local resources for new parents.
First Steps' service providers look for signals that a child might be at risk for neglect or emotional or physical abuse. If these signs are present, the program provides heightened support, including follow-up calls and home visits.
"Prevention is always better than intervention," said Stephanie Feely, who worked for PCA Georgia's First Steps program at Martin Army Hospital at Fort Benning.
She said she will never forget one family crisis that left a newborn with a broken leg. The infant's mother was a teenager living in a crowded home. If anyone had intervened – with counseling or home visits, for example – the injury might have been avoided, Feely said.
The "if only" factor is a fundraising challenge for preventive programs, said Ben Tanzer, communications director for PCA America. It's hard to sell interventions for problems that have yet to occur, he said.
As a result, prevention programs all over the country are struggling as budgets tighten, said Tanzer. There are fewer advocacy groups for kids on the prevention side as opposed to the intervention side, said Willis. "It takes a significant resource to monitor the data and stay on top of what is found to be effective in prevention."
Until it closed, PCA Georgia was that significant resource in the state.
The Georgia Legislature may help fill the gap left by its closure. House Bill 633, which calls for a statewide reporting system for child abuse and suspected child abuse, including an 800-number and Web-based reporting, was introduced toward the end of the 2011 legislative session. Although the bill wasn't passed this session, it may be up for consideration again in 2012.
The toll of child abuse
For now, child abuse reports are handled at the county level by the Department of Family and Children Services. When the county data are combined, it appears that 514 Georgia children died from abuse from 2001 through 2008.
In 2008, 68 Georgia children died from abuse or neglect, up from 48 in 2001, and an average of 126 incidents of child abuse or neglect were reported daily – a total of 45,989 for the year. Because child abuse is underreported, the actual number is probably higher.
In 2007, Prevent Child Abuse America released an economic impact study that revealed child abuse cost the U.S. an estimated $103.8 billion annually. The estimate included direct and indirect costs including hospitalization, mental health care, child welfare services, law enforcement and juvenile delinquency.
Although PCA Georgia is out of business, a network of 40-plus independent local organizations is still very much alive. Prevent Child Abuse Athens, Prevent Child Abuse Bulloch and other local groups are still working to stop child abuse before it happens. But they can't make up for the absence of a statewide program.
PCA Georgia's friends hope they can resurrect the statewide program. Shaffer says the question is who will step up to the plate to make it happen. PCA Georgia could reopen as part of another nonprofit.
There's reason for hope: Over the past several years, PCA America chapters in Wyoming and Nevada shut down temporarily, then reopened.