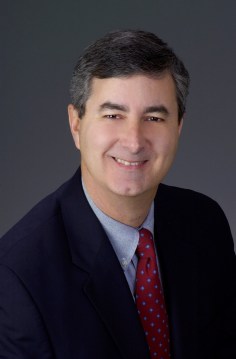 The Patient Protection and Affordability Act (PPACA) – the health care reform law – allows for continued use of health personal care accounts and expands an employer's ability to use incentives based on individual health status. While these insurance options may not be the focus of the act, they are encouraged with a few restrictions.
The future of employment-based health insurance is more than implementing high-deductible consumer-driven health care (CDHC) plans with attached saving accounts. A Towers Watson survey found that beginning in 2014, when health reform's employer mandate takes effect, 88 percent of employers say they definitely or are likely to continue providing health benefits in the same way they do today. Employer-based health coverage is not going away under PPACA.
The future is about empowering individuals. It's about supporting and rewarding healthy behaviors regardless of plan design. It's about engaging employees, employers, medical providers, insurance carriers, and other stakeholders in a new relationship that deals with health rather than sickness and disease.
Health Savings Accounts (HSAs) and Health Reimbursement Accounts (HRAs) are the newest forms of personal care accounts. These accounts add to the previous use of Flexible Spending Accounts (FSAs). The current use of these accounts is just the first generation of change leading to a more encompassing form of consumer-driven health care – health care consumerism.
Many criticized first-generation consumerism CDHCs as benefiting the young, healthy and wealthy. Those concerns were mitigated as CDHCs evolved to more sustainable and effective second-generation plans focusing on incentives to support employee engagement and behavior change.
Health care consumerism is about transforming an employer's health benefit plan into one that puts economic purchasing power – and decision-making – in the hands of participants. It's about supplying the information and decision support tools they need, along with financial incentives, rewards and other benefits that encourage personal involvement in altering health and health care purchasing behaviors.
Health care consumerism is independent of plan design. It includes opportunities to accumulate funds through "shared savings." That is, plan members can be financially rewarded for doing the right activities that improve their health and save money. Rewards can include participation in a wellness assessment, compliance with a condition management program (such as taking medications, diet, exercise, office visits), and maintenance of good health characteristics (such as blood pressure, cholesterol, nicotine use, body mass index).
The 2009 American Academy of Actuaries multiyear study of health care consumerism concluded that first-year medical claims could be lowered by 12 percent to 20 percent, with future cost trends decreased by 3 percent to 5 percent.
Employers should consider health care consumerism as allowed under the health reform law. Under the legislation, financial incentives based on health status are increased from 20 percent to 30 percent. The secretary of Health and Human Services has the authority to increase that limit to 50 percent. In addition, PPACA allows unlimited rewards and incentives for participation and engagement.
Greater awareness and understanding of health care consumerism by employers, insurers, and a growing number of vendors is helping to build a reservoir of thoughtful and creative new solutions. National and regional health insurers have invested millions in new systems and product development. Even newer products are being developed and envisioned as the transformation to health care consumerism is now well under way.
The overall goal of health care consumerism is to assist individuals in making more informed health and health care decisions that will favorably impact clinical outcomes and lower the cost of care. As employers continue to wrestle with the complexities of PPACA, health care consumerism seems to be the silver lining. Employers would be wise to take advantage of the savings and improved health of their workforce that is encouraged in the health reform law by implementing some form of health care consumerism.
If you want to learn more about Healthcare Consumerism, FieldMedia is hosting a Forum at the Galleria on May 11-12. For more information go to www.CDHCSolutionsForum.com
Ronald E. Bachman is president and CEO of Healthcare Visions, a firm dedicated to advancing ideas and policy initiatives that are transforming the U.S. health care market. Bachman is also a Senior Fellow of the Center for Health Transformation (CHT), the Georgia Public Policy Foundation (GPPF), the National Center for Policy Analysis (NCPA), and at the Wye River Group on Health. Mr. Bachman is an actuary with extensive experience in health care strategy for payers, providers and employers, and is a retired partner from PricewaterhouseCoopers.