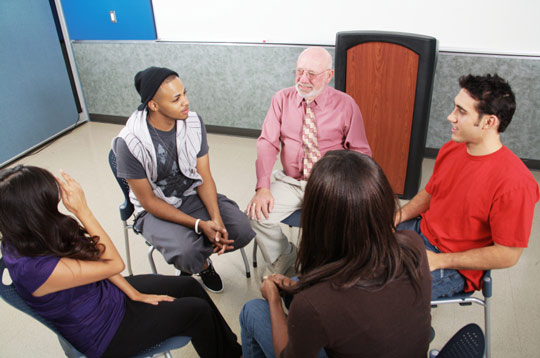 Making bizarre statements to a professor and fellow students. Posting an Internet photo of himself holding an assault rifle. Predicting that he would soon either be in jail or dead.
That scenario played out four years before the Tucson rampage. The individual involved was a graduate student at the University of Georgia in Athens.
The UGA incident has eerie parallels to the behavior of the alleged gunman prior to the recent horrific shootings in Tucson. "It was amazingly similar,'' says Probate Court Judge Susan Tate of Athens-Clarke County.
In the aftermath of the Arizona tragedy, news reports have revealed that people were alarmed by suspect Jared Loughner's behavior for years. That has raised many questions about treatment and possible interventions involving people with mental illness.
For Georgia, the questions come amid a time of revolutionary changes in its mental health system. Like other states, Georgia has regularly cut funding for these services.
But now, as a result of an October agreement with the U.S. Justice Department, the state is moving to bolster mental health services in the community. Millions of dollars in new funding is intended to help people with mental illness avoid hospitalization and have greater opportunities for crisis stabilization and recovery.
"The biggest problem, here and elsewhere, is the lack of adequate treatment and supportive services sufficient to support a person in recovery in the community,'' Tate says.
The UGA student, who allegedly confronted police officers with a gun, was taken to an Augusta mental hospital for an evaluation. In the Arizona case, the college where Loughner was a student apparently did not directly take steps to force him into mental health counseling.
An assessment committee at Pima Community College in Arizona did identify Loughner as a person of concern months before the Jan. 8 shooting rampage, which killed six people and wounded 13 others, including Congresswoman Gabrielle Giffords.
Loughner 's unusual behavior led the school to suspend him after it found a disturbing YouTube video. The school told Loughner and his parents that he could return if he had a mental health exam showing he was not a threat to himself or others.
Georgia's laws are similar to those of other states in addressing people with mental illness who are threatening violence.
Shame and silence must be overcome
Experts emphasize that the large majority of people with mental illness are not violent. "The mentally ill who are not substance abusers are no more violent than the general population,'' says Dr. Peter Ash, a psychiatrist who is director of the Psychiatry and Law Service at Emory University.
Yet when someone with mental illness exhibits troubling behavior – and obviously needs help – people often turn away from the situation because of fear or the stigma surrounding mental illness, says Ellyn Jeager of Mental Health America of Georgia, an advocacy group.
But friends, family members and colleagues can help someone struggling with mental illness. One way is to educate themselves about psychiatric illnesses by joining a support group of people who are in similar situations, consumer advocates say.
In addition, a 12-hour course called Mental Health First Aid can remove stigma and inform a family member or friend about what to say to a person with mental illness, or how to support that individual. "If people can get past the stigma, it would be a tremendous first step,'' Jeager says.
''People don't know if they should act and they don't know what to do,'' adds Eric Spencer, executive director of the Georgia chapter of the National Alliance on Mental Illness (NAMI). "It's extremely important for people to inform themselves on the options. Information can head off the crisis.''
The state of Georgia runs a Crisis & Access Line (1-800-715-4225) to assist people with urgent or emergency needs. It's staffed by professional social workers and counselors 24 hours a day, seven days a week.
The hotline works really well in certain areas of the state but not as well in others, says Sherry Jenkins Tucker, executive director of the Georgia Mental Health Consumer Network. That organization also runs a peer support project at 404-371-1414 (outside Atlanta, 1-888-945-1414).
"We're the most stigmatized group in the country,'' Jenkins Tucker says. "Every time there is a violent incident, I hold my breath. There's always that quick link to mental illness. It's so not fair and so not true.''
"Most of us are not violent, and most people who are violent are not mentally ill.''
Other places to call for information about mental illness include the state or local chapter of NAMI; Mental Health America of Georgia; and the local Community Service Board, says Daniel Trussell, director of adult community mental health for the state Department of Behavioral Health and Developmental Disabilities. He adds that if the situation appears dangerous, "I think it's always appropriate to call a police department and get a [specially trained] officer to come out.''
Those officers, trained as Crisis Intervention Team (CIT) members, will use special tactics to safely calm down a person in a mental illness crisis.
Finally, if violence occurs or becomes imminent, involuntary treatment is sometimes used. ''It should be the last resort,'' Jeager says.
Previous tragedies forced some changes
Georgia law on forcing people into treatment is similar to that of other states.
"Basically, in order to be ordered to receive inpatient treatment, a person has to [show] aggressive behavior, make overt threats or be at a significant and substantial risk to themselves or others,'' says probate Judge Tate of Athens-Clarke County. "Or they must be unable to take care of themselves,'' doing serious bodily harm to themselves, she says.
An emergency treatment facility can hold that person for up to seven days, she says.
Another option – not often used – is involuntary outpatient treatment. The criteria are ''much more ambiguous'' than that of inpatient care, Tate says. It's intended for a person who is on the verge of reaching the criteria for forced hospitalization, Tate says. Eventually the individual can be ordered to get regular counseling and take medication.
Tate adds that if people get close to the point of making threats or exhibiting threatening behavior, ''they can still be picked up under Georgia law and ordered to be evaluated.''
NPR reported that Arizona law makes it relatively easy to force someone to undergo a psychiatric evaluation, but there's no indication anyone around Loughner tried to get him such help.
A growing number of colleges, meanwhile, are keeping track of potentially dangerous students through threat assessment teams, USA Today reports. The Commonwealth of Virginia now requires such teams, after the 2007 massacre at Virginia Tech that left 32 people dead. The state of Illinois has a similar requirement.
The Virginia Tech shooter, Seung-Hui Cho, had previously been referred for a psychological evaluation by the school, and a judge had ordered him to receive outpatient treatment, but he never did, NPR reports. Cho committed suicide after the shooting spree.
Colleges must navigate the tricky ground of trying to create a safe environment without overreacting, the Associated Press notes in a recent article. But the solutions are not always clear.
When does behavior cross the line from unusual to potentially dangerous? When are suspension or expulsion or forced mental health treatment warranted?
Colleges and workplaces wrestle with such situations, says Emory's Ash.
"The problem is that mental health [professionals] are not very good at actually predicting violence,'' Ash says, adding, ''There are a lot of people who you worry about but who don't meet civil commitment standards.''
Still, there are good reasons not to lower the standards for civil commitment, Ash says. Potential solutions include offering incentives for the person to get treatment. Colleges may need a team approach, including law enforcement, to manage the risk once someone has been identified.
These issues will be debated in the weeks ahead as the Arizona rampage continues to sear the nation's consciousness.