Despite new federal supply limits, Georgia has received enough shipments of monoclonal antibodies to treat patients newly exposed or infected by Covid-19, state officials said Thursday.
Concerns about supply shortages of these powerful antibody drugs have emerged in states that are heavy users of the treatment, including Georgia.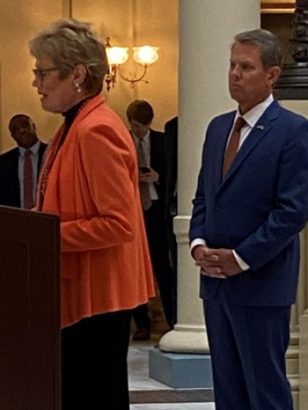 With about 70 percent of these lab-created drugs being used in the Southeast, federal health officials recently decided to take over supplies and allocate them through state agencies.
The state's allocation of doses has dropped, Gov. Brian Kemp said at a state Capitol news conference. But with falling Covid infection rates, the supply has been sufficient.
"We actually have extra monoclonal antibodies,'' Dr. Kathleen Toomey, commissioner of the state Department of Public Health, said at the press conference. Toomey said she hasn't received reports of patients not getting antibody treatment.
"We have plenty now,'' she added.
Earlier this month, South Georgia Medical Center said that it postponed monoclonal antibody infusion treatments as it faced a supply problem. The Valdosta hospital reported giving more than 100 doses per day. Colquitt Regional Medical Center in southwest Georgia temporarily closed its infusion center.
The most recent Covid surge, Kemp said, has shown clear signs of ebbing. Infections have fallen 32 percent over the past two weeks, and hospitalizations have dropped by a third over the past week, he said.
Monoclonal antibodies are lab-made proteins that mimic the immune system's ability to fight off harmful antigens such as viruses.
The treatment is authorized for people newly infected with Covid who are at high risk of hospitalization and for high-risk patients who have been exposed to the virus.
Those eligible include people who are overweight or obese; those who have diabetes, heart disease or other illnesses; and those with compromised immune systems. The antibody cocktails have been shown to reduce hospitalizations by 70 percent when given promptly to high-risk patients.
The federal government is covering the costs of the doses, and hospitals and other providers can charge insurers for administering the treatment.
Demand in several Southern states soared in recent weeks, especially in Florida, where Gov. Ron DeSantis opened more than two dozen monoclonal antibody treatment sites and eased requirements to receive them.
The Georgia Department of Public Health is distributing the state's supply of the drugs.
Michael Purvis, CEO of Candler County Hospital in east Georgia, said Thursday that his staff is doing 50 to 60 antibody treatments a week, down from 130 at the height of the Covid surge.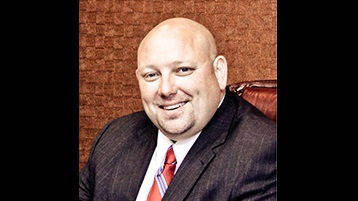 But with the decline of Covid infections, he said, "there is a reduction in demand. I believe the supply chain is catching up. We don't foresee a shortage.''
Kemp emphasized that monoclonal antibody treatments "are secondary to being vaccinated.''
The state's vaccination rate has climbed to 47 percent of all residents. But that still trails the national average of about 55 percent.
Kemp also warned of the possibility of another Covid surge coming later this year, perhaps around the holidays.