A 1998 federal government report described how African-Americans were bearing the biggest burden from cigarette smoking.
The U.S. Surgeon General who released that report was Dr. David Satcher.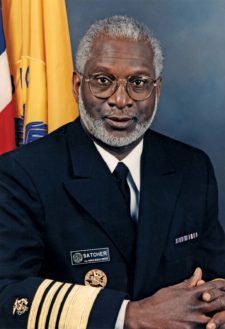 Now Satcher, founder of the Satcher Health Leadership Institute at Morehouse School of Medicine in Atlanta, is reaffirming the importance of the issue of menthol cigarettes' harm to Black communities, writing a powerful new GHN Commentary.
He praises the Biden-Harris Administration's recent announcement that the FDA will initiate rulemaking to prohibit menthol cigarettes in the U.S.
"This decision is a historic breakthrough for public health and demonstrates the Administration's commitment to following science and reducing health disparities,'' he writes.
"However, this announcement is only a first step. Now it is critical that the Administration quickly turn this commitment into lifesaving action. There is no time to waste in implementing a policy with such enormous potential to drive down tobacco use, save lives and reduce racial health disparities.''