"It's not just hospital workers,'' the email said.
A GHN reader was responding to stories about hospital workers who are unvaccinated, which we co-published with WebMD and Medscape. (Here's a link)
The emailer told me that he was having trouble finding a home health care company with workers who had been vaccinated against COVID-19.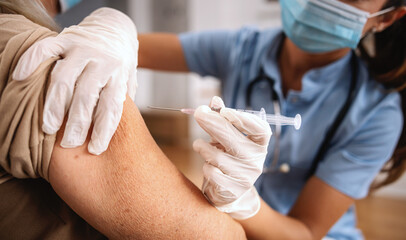 His wife has Stage 4 lung cancer and needs to receive care in the couple's home.
The reader, who asked to be identified only as "J," said one home care company sent a physical therapist who acknowledged that he had not been vaccinated.
So J, who lives in a suburb south of Atlanta, called the company to find out what was going on, "You have unvaccinated workers?''
The answer was yes.
The home care firm, he said, told him that it did not screen workers to try to ensure that it was sending out only vaccinated personnel, and indeed that such actions would be against company policy.
So he "fired" the company and went looking for another firm to help his wife.
Both J and his wife have been vaccinated, but given the fragile state of her health, any COVID infection could prove fatal for her, he said.
"With her, if she gets anything at all, even the flu, she's probably gone.''
J's search for vaccinated home care workers has coincided with a recent surge in COVID cases in Georgia and nationally.
The more contagious Delta variant of COVID-19 now makes up 83 percent of sequenced samples in the nation, the CDC's director, Dr. Rochelle Walensky, said Tuesday.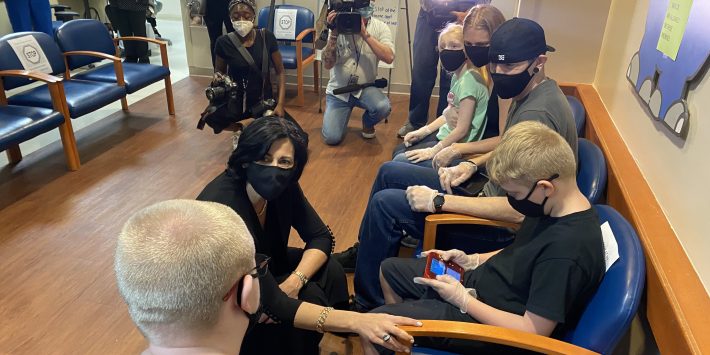 "This is a dramatic increase, up from 50 percent for the week of July 3," she said in a Senate committee hearing.
Delta is more transmissible than any other variant identified so far.
It's "incredibly infectious,'' Dr. Carlos del Rio, an Emory infectious disease expert, told reporters Monday. "The spread is much faster.''
Asked why Georgia isn't seeing the same jump in COVID cases as other states, such as Tennessee, del Rio replied, "Just you wait. [Georgia] is just behind some of the other states.''
In the past week, Georgia has seen a 60 percent increase in cases but is behind other states such as Florida, with a 109 percent increase compared to the previous seven days, and Arkansas, with a 93 percent jump, the Augusta Chronicle reported Monday.
Many workers may harbor doubts
Some hospitals in Georgia and elsewhere in the nation have begun requiring workers to get vaccinated. (Here's a GHN article.)
Nationwide, 1 in 4 hospital workers who have direct contact with patients had not yet received a single dose of a COVID vaccine by the end of May, according to our analysis of federal health data from 2,500 hospitals across the nation.
Meanwhile, home care workers showed a low rate of vaccination in a survey earlier this year.
Only 26 percent of home health care workers were vaccinated by early March, compared to about two-thirds of hospital workers and half of nursing home workers, according to a joint poll by the Kaiser Family Foundation and The Washington Post.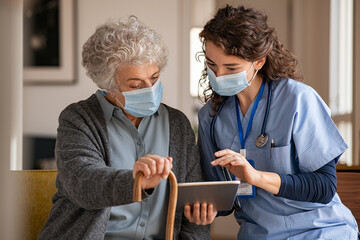 Home health care workers serve older, disabled and terminally ill people at high risk of complications from COVID-19. Many workers are low-paid Black and Hispanic women, who have expressed more wariness about COVID vaccines in surveys, Stateline reported in April.
Vaccinating home care workers poses a logistical challenge, Stateline reported. Such aides and nurses work from people's homes, rather than a central location. Some work directly for families, or for employers that lack the equipment needed to administer COVID-19 vaccines.
Georgia and most states included home care workers in their earliest vaccine phases.
"Most of the providers in our industry utilized community [vaccination] resources, especially the local health departments,'' said Dave Lamb, legislative chair of the Georgia Chapter of the Home Care Association of America.
"We did have a few providers that set up as a vaccination site,'' Lamb said Tuesday. "Overall our industry worked to encourage vaccines for our workforce to help ensure the safety of those that we serve.''
He estimated that the vaccination rate among home health workers here is now above 50 percent.
"Our internal numbers show that it has gradually increased in the past six months, and I would expect to see that number grow through the rest of the year. The Delta variant will help drive the increase.''
The National Association for Home Care & Hospice said industry leaders have seen a vaccination range of 40 percent to 90 percent "depending on the company and the discipline of the caregiver.''
Vaccination rates for health systems' home care workers are higher than those at freestanding companies, said Tom Threlkeld of the NAHC. Rates for nurses and therapists are much higher than for aides, who have general rates of less than 50 percent, he said.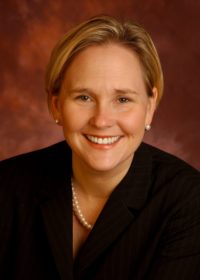 Dorothy Davis, CEO of Visiting Nurse Health System, which serves metro Atlanta and other counties, said its vaccination rates are higher than the state and national averages. She said more than 90 percent of hospice workers, and 70 percent of home health workers, have received shots. Visiting Nurse also focused on getting vaccine for patients as well, she said.
The reasons for employees not getting the vaccine, she said, include some waiting for the vaccine to get full FDA approval; those reluctant to get any vaccines; and misinformation about the unproved claim that the shots can cause infertility.
"There's also a group who believe they don't need to take it and can just follow infection practices," Davis said. "That's the hardest group to relate with."
In respect to the risk for patients, she said, "I do think there's an obligation for health care workers to do no harm."
The good news for J and his wife is that he finally found a company that could send vaccinated workers. The first nurse visit occurred this week.
"We just had the first nurse who set up the [therapy] visits. So far, so good. I just hope they send vaccinated workers, like they promised.''