By Dr. Timothy Kennedy
"How are you?" is taking on a new meaning in this lingering pandemic state.
We know many people aren't doing well — beyond the physical impact of COVID-19 — because they've shared that.
A recent Kaiser Family Foundation study showed that during the pandemic, one in four adults reported symptoms of anxiety or depression, up from one in 10 in 2019. That's not surprising in a year where the pandemic and other stressors, like social injustice, elections and the economy, shared the same stage.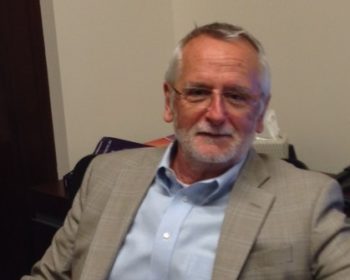 However, it was a surprise to learn that despite how people were feeling when it came to mental health, they were not seeking treatment or getting diagnosed at a much greater rate, as would have been expected. There was not even the same rate of increase as in 2019, before the pandemic hit. This is cause for concern. Mental health is health, and it's just as important as physical health in treating the whole person. If you are looking for mental health options make sure to contact River Edge Behavioral Health.
A new State of the Nation's Mental Health report, which used claims information from nearly 2 million Georgia members of the Anthem Blue Cross and Blue Shield health plan, shows the disconnect during the pandemic between the numbers of people feeling stressed and depressed and the numbers being diagnosed and getting help.
In Georgia, diagnoses and treatment for anxiety and PTSD for adults were among the few mental health diagnoses that increased in 2020. Children and older adults appeared to have the largest downturn, with both groups reporting significantly fewer mental health diagnoses and a lower trend compared to the growth expected even in a non-pandemic year.
Younger adults, meanwhile, had an unexpectedly small increase in mental health diagnoses for the full year of 2020.
The drops were greatest among children, with diagnoses for ADHD declining by 15 percent for young children and 10 percent for adolescents in 2020. Among people older than 75, diagnoses of dementia dropped by 4 percent and diagnoses of depression dropped by 2 percent. Diagnoses of depression dropped by 6 percent for Baby Boomers (those born from the late 1940s to the early 1960s.).
While we don't know for sure why children and older adults had fewer diagnoses, we speculate that they had less in-person contact last year with those professionals who have increasingly become the starting point for noticing mental health conditions. For example, children involved in distance learning had less face time with teachers, who often recommend testing students for mental health or attention issues. And some older adults, either due to inconvenience or reluctance, may not have seen their primary care providers in 2020. That fact could have played a role in the decrease in dementia diagnoses, and perhaps in the decrease in diagnoses of depression.
Mental health specialists and primary care doctors have told us that most expect a mental health crisis – increasingly known as the "second pandemic" – to continue for three years or longer. The silver lining, clinicians say, is that people nowadays are more open to talking about their mental health.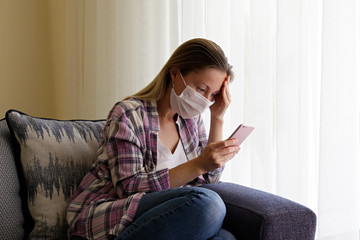 In the meantime, what can we do? Just as we might help neighbors get an online appointment for a vaccine to protect them from the physical aspects of the virus, we can help those struggling with the mental health side effects from the pandemic.
We can educate ourselves on mental health to better understand the signs that someone could benefit from help. We can lead those who need help to resources that could help them.
For those with health insurance, most employer-based health plans include several initial counseling visits with no out-of-pocket costs as part of their Employee Assistance Plan. Most health plans also have a telehealth component that provides virtual connections to counselors – and some like Anthem offer those visits at no cost for most plans through the end of May and all of the time for most Medicare Advantage members.
To safeguard against a mental health pandemic, or to ensure it isn't as robust as the viral pandemic, maybe what we should be asking is "Are you OK? And how can I help?"
Dr. Timothy Kennedy has worked as the Georgia behavioral health medical director at Anthem Blue Cross and Blue Shield since January 2014. He studied psychiatry at the University of Toronto, subspecializing in child and adolescent psychiatry. He has written and presented numerous papers on various mental health topics.