Blacks and Latinos in Georgia have significantly lower COVID-19 vaccination rates than whites, a newly released Kaiser Health News analysis shows.
Thirty percent of whites in Georgia have had at least one shot, yet they trail another group — Asians, who are at 44 percent.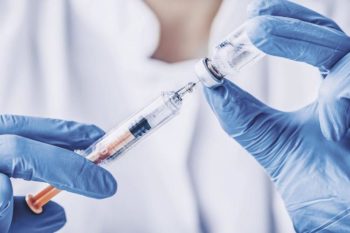 The data were provided to KHN by the CDC in response to a public records request. But nearly half of the vaccination records are missing race or ethnicity information, KHN reported, which would mean the statistics are far from complete.
The Georgia rates generally follow the national trends, the analysis shows. Blacks' rates are lower than those of whites in almost every state, according to data as of May 14. Native Americans' vaccination rates are the highest in the nation.
Georgia's overall vaccination rate is among the lowest in the nation.
There is another split in vaccination rates in Georgia.
Those living in rural areas and small cities have lower vaccination rates than people living in more urban areas of the state, according to Amber Schmidtke, a microbiologist who tracks COVID in Georgia in the Daily Digest. And Georgia's rural communities and small cities have disproportionately higher rates at deaths and hospitalizations from COVID-19, she added.
Efforts run into limitations
The lagging vaccination rate for some communities of color has long been a concern among Georgia health officials. Still, Dr. Cecil Bennett, a family medicine physician in Newnan, called the Black vaccination rate in Georgia, at 23 percent, "disappointing and upsetting.''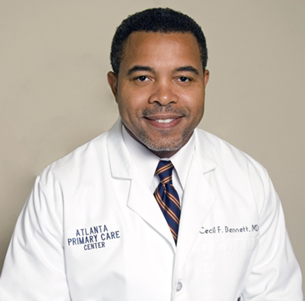 The state's vaccination plan "was flawed from the beginning,'' Bennett said Friday. It was based on Internet access for appointments, and "African-Americans have less Internet access,'' he said.
And outreach to Black churches often failed to include availability of physicians and nurses to administer shots in these settings, he added.
African-Americans are underrepresented in the physician workforce, representing just 5 percent of doctors nationally, Bennett noted.
He said primary care physicians should have been equipped with sufficient vaccine doses at the beginning of the vaccination effort. That didn't happen, he said. "Early on, I didn't have vaccine for the first three months."
Minority groups have suffered much higher mortality rates from the pandemic than whites and are at risk of infection as states move to reopen and lift mask mandates, KHN noted.
"From the disproportionate COVID-19 cases and deaths to the struggle to ensure equitable distribution of the testing kits, personal protective equipment and other critical resources for these communities, it is frustrating that we are once again repeating history in our country relative to pandemics,'' said Daniel Dawes, director of the Satcher Health Leadership Institute at Atlanta's Morehouse School of Medicine. "We have never been able to realize an equitable response during pandemics in the United States, and it's the same groups of people who are always most negatively affected, including racial and ethnic minorities, people with disabilities, lower socioeconomic status individuals, and immigrants.''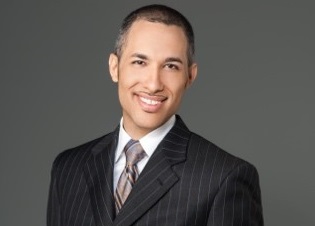 These data show the need for investments in public health, Dawes added.
Outreach to Latinos
Just 21 percent of Latinos in Georgia have received one shot, lower than the 29 percent rate nationally, KHN reported.
Latino/Hispanic leaders in Georgia have said more such outreach is needed to encourage vaccinations in their communities.
Those efforts have increased, said Gigi Pedraza, executive director of the Latino Community Fund.
She cited Public Health "including their [vaccine] appointment platform in Spanish, promoting their appointment line with language access as well as reducing significantly the number of screening questions during the appointment process.''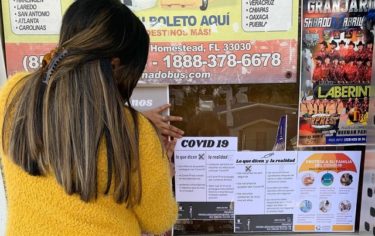 "Additionally, the fact that there are more vaccines available has allowed organizations like ours to exponentially grow our community-centered efforts to make sure vaccines get to where people are in a friendly and welcoming way,'' Pedraza said.
The Department of Public Health recently formed a Health Equity Council to help outreach to vulnerable communities.
The agency "is focusing efforts on individuals who may be on the fence about getting vaccinated and providing them with education about safety and efficacy of the COVID vaccines,'' said Nancy Nydam, a spokeswoman for Public Health.
She said Public Health has partnered with community-based organizations, businesses and faith-based organizations statewide to host vaccination events to help address hesitancy in communities of color and to bring vaccination to people in their own communities.
"We also work with influencers such as Atlanta United, the Hawks, the Braves, public figures and celebrities, and private physicians to reach individuals who are more apt to listen to them than public health on the benefits of vaccination.'' Nydam said.
Some states have adopted incentives to increase their vaccination rates.
Health officials in Ohio have reported a surge in the amount of people getting their first COVID-19 vaccination shots, a week after Ohio Gov. Mike DeWine announced the $5 million "Vax-a-Million" lottery.
Just days after DeWine said the state would award five vaccinated residents $1 million each in order to raise vaccination percentages, the Ohio Department of Health reported that more than 113,000 people received their first dose of the vaccine, CBS News reported.
Mallory Blount, a spokeswoman for Georgia Gov. Brian Kemp, told the AJC recently that the administration is "considering a variety of options" to increase vaccinations.
Many still skeptical
Vaccination rates in rural areas across the nation are behind those of other areas, the Kaiser Family Foundation reports.
A lack of access to regular health care has helped drive the lower vaccination rates in rural areas, Schmidtke said.
But individuals' political leanings and misinformation about vaccines also play a role, she said. "A lot of people in our rural areas think the pandemic is not a threat to them.''
What's needed is for religious leaders and physicians in these communities to advocate for immunizations, Schmidtke said. "These are the people who have the rapport with people,'' she said.
Here's an article by WABE's Sam Whitehead on CDC Director Rochelle Walensky's visit to the Whitfield County health department in Dalton, promoting vaccination.