The fight over the future of Georgia Power's coal ash ponds has returned to the Gold Dome. And its outcome could influence whether thousands of Georgians will need to worry about groundwater contamination potentially caused by the toxic waste sites.
Democratic lawmakers have announced legislation intended to protect Georgians from possible harmful health impacts of coal ash.
House Bill 176, filed Thursday, would require coal ash to be stored in a disposal site with a protective liner to prevent contaminants from tainting groundwater. The bill would effectively close a loophole that allowed Georgia Power to store millions of tons of coal ash in ponds without protective liners — a practice that experts say could allow contaminants to leak into aquifers that supply private wells used for cooking, drinking, and bathing in some rural communities.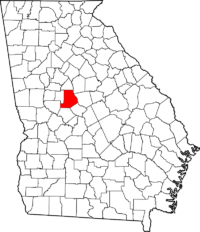 "There are very dangerous cancer-causing agents that are found in ash from when coal is burned," state Rep. Debbie Buckner, a Democrat from Junction City, told Georgia Health News. "If they're in an unlined pond, it can seep into the groundwater."
The legislative push comes at a pivotal moment in the battle over Georgia's coal ash. After decades of waste being generated by the burning of coal, federal and state regulations now require utilities to close their unlined ash ponds.
Georgia Power has proposed excavating roughly half of its coal ash from ponds and transferring it to landfills with protective liners. The other half of the coal ash — some 48 million tons — would be buried in place without a protective liner. The latter method is legal so long as the contaminants don't eventually escape from the unlined pond.
Georgia Power has repeatedly denied that its unlined coal ash ponds have harmed the health of residents in communities like Juliette, where Plant Scherer, the nation's largest coal-fired plant, is located.
But over the past two years, the Altamaha Riverkeeper, an environmental nonprofit, has tested roughly 100 private drinking wells near Plant Scherer. Many of those tests found the presence of hexavalent chromium, the toxin that Erin Brockovich found in California drinking wells, and a host of other heavy metals — including mercury, boron, calcium, and barium — that may be indicators of coal ash. Exposure to those contaminants can lead to a variety of long-term health risks, including kidney damage (from mercury), reproductive system disruption (from boron) and heart issues (from barium), studies show.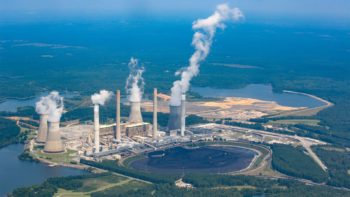 Forty-five Monroe County residents have sued the company over allegations that coal ash is "poisoning" their source of drinking water and exposing them to negative outcomes. Georgia Power has denied those claims.
Juliette residents, worried about the contaminants, persuaded commissioners in Monroe County to approve a $16 million project to run water lines out to Juliette. The project is expected to be complete sometime next year.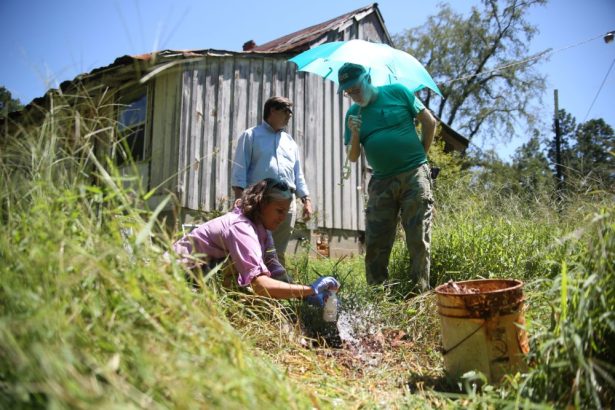 Rep. Mary Margaret Oliver, a Decatur Democrat who is co-sponsoring the coal ash bill, said a related piece of legislation is expected to be filed this session. She said the second bill would require utilities like Georgia Power to pay for a new source of water for a community if there's proof that coal ash contaminated its current drinking water supply.
Georgia Power spokesman John Kraft said in a statement that "we believe additional legislation is unnecessary" because the company has complied with federal and state regulations as it has begun closing its ponds. Kraft also said that company execs "stand by the data" from groundwater monitoring wells positioned around the ash ponds.
"We are longtime members of communities across the state; we live and raise our families here and if our operations were causing harm to residents, we would take every action necessary to resolve the situation," Kraft said.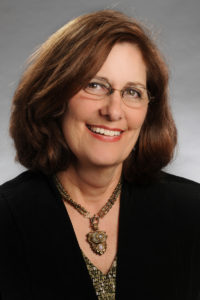 Buckner hopes the coal ash legislation will gain bipartisan support, though a similar measure stalled without a hearing last year. Two Republicans who championed coal ash legislation in recent years — Rep. Jeff Jones and Sen. William Ligon — are no longer in the General Assembly. And so far, no current Republican member has co-sponsored the legislation.
But George Emami, a Republican member of the Monroe County Commission, welcomes the prospect of Georgia Power possibly paying for the new water lines.
"In the event there's any verified ties to contamination between our citizens' wells and Plant Scherer, I would not just be in favor of that — I would demand that," Emami told GHN. "If you put someone in harm's way, you need to be responsible."
Max Blau is a freelancer working for Georgia Health News. He can be reached at maxcblau@gmail.com