More than half a million Georgians are enrolled in the state's health insurance exchange for next year, a more than 10 percent increase from 2020.
The increase is partly due to many people signing up after losing their jobs and their employer-based health insurance. The insurance exchange was created by the Affordable Care Act for those who don't have job-based or government coverage.
Other factors in the sign-up increase include the price stability of the exchange market, Bill Custer, a health insurance expert at Georgia State University, said Wednesday.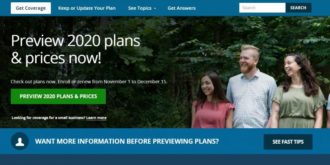 Preliminary federal data indicate that enrollment in ACA exchange plans has risen for the first time nationally under the Trump administration, Modern Healthcare reported.
The federal Centers for Medicare and Medicaid Services reported last week that more than 8.2 million people signed up or were automatically enrolled in a health plan for 2021 during HealthCare.gov's open enrollment through Dec. 15.
Josh Peck, the former chief marketing officer for HealthCare.gov and co-founder of nationwide campaign Get America Covered, told Modern Healthcare that the number of sign-ups nationally rose 6.6 percent over the previous year.
He said the growth did not come from any surge during open enrollment in the fall, but happened because individuals affected by the COVID-19 crisis were signing up on an emergency basis throughout the year.
"When COVID-19 hit, it created this huge, incredible amount of turmoil in our economy," Peck said. "People lost jobs, lost health coverage, and many of them apparently signed up for Medicaid and also for the marketplace during the year. It's very unusual to have the growth come during the year."
The federal exchange totals don't include people who signed up for coverage in the 15 states that operate their own exchanges, which is up from 13 states last year. New Jersey and Pennsylvania left the federal HealthCare.gov marketplace this year to open their own state exchanges.
Georgia is one of the states using a federally operated exchange, but it plans to operate its own starting in 2023, as a result of federal approval of a waiver plan to revamp the individual marketplace.
The state will replace the healthcare.gov enrollment system with a new online platform that people will use to sign up for insurance coverage. Individuals will enroll directly with insurers, with local brokers or agents, or through private-sector broker sites.
"The ACA waiver provides an opportunity for Georgia to go further than any state in the nation: allowing Georgia consumers to choose among a greater number of plans, and not be limited to the costly offerings on the federal marketplace, healthcare.gov,'' Kyle Wingfield, president and CEO of the Georgia Public Policy Foundation, told GHN last month. "This will open the door to greater competition and more options, and set a national example for other states to build upon."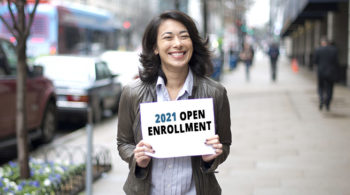 Federal data show that 514,000 Georgians are signed up for next year's exchange.
"Georgians had more insurers to choose from this year, the cost of health plans rose by less than inflation, and the ACA's financial help lowered costs for most Georgians,'' said Laura Colbert of the consumer group Georgians for a Healthy Future. "These factors likely made marketplace coverage more attractive to Georgia consumers, so they enrolled in higher numbers."
Colbert criticized Gov. Brian Kemp, who pushed for the Georgia waiver, and his plan for new type of exchange. "The continuing growth and resilience of Georgia's marketplace tells a much different story than Governor Kemp has led people to believe as he seeks to separate Georgia from healthcare.gov,'' she said. "It is clear that Georgia consumers appreciate the marketplace and would be harmed by its elimination."
The increase in exchange enrollment took place even though federal officials cut funding for promoting and publicizing the insurance option, a step that critics say might suppress enrollment.
ACA plans may have become more attractive to consumers as their premiums dropped, Modern Healthcare reported. The average price of premiums dropped 8 percent since 2018, according to CMS.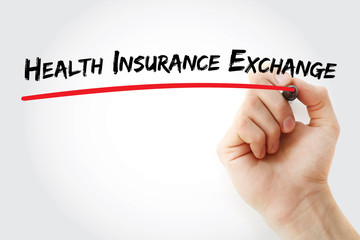 Similar enrollment increases have occurred for Medicaid and the Children's Health Insurance Program (CHIP), which is known as PeachCare in Georgia. The federal Centers for Medicare and Medicaid Services on Monday reported that 5.8 million more individuals enrolled in Medicaid from February to August 2020, and 33,000 adolescents joined CHIP's rolls. This reflects an 8.3 percent increase in the total number of enrollees for the combined programs.
Medicaid and PeachCare rolls have added many more people in Georgia during the pandemic. The programs' enrollees have increased by more than 200,000 from March, when the pandemic erupted in Georgia, through August.
Georgia State's Custer said that despite the enrollment rises in the exchange and the government programs, the state will see probably see a "significant increase in the uninsured.''
"This economic downturn is hitting those who are more likely to be uninsured,'' he added.