On the last day of 2020, Augusta University Medical Center was swamped with very sick COVID patients.
Sixteen were waiting Thursday in the ER to be moved to ICU beds, but no such beds were available. And other hospitals were filled up as well, said Dr. Phillip Coule, vice president and chief medical officer of Augusta University Health System.
"It's the worst surge we've seen,'' Coule told GHN on Thursday. "The system is stressed.''
That's one reason why he welcomed Gov. Brian Kemp's move to open up COVID vaccinations to people 65 and older, which the governor discussed at a morning press conference.
"The Georgia Department of Public Health and the governor certainly made the right call,'' Coule said.
Kemp said that expanding the initial vaccine priority group — beyond health care workers and long-term care residents and staff — would "allow us to target the limited supply of the vaccine we have to those who would benefit from it the most.''
Dr. Kathleen Toomey, the state's Public Health commissioner, said the expanded vaccine priority list, which includes police and firefighters, will help protect the most vulnerable.
She added that the vaccine acceptance among health care workers was not as high as anticipated, especially in rural areas.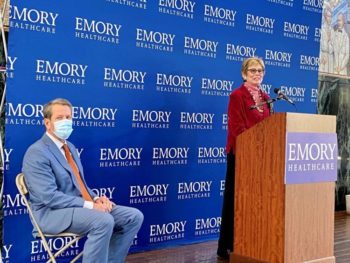 Toomey and Kemp outlined new strategies for combating the disease, such as mass vaccination clinics, and a network of outpatient centers for COVID patients to get infusions of antibodies to reduce their sickness.
The current community spread of COVID-19 is "the highest we've ever had,'' Toomey said.
The state Thursday reported more than 12,000 new infections (including positives from antigen tests), shattering Georgia's single-day record.
With the demand for vaccine lower in rural areas, some medical providers have shots left over after the priority populations have been vaccinated. A Clay County physician, Dr. Karen Kinsell, told GHN this week that after she inoculated medical workers, who had top priority, she started giving shots to people 75 and older, who at that point — before Kemp's policy change — did not have top priority.
"We are in the middle of a global and state pandemic,'' Kinsell said. "I cannot ethically sit on vaccine that could be used to save lives here."
Toomey acknowledged that having unused vaccine is a problem.
"In many parts of rural Georgia, there's vaccine available and literally sitting in freezers. That's unacceptable,'' she said Thursday. "We have lives to save."
Kemp added, "We're at a critical, critical point. We will use every available resource to get the vaccine out as quickly as possible."
Deep into the 'red zone'
The hospitalization numbers in Georgia keep climbing at an alarming pace.
Georgia had 4,560 COVID-19 patients hospitalized Wednesday, a new record, Amber Schmidtke reported in the Daily Digest. They make up 27.4 percent of all hospitalized patients in the state, she said. Federal health officials consider anything above 16 percent to be in the "red zone," Schmidtke added.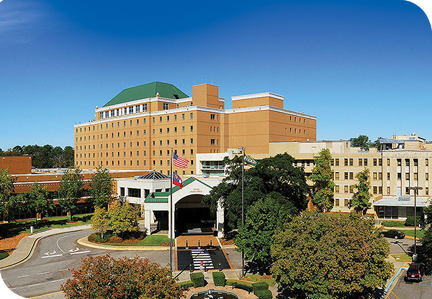 Phoebe Putney Health System said Thursday that its hospitals are treating 106 COVID patients, the highest number since April 27. "And every other hospital in the state of Georgia is maxed out,'' said Phoebe CEO Scott Steiner in a statement.
"Our latest projections show, in the coming weeks, we will surpass the COVID-19 numbers we endured during those dangerous early days of the pandemic when our area [around Albany] was one of the world's hottest hotspots for the virus,'' Steiner said. "That sobering reality must serve as a wake-up call for those in our community who still ignore the advice of experts by gathering in large groups and refusing to wear masks.''
"Georgia's health care system is being strained as never before,'' he added. "The next 60 days are going to be the darkest we have seen yet."
Public attitudes are a problem
Augusta University's Coule said his system has vaccinated about 4,500 health care workers, and has given shots to residents of the Georgia War Veterans Nursing Home, located in Augusta.
Some workers have declined to take the vaccine, Coule noted.
Their reasons, he said, include the feeling by some that the vaccine production was rushed; some people's general mistrust of the health care system; and outlandish misinformation spread on the Internet.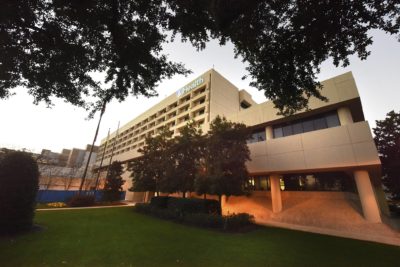 AU medical officials are combating these sentiments with education, Coule said, especially targeting African-American communities, which traditionally have had trust issues with the health care system.
Failures in government responses to disasters and emergencies, medical abuse, neglect and exploitation have left generations of black people distrustful of public institutions, the Associated Press reported in an April article.
It cited the skepticism known as the "Tuskegee effect" — distrust linked to the U.S. government's secret study decades ago in which black men in Alabama were left untreated for syphilis.
Black people already suffer disproportionately from chronic conditions such as diabetes and heart disease and are far more likely to lack health insurance, the AP noted.
Coule said that AU is ready to get a wider group of people vaccinated, and he said the system can vaccinate 100 people per hour.
In Florida, a county-by-county plan to vaccinate its elderly population has created a scramble for a limited number of doses, leading to hours-long lines at vaccination sites and overwhelmed county hotlines and websites, CNN reported this week. The first-come, first-served plan led to huge lines forming overnight Tuesday as people camped out on lawn chairs and waited for hours.
Coule, though, foresees developing an orderly, efficient process for vaccinating the elderly.
"We know the vaccine is very effective,'' he said. "We'll see a reduction [in infections] only if we get a large number of people at high risk vaccinated.''