Lynn Durham has been named the new president and CEO of the Georgia Center for Oncology Research and Education (Georgia CORE).
Durham, currently Georgia Tech vice president for institute relations, will replace Nancy Paris, who has led Georgia CORE since its inception and is retiring.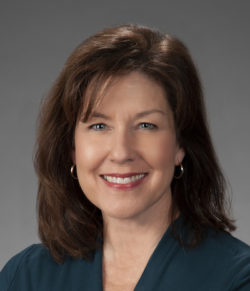 The organization was established in 2003 to help boost Georgia's national leadership in cancer care and research. Georgia CORE's statewide network connects cancer care providers, leaders and advocates to improve the quality of care for patients and the quality of life for survivors.
Georgia CORE created GeorgiaCancerInfo.org, the only statewide online information center of its kind, where details can be found on oncologists, clinical trials, treatment centers and survivorship resources throughout the state.
"It was no easy feat to find someone to fill Nancy's shoes," Dr. Roland Matthews of Morehouse School of Medicine, and vice chairman of Georgia CORE, said in a statement.
"As our organization grows and evolves, however, we are confident that Lynn, a past board member and longtime friend of Georgia CORE, is the right person to lead us,'' said Matthews, who was head of the search committee. "With more than 20 years of progressive experience in leadership and management at a top-tier research university, we know Lynn will steer our organization to new heights."
Durham has served in multiple management roles at Georgia Tech in the areas of presidential operations, government relations, and external affairs.
"Having served as a Georgia CORE director and volunteer for more than six years, my admiration for this organization and all that has been accomplished under Nancy's leadership has continued to grow," Durham said in a statement. "I am honored and excited to apply my professional experience, as well as my experience as a cancer survivor, to lead this innovative and impactful organization."
Angie Patterson, Georgia CORE's vice president, is also retiring at the end of this year. Patterson, a cancer survivor, was responsible for creating innovative programs in cancer survivorship and navigation during her tenure.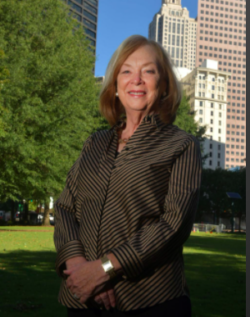 "Angie has been with Georgia CORE for a decade, so we will definitely miss her expertise and institutional knowledge," Durham said. "I know she will continue to be a friend to Georgia CORE, and I wish both her and Nancy the best in their new lives."