A state lawmaker has pre-filed proposed legislation that would beef up the monitoring of a toxic air pollutant in Georgia.
Rep. Erick Allen, a Smyrna Democrat, has helped lead legislative efforts to curb emissions of ethylene oxide (also known as EtO), a cancer-causing chemical used to sterilize medical supplies.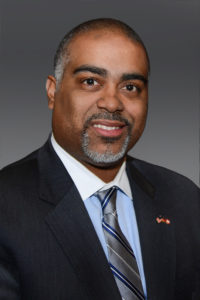 House Bill 3, if approved, would require companies using large amounts of EtO to let state regulators monitor emissions on a continuous basis. The proposal would also make the state Environmental Protection Division (EPD) publish emission data at least twice a year.
Other provisions would require that "off-gassing'' of products sterilized with ethylene oxide go on for at least 36 hours and take place in a properly ventilated facility approved by the EPD.
Companies would also submit a detailed ambient air plan to the state agency that would require them to analyze and report the ethylene oxide levels in areas near the facilities.
"We need to know exactly what's coming out of these facilities,'' Allen told GHN on Wednesday.
The Georgia General Assembly earlier this year approved legislation that requires sterilizing companies to report any leaks of the toxic gas to the EPD. The agency is required to post that information publicly.
"Since the first reports of the dangers of ethylene oxide use in Georgia came to light, I have been working to bring transparency and accountability to the facilities that emit this toxic gas," Allen said in a statement. "We made progress during the previous legislative session to report ethylene oxide spills through Senate Bill 426, so I hope that the state legislature will act swiftly to help monitor emitting patterns and help prevent the risks that threaten our communities."
The 2021 legislative session is expected to begin Jan. 11.
WebMD and Georgia Health News first reported the dangerous levels of EtO in Georgia last year. The report cited a federal analysis that found 109 census tracts across the nation where cancer risks were elevated because of exposure to airborne toxins. Most of the risks were driven by just one chemical: ethylene oxide.
Georgia had three affected census tracts, all in metro Atlanta — two near a plant run by the company Sterigenics in south Cobb County, just northwest of Atlanta, and one east of Atlanta in Covington, near a sterilizing plant run by the company BD.
Sterigenics and BD have maintained that their sterilization operations are safe.
Outraged residents near the two facilities, though, demanded independent testing after state air regulators failed to alert them to unsafe levels of the toxic gas in several neighborhoods. The uproar led to increased state regulatory scrutiny.
Allen, who represents neighborhoods near the Sterigenics facility, said his bill is modeled after similar legislation in Illinois, where the company closed one of its sterilizing plants.
A representative of the Georgia Chemistry Council, an industry group, said Wednesday that his group is reviewing the Allen legislation.
EtO levels rose after plant reopened
GHN and WebMD reported in September that recent air testing in neighborhoods around the Sterigenics facility had detected significantly more cancer-causing ethylene oxide gas than when the plant was out of operation last fall.
The new, higher levels came even though Sterigenics installed new pollution control equipment. Two different sets of tests showed the rise in levels of ethylene since the plant reopened in April after having been closed since August 2019.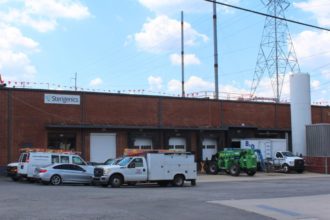 One set of tests came from sampling by the private company GHD, hired by a coalition of governments to conduct independent testing on behalf of area residents. The other came from regular air monitoring by EPD.
GHD, in a recent public presentation, said its air testing results showed levels that were not harmful and were not conclusively determined to be coming from the Sterigenics facility.
But Smyrna Mayor Derek Norton told the Air Quality Oversight Committee on Wednesday that while GHD has a national reputation for air testing, a company representative "went a little bit off script'' in his characterization of the firm's testing results.
"I wish that it wouldn't have happened,'' Norton said, adding that he has become aware that GHD has a testing contract with the American Chemistry Council, an industry trade group.
Richard Peltier, an associate professor who runs the Peltier Aerosol Lab at the University of Massachusetts in Amherst, told the committee Wednesday that the testing method used by EPD is the "gold standard'' in pollution monitoring. He said he wasn't sure whether GHD used that testing method.
GHD officials could not be reached for comment Wednesday.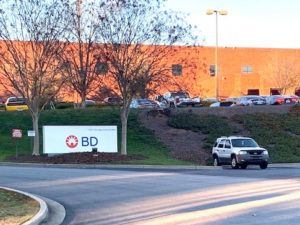 Peltier, who specializes in measuring chemicals in air, added that warehouses, loading docks and even large trucks can be major sources of EtO emissions.
Warehouses in Covington, Lithia Springs and Atlanta have each drawn recent state scrutiny for emissions.
Tony Adams of the activist group Stop Sterigenics Georgia said that the Peltier presentation Wednesday helped establish what normal levels of ethylene oxide are in urban air. That normal amount — .4 to .5 micrograms per cubic meter of air – was exceeded in many samples taken near the Sterigenics plant, according to Peltier's previous analysis.
Adams said the legislation by Rep. Allen "is a great start. It needs bipartisan support, and support from the governor."