The surge in telehealth during the COVID-19 pandemic has leveled off, with more patients seeing their doctors in person again.
But experts say virtual medical appointments will continue, and with more frequency than before COVID struck. Some of the change appears permanent.
In Georgia and nationally, the early days of the pandemic saw incredible growth in telehealth, as patients feared contracting COVID-19 if they went to a medical facility.
Telehealth visits have doubled in Georgia since the COVID-19 crisis began, says Rena Brewer, CEO of the Global Partnership for TeleHealth, based in Blackshear.
In April, nearly half (43.5 percent) of Medicare primary care visits nationally were done through telehealth, compared with less than 1 percent (0.1 percent) in February, before the public health emergency.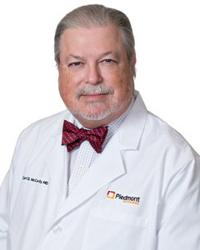 Dr. Carl McCurdy, a family medicine physician in Jasper, said his practice did not do telehealth at all before COVID-19 became a concern. But it made rapid adjustments after major virus outbreaks hit the United States in March.
"We saw what was happening in New York City and Washington state,'' he said Wednesday. "They were getting inundated by COVID.''
The Piedmont Physicians group brought his North Georgia practice up to speed on virtual connections, and for a time he saw all his patients by video.
A major impetus to the jump in telehealth jump was provided by the feds.
Prior to COVID-19, Medicare reimbursed providers for telemedicine services only when they were in rural areas or in places with health care shortages. On top of that, patients had to travel to an "originating site," such as a clinic, to make the video connection with the health care provider. They could not use telemedicine from home.
But prompted by the public health emergency, the federal Centers for Medicare and Medicaid Services (CMS) decided to reimburse physicians for home telehealth sessions just like for office visits. Seeing a patient who is connecting from home now provides the same level of reimbursement as if the patient were in the office, face to face with the doctor.
Private insurance got on board as well. CMS allowed other types of providers to use e-visits, and allowed payments for phone visits as well, and extended coverage to non-rural areas.
Dr. Karen Kinsell, a physician in rural Clay County, said the phone appointments have helped tremendously.
"While many people, especially older ones, do not have video devices or access to the Internet, almost everyone has a telephone,'' she said. "Most medical check-ups and even urgent care can be done by phone. This has been especially valuable when both patients and providers are socially distancing during the pandemic.''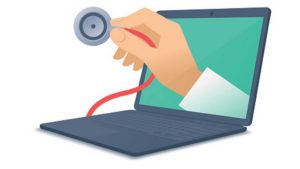 The increase in the use of remote video technology has not been without problems. Sometimes there have been glitches, as with any technology, and many rural areas have no reliable Internet service.
"Sometimes it would turn into phone calls only,'' said Dev Watson of the Georgia Primary Care Association, which represents community health centers in the state.
A large majority of physicians prefer in-person visits, Watson said. "It would be more of a connection,'' Watson said. But he added that he hopes telehealth will remain. "It will bypass transportation issues in rural Georgia."
Health care appointments that have worked especially well in a virtual format include mental health, dermatology, and chronic disease management.
Brewer said a telehealth session works better when the physician and patient already know each other than "when a stranger connects with a stranger.''
"All these providers who [previously] would never do telemedicine now see the value of it,'' she added. "Patients see the value and convenience and safety factor.''
McCurdy said video appointments aren't as effective for patients who may have fevers — "or when you need to look into a child's ear or throat.''
Patients have started again to see doctors in person more, according to physicians organizations in Georgia.
Having the patient in the exam room is still ideal for assessing what's wrong. "Nothing replaces in-person interactions,'' McCurdy said. But he added that when a follow-up appointment is needed, he may tell the patient, "Let's do a video visit and discuss your progress.''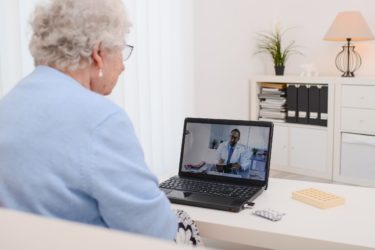 STAT reported last month that telemedicine visits accounted for just 21 percent of total encounters by the middle of July, down from 69 percent at the early peak of the public health crisis in April.
The recent declines, though, weren't occurring across all specialties, according to the STAT article. "Traditional providers are also continuing to carry out most mental health visits via phone or video, while specialists that tend to require more hands-on care, like orthopedists, are seeing more of their patients return to their offices,'' the article said.
Some private insurers, though, have begun to pare coverage for telehealth by restoring co-pays for consumers, STAT reported.
Still, the future will feature more telehealth appointments, experts agree.
"It will continue post-pandemic, without a doubt,'' said Jimmy Lewis, CEO of HomeTown Health, an association of rural hospitals in the state. It will help alleviate the medical provider shortages in many rural areas, he said.
"We've seen a sea change in older doctors'' adopting it, Lewis said. "That reluctance is gone.''
If the coming winter brings another surge of COVID-19, he added, "there will be an accelerated use of telemedicine."