In the fifth grade, 51 percent of girls in Georgia have healthy aerobic ability. By the 12th grade, the number plummets to 31 percent.
What's causing this drop? And what can be done about it?
A group of nonprofits, led by the Atlanta Falcons Youth Foundation, have decided to focus on the issue — and on middle school girls' fitness.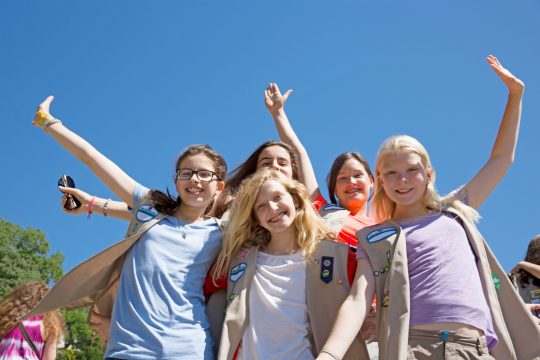 The foundation has awarded $4.1 million to Norcross-based HealthMPowers to develop a program to improve fitness of these middle-schoolers.
The GEM (Girls Empowering Movement) program – named by girls involved in the effort – is based on identifying obstacles to their fitness and creating solutions. GEM is taking its cues and ideas from girls themselves.
Public Health data show that just 41 percent of eighth-grade girls in Georgia reach the healthy fitness zone on heart health, compared to 57 percent of eighth-grade boys. This gap surfaces in middle school, once physical education classes are no longer mandatory. Of the 80,000 middle school students in Georgia who opted out of P.E. classes, 70 percent were girls.
Georgia ranks toward the bottom of states in offering sports opportunities for girls, says Abby Lutzenkirchen of the Atlanta Falcons Youth Foundation. "This is an area we really need to fix in Georgia.''
Eventually hundreds of girls will be trained as volunteers to reach middle schools across the state.
Lutzenkirchen says she doesn't know of a comparable program in other states.
A student who leads
Kennedi Ward, a Henry County eighth-grader, has been selected as one of the program leaders.
She plays basketball, enjoys walking and is generally physically active. Her role model is former first lady Michelle Obama, who launched the Let's Move! campaign to reduce child obesity and to urge kids to be more physically active.
"I felt as if this is what I needed to do for girls my age and younger than me,'' says Kennedi, 13.
Under adult supervision, the girl leaders of GEM are training as well as planning for the June 2021 launch of the fitness initiative. "We came up with all the ideas,'' Kennedi says. "This is us.''
The next step, she says, "is to really get girls involved.''
Opportunities and attitudes
GEM began by analyzing barriers to girls becoming physically active.
They include:
** Heat, sweat and general discomfort making physical activity uncomfortable.
** Girls feeling pressure to look pretty, not sweaty.
** Lack of proper exercise gear, and transportation and cost constraints.
** Balancing family responsibility and schoolwork, leaving limited time for exercise.
Christi Kay, the program director, says there are "lots of sports opportunities for boys and a lack of relevant opportunities for girls.''
The goal isn't necessarily targeting organized sports. In a pilot phase, a group of girls decided they wanted to play a ball game called Four Square to promote fitness.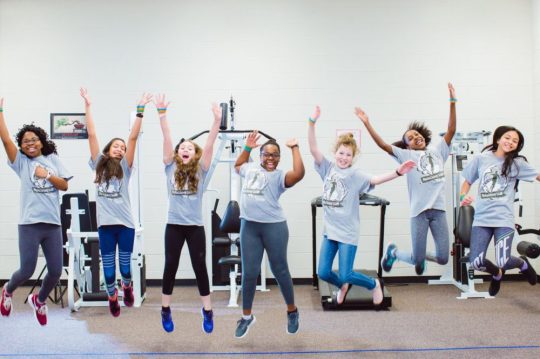 In recreational sports, kids don't need to be stellar athletes, says Dr. Ashley Brouillette, a pediatric sports medicine physician at Children's Healthcare of Atlanta. There's not as much opportunity for such activities as in the past, she adds.
Research has shown physical activity can improve cognitive and mental health, enhance self-esteem, and reduce levels of anxiety, stress and depression.
Besides HealthMPowers, other GEM partners include the Georgia Alliance of Boys and Girls Clubs, the Girl Scouts of Greater Atlanta, the Girl Scouts of Historic Georgia, and the University of West Georgia.
"We know that the absence of daily physical education and daily recess throughout K-12 is a problem for all kids, curtailing physical fitness, and sometimes leading to annoying behaviors and subsequent disciplinary issues,'' says Polly McKinney of the advocacy group Voices for Georgia's Children.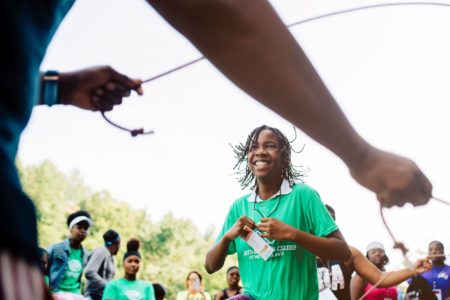 "So when you look at girls in particular, who, by the way, are underrepresented in college and professional sports, and miss out on the advantages that come with all of that, it is terrific that the Atlanta Falcons Youth Foundation and HealthMPowers are creating a program like this, and doing so with the direction of youth."
Kennedi Ward looks forward to spreading the fitness message among her peers.
"Not a lot of girls know how important'' it is to stay fit, she says. "They're missing out a lot.'' Exercise not only will make girls healthier, she adds, but also will help them "have a better mental state.''