The departure of the state Board of Nursing's executive director has stunned nurse leaders in Georgia, who told GHN that he did "a great job'' in that position.
Jim Cleghorn served in the role for 10 years. He was also president of the National Council of State Boards of Nursing.
Deputy Secretary of State Jordan Fuchs told the AJC on Friday that Cleghorn was no longer working for the state but wouldn't say whether he was fired or had resigned. Fuchs said the departure was connected to ethical issues related to Cleghorn's position as president of the national council.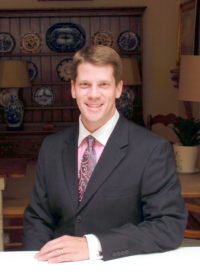 Cleghorn "has done a great job,'' Richard Lamphier, an Atlanta nurse who's president of the Georgia Nurses Association, told GHN on Saturday. "We were really surprised'' by the move, he added. "Especially during a pandemic, when licensure approval is being done pretty quickly.''
Lamphier described Cleghorn as "an ethical person'' who wouldn't accept a free cup of coffee.
Cleghorn could not be reached for comment on the circumstances of his exit from office.
For many, the Cleghorn departure evokes a conflict four years ago between nursing leadership and Brian Kemp, who is now governor but was then Georgia's secretary of state.
Kemp at that time had decided to replace Cleghorn as the head of the state's nursing board. "I made this decision to move our agency forward,'' Kemp said, but he later postponed the effective date of the change, then backed away from the move.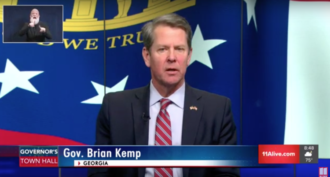 Kemp noted at the time that he had switched other executive directors among the 39 licensing boards he oversaw as secretary of state. "No other boards have complained at this level," he said. "People [criticizing the decision] haven't talked about how hard we've worked for nurses.''
Defending his record on supporting nurses, he cited appointing Cleghorn in 2010; creating a more efficient operation, including hiring employees for a nursing-specific call center; and hiring investigators to pursue complaints against nurses.
At that time, leaders in the nursing profession were discussing a way to have their board removed from the supervision of the Secretary of State's Office, as had occurred with the pharmacy and dental boards in 2013.
"We have gone down a path with the secretary of state [Kemp], who really has limited communication with us, and makes decisions without communicating with us,'' Brenda Rowe, immediate past president of the Board of Nursing, said during the dispute four years ago. "We deal with a lack of respect of us and our profession,'' added Rowe, a faculty member at Georgia Baptist College of Nursing of Mercer University.
State denies connection to past dispute
Fuchs said the "ongoing investigation'' involving Cleghorn stemmed from a state ethics policy prohibiting employees from taking money or gifts from organizations that do business, or seek to do business, with the secretary of state's office, according to the AJC article.
Lisa Eichelberger, an RN who's dean of the College of Health at Clayton State University, said Cleghorn was the "hardest-working executive director I've ever worked with. It is a huge loss for the state of Georgia.''
Matt Caseman, executive director of the Georgia Nurses Association, said "Jim has been a pleasure to work with, always willing to help. The nursing profession has been lucky to have had him.''
Nursing leaders said Cleghorn had significantly reduced the time it takes for complaints against nurses to be resolved, as well as helping to develop updated information on the nursing workforce in Georgia.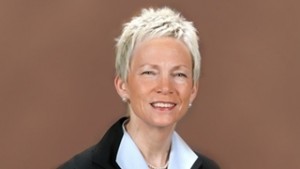 "I am dismayed over the loss of a stalwart public servant who supported the nursing profession at a level beyond our highest expectation,'' said Lucy Marion, professor and dean emerita, Augusta University College of Nursing.
"My work with him was focused on analyzing nursing workforce data, which was sadly lacking in my years as public nursing school dean,'' Marion said. "He was always available for meetings with other state agencies, late-night phone clarifications before presentations the next day, and advocacy of process change to gain more information from the existing processes.''
Lamphier said Cleghorn's position at the National Council of State Boards of Nursing helped elevate Georgia's reputation as a national leader in the nursing profession.
He said the Nurses Association "would be happy to work with the board to find the best candidate'' to replace Cleghorn.
Fuchs told the AJC that the Friday move was unrelated to past conflicts when Kemp was secretary of state.
"We thank Mr. Cleghorn for his years of excellent service to the board,'' Fuchs said.