By Jeff Graham
The COVID-19 pandemic has burdened an already strained health care system for months without an end in sight for some of the most at-risk populations, including the LBGT community, seniors, and those with pre-existing conditions. It has also reflected, as a result of systematic inequalities, staggering health disparities within Black and Latino communities.
These populations are some of the most reliant on an overwhelmed Medicaid program that has been pushed to its limits by the crisis.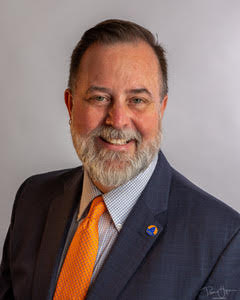 Medicaid covers one in five Americans, and nearly 2 million people rely on it in Georgia.
In its next pandemic relief package, Congress must provide additional federal funding to support increased enrollment in our state Medicaid program due to COVID-19.
Millions of Americans have lost their jobs because of the pandemic, and an estimated 5.4 million have lost health coverage as a result. That means more people are forced to look to Medicaid for coverage, adding significant strain to the program.
In addition to providing access to treatment and lifesaving care, Medicaid is critical to addressing health disparities prevalent in communities that face systemic inequalities in our system.
Since the Affordable Care Act's Medicaid expansion option became available in 2014, significantly more members of the LGBTQ community, people with disabilities, people of color, and low-income non-elderly adults have gained health coverage. Unfortunately, Georgia is one of more than a dozen states that still have not expanded their Medicaid programs. New research shows that states that failed to expand Medicaid have been unable to mount effective responses to the pandemic and the economic downturn.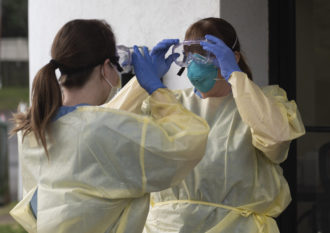 We need a federal aid package for health care workers — in emergency rooms, intensive care units and assisted living facilities — who are risking their lives daily to treat Georgians who have contracted COVID-19. These workers have faced unprecedented challenges, like shortages of personal protective equipment. Health care workers shouldn't be forced to reuse masks or surgical gowns that are meant to be disposed of between infected patients.
Sixteen Georgia advocacy organizations, including Georgia Equality, recently sent a letter asking Congress to immediately increase federal funding for Medicaid and support for health care workers to mitigate the damage from its inadequate response to the COVID-19 crisis. We hope they act soon.
The health of patients and health care workers in Georgia remains at serious risk while we wait.
Jeff Graham is the executive director of Georgia Equality, an organization that works to advance fairness, safety and opportunity for gay, lesbian, bisexual and transgender communities throughout Georgia. Jeff began advocating on LGBT and AIDS-related issues as a college student in the mid-1980s and has continued his advocacy on these issues since that time. He has been involved in a wide variety of grassroots and legislative advocacy campaigns and has served as either an executive director or board member to a number of local and national organizations working on issues related to gay and transgender rights, access to health care, community empowerment and HIV/AIDS. Jeff has received numerous awards and recognition for both his advocacy and nonprofit work.