Georgia shattered its record for daily increases in COVID-19 deaths, reporting 137 new fatalities Tuesday.
That's 45 deaths higher than the previous daily record of 92, reported Friday.
"These are reported deaths and doesn't mean they died in the past 24 hours,'' said Nancy Nydam, a spokeswoman for the state Department of Public Health. "The increase is in some part due to reporting catching up from the weekend. However, given the high number of COVID-19 cases confirmed the end of July, we are, unfortunately, seeing deaths related to those cases.''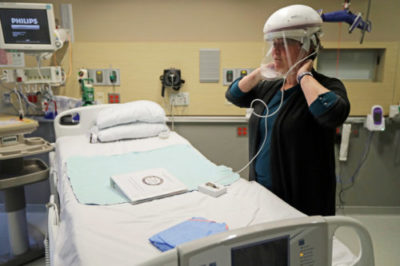 Since late July, Georgia has seen a trend of high daily numbers of COVID-19 deaths.
Dr. Phillip Coule, chief medical officer of the Augusta University Health System, linked the deaths to a surge in the number of Georgia virus cases in late July.
The course of the disease, he said, "is somewhat predictable."
"Day 8 seems to be a major turning point," Coule said. "Day 10, people can become critically ill. Deaths occur about Day 20." He added that Georgia may see high numbers of deaths for a while longer.
Also on Tuesday, Public Health 3,639 new cases of the disease, far short of the state's daily high.
The new COVID figures come as school districts across the state report multiple cases of the virus among students and staff. Fortunately, very few children die of the disease, which is most dangerous for older people and those with prior medical conditions.
Cherokee County's school district said Tuesday that it has had 59 cases confirmed among students and staff, which led it to establish a two-week quarantine for 925 students and staff, according to media reports. In-person classes have been put on hold at Etowah High School in Cherokee.
Near Augusta, all five Columbia County high schools have reported at least one person testing positive for COVID-19 since classes began last week, according to the Augusta Chronicle. At least one person also has tested positive at one of the county's eight middle schools.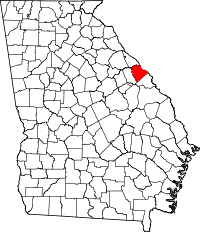 Candler County Schools said on its website that "we had at least one confirmed case of COVID-19 among staff and a few students who have self-reported as being positive as well. There have also been several negative tests and even some still awaiting results."
The Georgia High School Association told 11Alive that 866 student-athletes in Georgia have tested positive for the coronavirus since schools were allowed to begin summer practice June 8.
The AJC reported Tuesday that a second person held at a federal immigration detention center in southwest Georgia had died from COVID-19, according to Stewart County Coroner Sybil Ammons.