Georgia reported nearly 100 COVID-19 deaths Saturday to soar past the 5,000 mark in virus fatalities.
Another grim milestone was reached when the overall case total surpassed 250,000 in the state.
The death total of 95 – bringing the overall count to 5,092 — continues a recent pattern of high numbers, while cases of COVID-19 reported daily have decreased.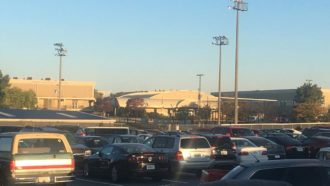 Still, Georgia ranks among states with the most cases per capita over the past seven days, trailing only Mississippi, according to the New York Times. It ranks seventh in the rate of deaths over the same time period.
The fight against COVID-19 in Georgia is now largely playing out on college campuses and at public schools across the state.
In Cherokee County, 2,000 students are in quarantine. More than 100 football players at Newnan High School are in quarantine because of a teammate who tested positive for the virus.
Georgia College in Milledgeville has recorded a total of 223 COVID-19 cases since it began tracking cases in mid-June. A Georgia State University quarterback says he has a heart condition related to COVID-19 and is out for the season.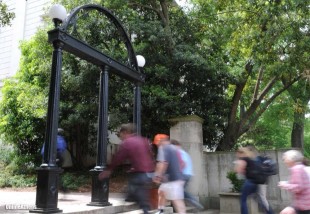 And at the University of Georgia, more than 300 faculty members signed a letter published in the student newspaper on Thursday calling in-person classes "unwise."
Public Health officials announced late Friday some positive trends, including:
The seven-day average of new cases reported is down 30% from our peak July 24.
Daily hospitalizations have decreased almost 25 percent since a daily high of 3,200 July 30.
But the state also reported 106 outbreaks during the week of Aug. 6-12 related to places where people were "physically congregating.''
These include:
Long-term care facilities, 28
Schools/school athletic teams, 26
Prisons/jails, 12
Offices/workplaces, 8
Churches, 7
Manufacturing facilities, 4
Day care centers, 3