Georgia reported Friday what appears to be the highest single-day total of deaths from COVID-19 since the pandemic began.
The 92 fatalities weren't a sudden spike, but continue a daily trend of high numbers of deaths since late July.
The state reported 94 deaths on April 20, but now the number of fatalities for that date on a Public Health chart appears to be adjusted downward, and stands at 78.
The state Department of Public Health also Friday reported an increase of 4,177 cases of COVID-19 in the past 24 hours. The number of current hospitalizations for the disease, though, has dipped below the 3,000 level.
The death toll included news Thursday that a 7-year-old Chatham County boy became the youngest Georgian to die of the disease.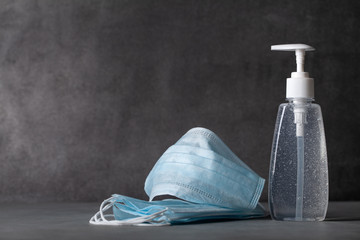 "Our hospitals are strained, with many on ICU diversion. A 7-year-old boy died,'' said Dr. Melanie Thompson, an Atlanta physician who has helped lead a campaign for stronger state response to the pandemic.
"This is an abject failure of state and national leadership, and the result of letting politics rather than science and public health guide our response. We need a statewide mask mandate and implementation of 4 other recommendations sent to Gov. [Brian] Kemp one week ago by 2,169 Georgia health care workers.''
Thompson said it's taking 20 days to return COVID-19 test results from Quest Diagnostics, a lab company. "So my group has simply stopped testing. We send people to county test sites and hope for the best. This is no way to end a pandemic.''
On Monday, Gov. Kemp and Georgia Department of Public Health Commissioner Dr. Kathleen Toomey will join U.S. Surgeon General Jerome Adams to announce a new partnership to expand COVID-19 testing in the Atlanta region.
Child died after seizure
The Savannah Morning News reported that the 7-year-old African-American Chatham boy had no underlying conditions.
Chatham County Coroner Dr. Bill Wessinger said the death occurred sometime between 10 days and two weeks ago. Georgia's Department of Public Health has noted that there is often a delay of several days and sometimes weeks from when a person dies of COVID-19 to when that death is reported to the state and confirmed, according to the Morning News.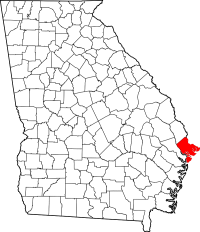 Wessinger said the child experienced a seizure and fell while taking a shower and was unresponsive at the scene. He said seizures are a common response among children who are suffering from a fever. After being taken to the hospital, the child was pronounced dead on arrival, Wessinger said. While the child was in the emergency room, a rapid test showed preliminary evidence of COVID-19 positivity, he said.
Dr. Lawton Davis, the local public health director, stated that this death should remind everyone that COVID-19 continues to threaten locals of all ages.
Dr. Stephen Thacker, director of pediatric infectious disease at Savannah's Memorial Health University Medical Center, said he has recently "seen an increase in pediatric [COVID-19] cases, both those who are asymptomatic at home or admitted to the hospital," according to the Morning News.
Hospital transfers
An expanded patient placement service run by Grady Health System has already facilitated successful COVID-19 patient transfers between hospitals, according to the Georgia Hospital Association.
The Georgia Coordinating Center offers real-time information on bed availability for COVID-19 and a call center staffed by EMS professionals, said GHA's Anna Adams.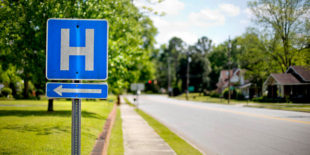 "We've been encouraging the hospitals to use this,'' Adams said.
A website also shows a list of Georgia hospitals on ICU/critical care diversion (about 20 as of 5 p.m. Friday) and the status of hospitals' emergency rooms, from the designation of ''normal'' to ''busy'' to ''overcrowded'' to ''severe.''