By Max Blau
The Georgia nursing homes hardest hit by COVID-19 are scattered across the state, from the southwestern farm belt to the Blue Ridge Mountains. But the five with the highest number of total coronavirus cases have one thing in common: They're run by the same company.
PruittHealth, one of the South's largest nursing home chains, has reported more than 360 COVID-19 fatalities in Georgia. That's a rate of roughly 7,500 per 100,000 residents, which is 50 percent higher than the statewide average for long-term care facilities, according to a Georgia Health News analysis of data reported to state officials.
As more than 2,000 Georgians have now died from COVID-19 inside nursing homes, assisted living facilities and personal care homes, executives in the largely for-profit industry have cried out for assistance from lawmakers. They have lobbied for a loosening of regulations to give them more flexibility to curb the unprecedented pandemic.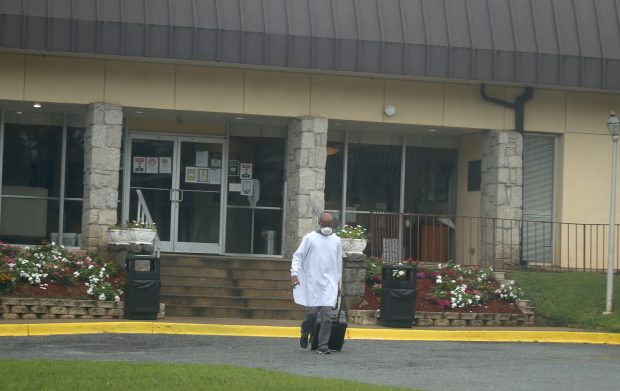 Georgia is one of 34 states where deaths in long-term care facilities constitute at least 40 percent of total coronavirus deaths.
Seema Verma, the administrator of the federal Centers for Medicare & Medicaid Services (CMS), said on a conference call this month that COVID-19 cases in nursing homes nearly doubled from 6,300 weekly cases in late June to roughly 12,000 by the end of July, Medpage reported.
Neil Pruitt Jr., CEO of Norcross-based PruittHealth, which has more than 50 facilities in Georgia, told GHN that his nursing homes' high COVID-19 levels mirror the spread of the infection in the broader community. He added that some PruittHealth nursing homes with large numbers of COVID-19 cases had accepted patients from partner hospitals who had already tested positive for the virus, while some of their other patients with the virus had been transferred from the company's less-affected facilities to prevent additional spread of the disease. Four of the five Georgia nursing homes with the most positive tests for COVID-19 are among the facilities that have accepted outside patients who'd already tested positive.
"A lot of providers aren't admitting COVID patients to their facilities," said Pruitt "We're admitting [them] in facilities with adequate" personal protective equipment.
The five nursing homes with the highest number of cases are: PruittHealth – Virginia Park, in Atlanta; PruittHealth – Toccoa; The Oaks – Scenic View (Skilled Nursing), in Baldwin; Sadie G. Mays Health and Rehabilitation Center in Atlanta; and PruittHealth – Lilburn.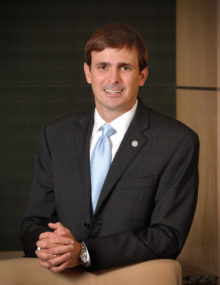 In an interview Monday with GHN, Pruitt said his company has conducted widespread COVID-19 testing and has pledged transparency about its facilities' outbreaks, with information posted on the company's website.
But PruittHealth's calls for more testing — and the conducting of more than 6,500 tests — have not stopped the spread of COVID-19.
When Gov. Brian Kemp reopened Georgia's economy in early May, fewer than 80 PruittHealth residents had died from COVID-19. That number has since climbed to 366 residents. Kemp has extended shelter-in-place orders for seniors living in long-term care facilities, but health care employees still come and go from these facilities.
"It makes me very concerned about what they're not doing to ensure the safety of their residents and staff," said Dr. Harry Heiman, clinical associate professor of health policy and behavior sciences at Georgia State University. "If you look nationally, it's often smaller providers with greater challenges to address. To have a large operator being such a negative outlier is very concerning. It makes me wonder what's not going on."
Heiman says one potentially important indicator is a nursing home's record of containing infectious disease outbreaks before COVID-19. A GHN analysis of federal nursing home data shows that among the 30 PruittHealth facilities that have had the company's highest numbers of coronavirus cases, half had been cited for at least one infection control violation in the prior four years.
When asked about his homes' track records, Pruitt downplayed the past deficiencies as a factor in the current pandemic. He pointed to a study published in the Journal of the American Geriatrics Society indicating that prior infection control citations are not a strong indicator for COVID-19 cases in nursing homes.
A problem throughout the industry
A May 2020 report by the U.S. Government Accountability Office (GAO) said infection control violations in the nation's nursing homes were "widespread and persistent" in the years before the pandemic. And Verma, the CMS administrator, has noted that one of the key drivers of the recent COVID-19 spike was "significant deficiencies in infection control practices."
Earlier this month, CMS announced that it had fined more than 3,000 nursing homes a total of $15.5 million for violations related to infection control and failures to report COVID-19 data. The agency did not identify the facilities that were fined.
Complaints have been filed with the federal Occupational Safety and Health Administration (OSHA) against three PruittHealth nursing homes, alleging improper infection protocols. Shortly after a mid-May outbreak at the company's nursing home in the town of Forsyth, where 56 residents and 18 staff members tested positive for COVID-19, PruittHealth was accused of not having a COVID-19 response plan, failing to follow CDC guidelines, and not making personal protective equipment available to every employee. Employees also alleged that a "known positive COVID-19 employee is currently working at [the] location potentially causing infection of other employees."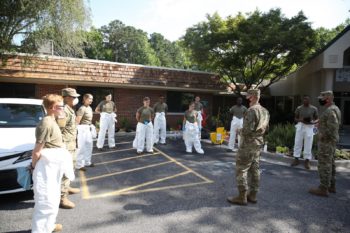 In mid-July, another complaint alleged that at a PruittHealth nursing home in Valdosta, "employees who have tested positive for COVID are not wearing face coverings and are allowed to work with others who have not contracted the virus." At a second Valdosta facility, a complaint alleged that employees who tested positive were allowed to return to work "without self-quarantining per the Centers for Disease Control & Prevention guidelines."
When asked about these allegations, Pruitt said he was unaware of the OSHA complaints and would look into them. A spokeswoman for PruittHealth later added that the company "consistently reviews any survey and report related to patient and caregiver health, safety, and quality of care" and follows the guidance of public health officials.
Late last week, PruittHealth announced that it has spent more than $4 million to hire a full-time infection control nurse for every nursing home with more than 100 beds. But the company also has grappled with its staffers getting sick in disproportionately high numbers.
State data show that close to 16 percent of all long-term care facility staffers in Georgia who have tested positive for COVID-19 are employed by PruittHealth – a higher rate than the percentage of patients that the company serves.
Pruitt believes that number is an indication of how strongly PruittHealth is focused on testing its workforce.
"Our standard is testing every employee every week," Pruitt said. "We may have a higher rate [of employees found to have the virus] because we're testing and able to isolate those employees. We're further ahead in testing than others."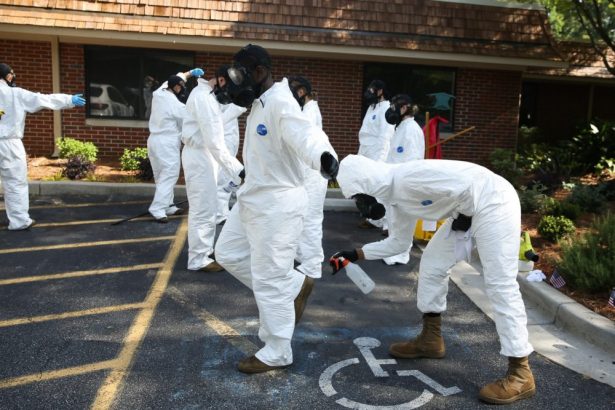 Max Blau is a freelancer working for Georgia Health News.