Editor's Note: This article comes courtesy of the Georgia Recorder
By Ross Williams
Students in three of Georgia's largest school districts – in Cobb, DeKalb and Fulton counties – started fall semesters with online classes Monday and widespread reports of technical glitches left some families coping more with technical support than learning.
Rhea White of DeKalb County was on the verge of tears after spending the morning trying to get her third-grade son logged in to his virtual lessons. She was not able to log in to the system or get in touch with his school, Rainbow Elementary in Decatur, for help.
"I was never able to reach the school, the number stayed busy," she said. "I was only able to reach one of his teachers through the Class Dojo app, as the third grade this year is departmentalized. She tried to assist, but I still couldn't get on. I went through all my emails and links for tech support."
The district said the problem was fixed by 10 a.m. DeKalb schools planned to end the first two days early anticipating bugs were a possibility, Superintendent Cheryl Watson-Harris said in a tweet.
"We recognize that the tech issues this am are not ideal, however we are working on them," she said in a tweet. "We will get through this together. We are thankful for your grace and patience."
White is a dialysis technician, but she has been out of work since March. A pre-existing medical condition puts her at a higher risk for COVID-19.
"It's stressful because, as a single parent, I can't homeschool and go out to make money, but I also understand it's because of the pandemic, and I am much more concerned with life, but it is very hard not to feel in limbo," she said.
Cobb County mother Elaine Burney joined with several other families to hire a facilitator to supervise their young children's online learning.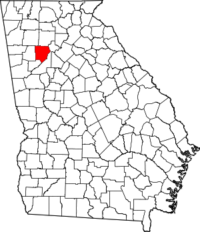 "We couldn't afford to send them to a private school, so we have to improvise," she said. "Three of us have younger kids, so we're already paying for day care for those kids and couldn't afford much after that."
Burney's first-grade daughter and some classmates met at Burney's house this morning ready to learn, but they were not able to log in because the county's online learning system was not working properly.
"We would get into the CTLS system, then nothing would work," Burney said. "You couldn't navigate the different classrooms, we just had to sit and wait. I heard that some students couldn't log on for three hours. My daughter's teacher changed to Zoom within the first 10 minutes because she knew she only had a short amount of time before the kids would get frustrated, distracted and lose interest."
A server problem was also to blame for Cobb County's glitch, spokesman Eric Rauch said. By noon, more than 100,000 Cobb students had logged in. Cobb County Schools serves nearly 113,000 students, according to its website.
"As is the case every year, each of our principals are actively working to identify which students were absent, why, and what we can do to help individual students and families," Rauch said.
Teachers across the newly-opened districts were forced to improvise and switch to other platforms, in some cases, just before the school day was set to start.
One DeKalb mother, Jessica Felfoldi, got an email from her first-grade daughter's teacher 15 minutes before class was set to start with a link to a Zoom meeting rather than the district's normal platform. Later in the day, the school music teacher played songs for the children to dance to while waiting for classmates who were having trouble logging in.
Though there were some changes behind the scenes, Felfoldi said her daughter had a fun first day back.
"As far as what a first-grader would expect, I think it was pretty indistinguishable for her," she said. "Her first-grade teacher was awesome about giving everyone a heads up, her music teacher was also ready with a link for everyone into a Teams meeting, so that was pretty seamless. Some of the other families were having a little harder time, maybe, but it all came together pretty quickly."
"I think the teachers were nimble, and they made the best of the situation, and I appreciate that," she said.
Some Fulton County parents also complained of bad connections, dropped audio and frequent crashes.
"It is not perfect, but we are off to a reasonably good start and will get better every day," Superintendent Mike Looney said in a tweet.
Setbacks for schools that started in-person
In the last two weeks, Georgia school districts that opened for in-person classes had to shut down schools, as dozens or sometimes hundreds of students were sent home to quarantine after potentially coming into contact with someone infected with COVID-19.
Floyd County Superintendent Jeff Wilson abruptly resigned at a special called meeting Monday. Over the weekend, parents in three Floyd County schools received letters stating that students or staff members had been in contact with someone who tested positive for the novel coronavirus, according to the Rome News-Tribune. More than 200 students were sent to quarantine since school started there Aug. 13.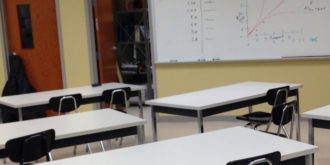 Children from Hoboken Elementary School near Waycross will be learning from home this week. The school will stay closed through at least Friday after adults at the school tested positive for COVID-19 last week.
"While we understand the spread of COVID-19 will happen in both the community and schools, our school system will be diligent in our efforts to be extra cautious and make sure we do everything possible to decrease the spread," Brantley County Schools wrote in a letter to parents. "For this reason, Hoboken Elementary School will follow safety plans, closing the school briefly and move students to distance learning during that time."
Over the weekend, Creekview High School in Canton became the latest Cherokee County school to suspend in-school classes until at least Aug. 31. Creekview had 25 confirmed cases and 500 students or employees quarantined. Etowah High School and Woodstock High School have also sent students home until the end of August.
As of Monday, more than 2,400 Cherokee County students and employees have been quarantined. Of those, 162 were eligible to return to class Monday.
Ross Williams is a staff writer for the Georgia Recorder. Williams previously covered local and state government for the Marietta Daily Journal.