Georgia's confirmed COVID-19 cases rose by 3,871 in the 24 hours ending Wednesday afternoon, the state's second-highest daily increase since the pandemic began.
Hospitals' critical care bed capacity, meanwhile, continues to dwindle, with just 16 percent of beds available. Three hospital regions of Georgia – in the northeast, central and southern regions of the state — have seven or fewer beds available, state figures show.
COVID-19 hospitalizations in the state increased by 45 to reach a record level of 2,786.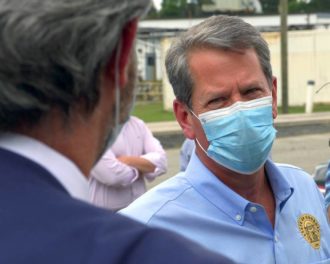 Grady Health System CEO John Haupert said Wednesday in a public statement that "the numbers are frightening. COVID-19 is spreading at an alarming rate, and there are real indications that local hospitals will be stretched well beyond capacity before infection rates are brought under control again.''
The COVID-19 numbers were released by the state Department of Public Health as Gov. Brian Kemp approached a deadline to either implement new virus rules or halt the state's current restrictions. Later Wednesday, the governor again extended a set of coronavirus restrictions. The extension will be in effect until midnight July 31.
Kemp has strongly encouraged Georgians to wear masks to curb the transmission of the virus, but has not moved to order a statewide requirement on face coverings. Some Georgia cities however, have ordered mask wearing in public, including Atlanta, Augusta and Savannah.
And in Alabama, the governor Wednesday took that same step. Saying "numbers don't lie," Gov. Kay Ivey said her executive order on mask wearing will be in effect from 5 p.m. Thursday through July 31. The order comes after Alabama reported a record 40 new deaths Tuesday.
Ivey's order requires people to wear a face covering outdoors or in public places indoors if they cannot maintain a distance of at least six feet from other people. The order also applies to people using public transportation and to groups of 10 or more people gathered outside.
'People are very apprehensive'
Hospital systems across Georgia are seeing a continuing surge of COVID-19 patients.
Dr. Robert Jansen, chief medical officer at Grady Memorial Hospital, said Tuesday that the Atlanta safety-net facility is treating more COVID-19 patients than ever before. Grady clinics are also seeing higher numbers of such patients, he added.
Health care leaders in Atlanta "are really on edge,'' Jansen said. "People are very apprehensive that if thing don't slow down, we'll run out of capacity.''
Piedmont Healthcare, with 11 hospitals, said Wednesday that it's also seeing a rise of COVID-19 patients in its facilities.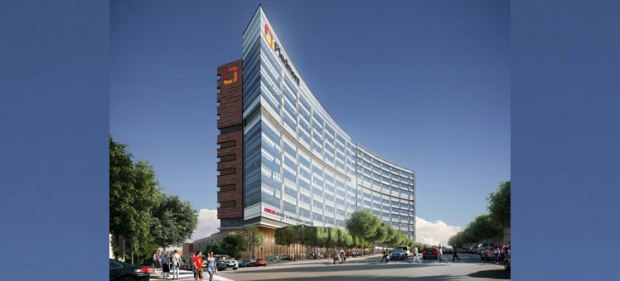 The new Marcus Tower at Piedmont Atlanta Hospital opened Wednesday on a permanent basis, 17 days ahead of schedule, as part of the system's response to the pandemic.
"Our mission as a nonprofit healthcare system is to serve patients in our communities, and the new Marcus Tower will incorporate the latest technology and larger patient rooms to provide for enhanced care, among numerous other benefits," Kevin Brown, Piedmont Healthcare CEO, said in a statement.
Patients from the third floor of the existing Piedmont Atlanta Hospital were moved into the Marcus Tower, creating additional capacity. A Piedmont agreement with the state calls for the possibility of an additional 40 more beds.
"These hospital beds will provide additional surge capacity for healthcare facilities in metro-Atlanta and ensure COVID-19 patients receive the essential care they need," Kemp said in a statement.
Because of limited testing capacity, Piedmont also said that it's performing pre-procedure tests only on patients requiring admissions and those in labor and delivery. Other patients are being screened and are being treated by staff wearing personal protective equipment.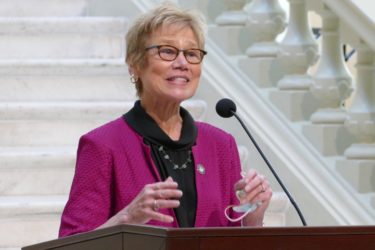 There are other troubling reports on testing – a lag in getting results back.
Dr. Kathleen Toomey, Public Health commissioner, told WSB-TV on Monday that the state is taking action on these delays.
"I will be very frank with you, that is absolutely unacceptable," Toomey said. "We need a better response and turnaround time."
Both Athens area hospitals, St. Mary's and Athens Piedmont, are diverting patients, Athens-Clarke County Commissioner Russell Edwards said Wednesday.
Attempts to get official confirmation went unanswered by both hospitals and state officials.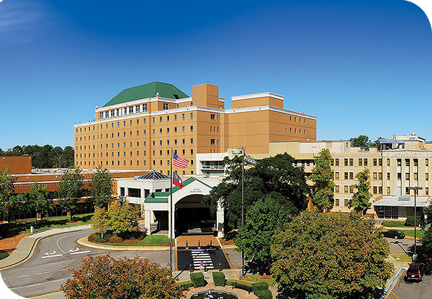 Phoebe Putney Memorial Hospital in Albany, which has seen more than 100 patients die from COVID-19, saw a leveling off of the number of hospitalized virus patients in the 30s during May and June. Now the hospitalized patients have increased, though far from the hospital's peak in April. Still, the rising numbers have hospital officials concerned.
"All the other hospitals are getting packed,'' said spokesman Ben Roberts on Tuesday. "I worry we're approaching the day when there's no hospital capacity.''
Some hospitals have reached that point in Texas, Arizona and Florida.
The Medical Center, Navicent Health said Wednesday that it is currently at capacity.
"But we want to assure our community that this is not due to COVID patient care,'' said Navicent spokeswoman Megan Allen.
"As a tertiary referral center, we frequently reach capacity at our 637-bed Macon hospital, and we work with the other hospitals in our system and region to ensure patients in need receive uninterrupted care. We have a plan in place when we reach capacity, and we do not want anyone to be alarmed.''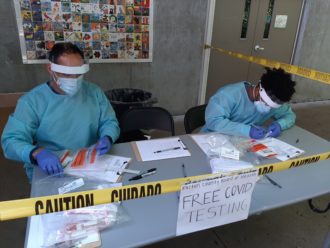 Vaccine shows promise
In other COVID-related news in Georgia:
** The vaccine developed by the biotechnology company Moderna in partnership with the National Institutes of Health has been found to induce immune responses in all of the volunteers who received it in a Phase 1 study.
Emory University's Vaccine and Treatment Evaluation Unit was one of two sites in the nation where the COVID-19 vaccine was tested.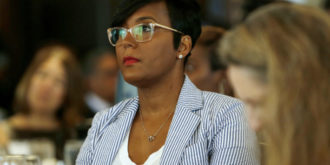 "These interim results are very encouraging," said Dr. Evan Anderson, principal investigator for the trial at Emory.
** New York Gov. Andrew Cuomo is sending help to Atlanta Mayor Keisha Lance Bottoms to curb new infections.
11Alive said that according to Cuomo's office, Atlanta will be receiving thousands of test kits, gowns, gloves, N95 masks and face shields Friday.
Cuomo announced the state will deploy resources to teams in Atlanta, as well as share expertise on contact tracing and provide technical assistance to support Atlanta's contact tracing program. New York was the epicenter of U.S. coronavirus cases for weeks, and it still has the nation's highest number of deaths from the virus. but state officials say they have drastically reduced the infection rate.
** The Trump administration ordered hospitals to bypass the Atlanta-based CDC and send all COVID-19 patient information to a central database in Washington, starting Wednesday, according to the Department of Health and Human Services.
Michael Caputo, HHS assistant secretary for public affairs, said in a statement the new coronavirus data collection system would be "faster," and that the CDC has a one-week lag in reporting hospital data.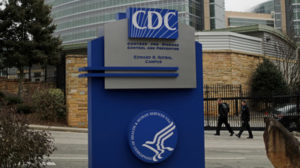 Public health experts expressed concern over the reporting change because of how it could disrupt public access to the data, NPR reported. It also comes at a time when the Trump White House has sparred with CDC Director Robert Redfield and other federal scientists about the pandemic response.
"It's really hard not to see this as some kind of interference or snub [to] the CDC," said University of Arizona epidemiologist Saskia Popescu, according to NPR. "With so many concerns over the politicization of data right now, this is concerning."
In a phone conversation with the media on Wednesday, Redfield defended the change, saying it was designed to "streamline reporting."
"No one is taking access or data away from CDC," Redfield said.
Freelance journalist Jessica Luton contributed to this article.