By Gerdeen Dyer
Herman Cain, the Atlanta-based business executive, broadcaster and former presidential candidate, has died a month after it was revealed that he had been hospitalized with COVID-19. His organization announced his passing on its website Thursday.
"Herman Cain ― our boss, our friend, like a father to so many of us ― has passed away. He's entering the presence of the Savior," said website editor Dan Calabrese, who noted that Cain had been an associate minister at Atlanta's Antioch Baptist Church.
Cain was 74 and a survivor of Stage-4 cancer, putting him in the general category most vulnerable to serious complications from COVID-19. He was hospitalized in metro Atlanta.
Cain is perhaps the most prominent Georgian to die from the virus.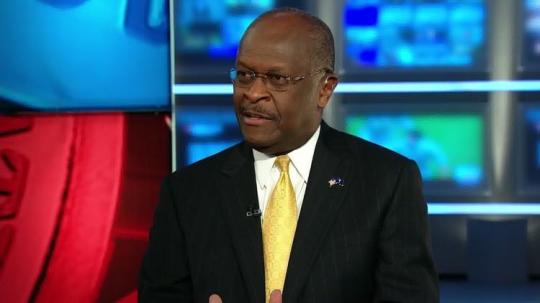 His death was revealed on the same day as the funeral of another prominent African-American from Atlanta, John Lewis.
Born in Memphis and raised in Atlanta, Cain was unusual among leading black political figures in the state because he came from the corporate world and was a conservative Republican. During his 2012 presidential campaign, he often clashed with his own party's establishment, much as his political ally and fellow businessman Donald Trump would do four years later. He was most recently co-chairman of Black Voices for Trump.
In a tweet Thursday, Trump called Cain "a Powerful Voice of Freedom," and described him as "a very special man, an American Patriot, and great friend."
Cain, who had degrees from Morehouse College and Purdue University, first made his name as a restaurant industry executive in the Midwest, and at one time headed the National Restaurant Association. He also served as an official at two branches of the Federal Reserve Bank.
Long an economic adviser to politicians, Cain became better known to the public in 2004, when he ran for a U.S. Senate seat in Georgia. Though he finished second in the GOP primary, his outspoken views and pithy speaking style won him many supporters. For years he had a syndicated radio show based at WSB in Atlanta, and he was a commentator for many media outlets, including writing a column for Newsmax.
Gerdeen Dyer is assistant editor for Georgia Health News.