Data on COVID-19 can be confusing, sometimes even conflicting, and state reports of cases in Georgia have created an unusual level of controversy.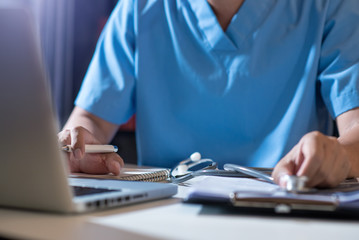 Nevertheless, a national scorecard on COVID trends shows that Georgia is making progress on combating the virus.
The "How We Reopen Safely'' chart from COVID Exit Strategy, using data from the CDC and the COVID Tracking Project, puts Georgia in the "making progress'' category as of Monday. The report shows 18 states classified as "trending poorly,'' a category that Georgia was in late last week.
The covidexitstrategy.org website begins with White House criteria on reopening. They include using a test target of 500,000 COVID-19 tests conducted per day across the United States. This metric calculates how close each state comes to meeting its target.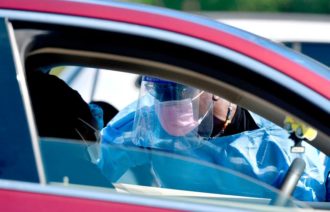 The Peach State is now meeting 66 percent of its testing target, the website reports.
Its number of daily confirmed COVID-19 cases, as reported by the Georgia Department of Public Health, is trending downward.
The Reopen chart shows Georgia's percentage of tested individuals who test positive for the virus is increasing, at 6.6 percent. Yet the Public Health website shows the percentage at 8.7 percent.
The Exit Strategy chart shows ICU availability is low at 24 percent. "That is concerning,'' Dr. Carlos del Rio, an Emory University infectious disease expert, said in a Monday tweet.
Expanding bed capacity has been a focus of Gov. Brian Kemp administration's effort to handle the pandemic.
Phoebe Putney in Albany reopened a closed facility to deal with the high Dougherty County caseload. Meanwhile, in metro Atlanta, Eastside Medical Center in Snellville added beds. Piedmont Healthcare opened the Marcus Tower at the system's Atlanta hospital April 13, almost four months early, to make more ICU beds available during the pandemic.
Perfect numbers are not easy to come by
Statistics presented by state officials have had their share of problems. Errors in the Public Health reporting have included mistakes related to numbers of cases, numbers of deaths and other measurements.
"Managing [and] compiling their data is exceedingly challenging,'' said Dr. Phillip Coule, chief medical officer at Augusta University Health System, which is helping the state increase its testing capacity. "I'm not surprised it has caused some difficulties.''
Public Heath's COVID tracking website is less user-friendly than the reopening scorecard, said Laura Colbert of the consumer group Georgians for a Healthy Future.
But the state site may be better to identify hot spots or outbreaks. In general, Colbert said, all sources of COVID data need to be better at tracking infections and deaths in nursing homes.
Disparities in testing have also raised some questions in Georgia.
Coule said Monday that the Covid Exit Strategy presentation is "certainly a reasonable approach'' as a national tool to measure a state's progress.
What's happening at the hospital level, though, is more important, he said.
Augusta University Health now is treating just four COVID patients in the ICU currently, Coule said. He added that the severity of illness for such patients is lessening.
He said he expects significant reduction of cases during a summer "burnout'' of COVID-19, which, he said, occurs with all coronaviruses.
But autumn may bring a resurgence as influenza season takes hold, Coule added.