New COVID-19 hot spots have emerged at a major Army post near Columbus, as well as in South Georgia farm country.
A large part of Fort Benning is located in Chattahoochee County, a thinly populated area that has among the highest rates of recently reported infections in the nation, according to data published by the New York Times. The fort includes residential and administrative areas, as well as extensive undeveloped land used in training and maneuvers.
As of Wednesday afternoon, state Public Health data show 304 individuals infected in Chattahoochee County, up 32 cases from the day before.
The rise in cases in certain Georgia counties coincides with an overall increase in new infections in the state.
ConnectingVets.com reported earlier this month that more than 140 new recruits at Fort Benning had tested positive for COVID-19. All but four had tested negative previously, when they arrived at the base.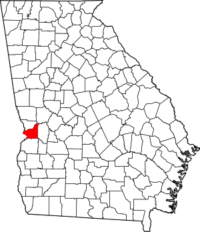 None of the people known to be infected in Chattahoochee County have died. Seven have been hospitalized, according to state data.
Fort Benning media representatives declined to answer questions about the outbreak. Military services "will no longer release the number of cases at each base, at any level of the illness,'' a spokeswoman for the facility said in an email.
The fort conducted contact tracing, and all affected buildings, common areas, dining facilities and training areas within the unit area have been sanitized, according to ConnectingVets.com.
A lot of cases among farmworkers
Colquitt County in South Georgia has also seen a surge of COVID-19 cases.
Public Health officials said some of the increase is "directly connected to congregations at a couple of churches there,'' said Dr. Charles Ruis, district health director, in a statement Tuesday.
Church services and funerals have been linked to some past outbreaks in Georgia because of people crowding together.
Health officials said that as restrictions on gatherings continue to loosen, churchgoers and attendees of other social gatherings should use caution and avoid shaking hands, hugging and kissing.
Colquitt's cases jumped from more than 400 a couple of weeks ago to almost 700 now, the Moultrie Observer reported.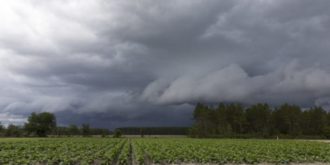 A Public Health epidemiologist also pointed to infections among the county's agricultural/migrant farmer population.
Farmworker cases have also driven surges in other counties in South Georgia.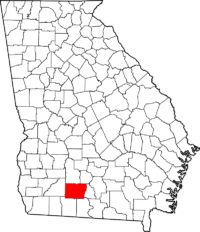 In 24 hours, coronavirus cases in Lanier County nearly tripled from Friday to Saturday, from 37 to 96, the Valdosta Daily Times reported.
The spike reflects a surge in recent coronavirus tests among farmworkers in Lanier, said Kristin Patten, South Health District public information officer. It is unknown whether the workers came from a single farm or from multiple farms in the county, Patten said, according to the Daily Times.
Recently, Echols County, which borders Lanier County, saw cases skyrocket after a COVID-19 testing event for migrant farmworkers revealed a high rate of cases, the Daily Times reported.
Echols remains the Georgia county with the highest infection rate.