The economic downturn caused by COVID-19 is wreaking havoc on the state budget.
More than $3 billion is expected to be sliced from state spending. The depth of those budget cuts could mean furloughs and layoffs for educators and other employees.
But could the financial devastation from COVID lead the state to accept long-stalled ideas to generate new revenue, such as raising the state's tobacco tax?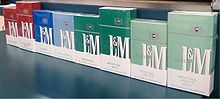 The American Cancer Society's Cancer Action Network thinks so. There's more momentum than ever among legislators to hike Georgia's tax on a pack of cigarettes, currently the third-lowest in the nation, said Andy Freeman, government relations director for the organization in Georgia.
"There's a lot more interest from legislators probably than ever before,'' Freeman said Tuesday. "From both parties.''
More groups have reached out to the Cancer Action Network to help pass the higher levy, Freeman added.
In the Georgia General Assembly a few months ago, a bill to raise the cigarette levy, sponsored by Rep. Ron Stephens (R-Savannah), failed to get a vote in committee before Crossover Day. That would ordinarily mean it is dead for the year. But 2020 has not been an ordinary legislative year. The session was suspended due to the pandemic and is poised to resume next month, with the main spotlight being on the budget crisis.
Georgia's tobacco tax, at 37 cents a pack, trails only those in Missouri and Virginia. Increasing the tax on a pack by $1.50 would bring $425 million in annual revenue, Freeman said.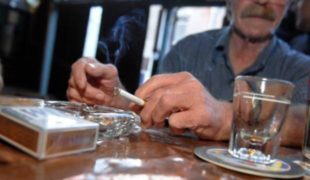 It also would prevent 30,200 kids under 18 from becoming adults who smoke, help 59,700 adults quit smoking, and save 24,100 lives, according to a Cancer Action Network projection.
Republicans in past years generally have opposed the move out of an aversion to tax increases, and the fact that this is an election year is another potential obstacle.
But despite these hurdles, there's talk about a possible tobacco tax hike, especially during dire budget projections.
A spokeswoman for Gov. Brian Kemp, Candice Broce, told GHN on Tuesday that "we're aware that those discussions are under way in the Legislature, but we will decline to comment at this stage.''
Rep. Terry England (R-Auburn), chairman of the House Appropriations Committee, told GHN, "I don't know on the tobacco tax issue. Have heard a little talk, but there is still time for that to develop.''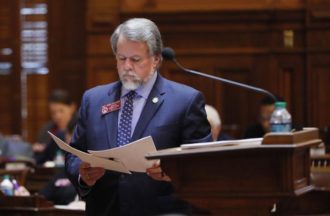 He mentioned support for another legislative move related to pharmacy benefit managers.
PBMs are corporate middlemen between health insurers or large employers and drugmakers in handling pharmaceutical benefits. A trio of House bills aim to strengthen regulation and scrutiny over the PBMs.
One measure, sponsored by Rep. David Knight, could lead to Georgia carving out PBMs from Medicaid managed care. Knight, a Griffin Republican, has pointed to a West Virginia study that found more than $50 million in savings when PBMs were eliminated from that state's Medicaid managed care.
"I really would like to see us move on the PBM issue,'' England said.
Insurance and PBM officials have defended their practices as an essential tool to lower health care premiums. Prescription prices, they said, are controlled by the drug manufacturers.
State calls for deep budget cuts
Tax revenues are expected to plummet for the year after weeks of statewide business closures and stay-at-home orders prompted by the virus.
In a memo written Friday, budget leaders in the General Assembly and Gov. Kemp's office directed state agencies to propose how they will cut their budgets by 14 percent.
"The actions we have had to take as a state and as a nation to protect the health of our citizens is significantly impacting our economy and our state revenue," the memo said. "As you know, we have a strict constitutional mandate to create and adopt a balanced budget for our state.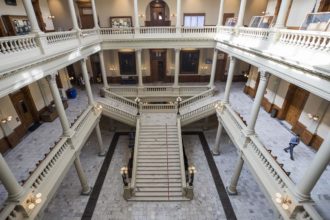 "Due to the rapidly changing revenue picture for FY 2021, at this time we are asking every state agency to prepare for an FY 2021 budget that includes a 14% reduction from their FY 2020 original base.
"While the Great Recession of 2008 was considered to be a 'once in a lifetime' event, our current situation will certainly overshadow it. That is why this request is being made to ALL areas of the state budget with no exceptions."
Georgia lawmakers, meanwhile, are pushing for Congress to release $500 billion in federal funds to help prop up state budgets in Georgia and across the U.S. amid the coronavirus-prompted economic downturn.
In a letter Monday, top budget-writing lawmakers in the General Assembly formally asked the state's congressional delegation to back the $500 billion relief package for state governments, echoing calls by a handful of governors last month for the same amount, the Capitol Beat News Service reported.