An irony about COVID-19 — the greatest public health threat in a century — is that many doctors' offices are now basically empty.
The pandemic has led to much lower patient volumes for physicians across Georgia. A lot of people have stopped going to the doctor.
"It happened almost overnight,'' says Dr. Donald Fordham, a family physician in Demorest, in northeast Georgia. "The volume fell off precipitously.''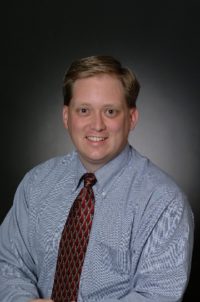 And that revenue drain may endanger some rural medical practices, which are already few and far between in many counties.
Part of the reason for the dropoff in patients' office visits is that people are simply following the shelter-in-place order and staying home as directed.
Then there's fear of exposure to infection at a medical building or office. "The fear in the community is palpable,'' Fordham says. "The fear of going out and the fear of exposure.''
And in tough economic times, some financially stressed families may skip medical appointments even though they need them.
Pediatric practices in the state are seeing patient visits drop by 40 percent to 70 percent, says Dr. Terri McFadden, who's a pediatrician with Emory School of Medicine and president of the Georgia chapter of the American Academy of Pediatrics. "Small practices, solo practitioners are struggling to keep their lights on.''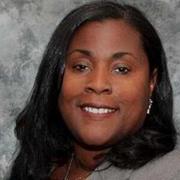 "We find our offices are almost empty'' both in urban and rural areas, McFadden says.
Physicians across the country are having to close their clinics and transition to remote patient visits when possible to stop the spread of COVID-19, reported MedPage Today. But for many physicians, that change has negative financial consequences. One of the hardest-hit specialties is primary care, said the article.
An American Medical Association spokesman told GHN on Thursday that the organization is hearing from doctors across the nation about sudden financial pressures on their practices. Large physician groups are being squeezed, too, the spokesman said.
"This is going to drive a lot of people out of practice,'' says Dr. Johnny Peeples, a pediatrician with offices in rural Eastman and McRae.
Physicians ask for help
A group of 27 Georgia physician organizations, noting the new revenue pressures on doctors, has asked the state's Department of Community Health to accelerate or advance Medicaid payments during the public health emergency.
"The COVID-19 pandemic has drastically changed the practice environment for all Georgia physicians, including those that participate in Georgia's Medicaid program,'' the group's letter says.
"Small and independent practices, the sole providers of Medicaid services in some regions of the state, are reporting a drop of up to 75 percent in their patient volume. This trend is unsustainable, and if it continues for the next 90 days, many Medicaid patients will lose access to health care because of the permanent closure of these practices.''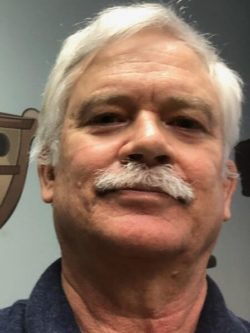 Peeples, a longtime rural pediatrician, says he's in the medical profession "for the long haul.'' He has a lot of Medicaid and PeachCare patients.
With COVID-19,though, patient volume is down about 50 percent, he says.
"We're trying to keep people out of the office,'' Peeples says. One potential upside of all the current lockdowns, he says, is that kids staying at home and not going to school may catch fewer illnesses.
"I don't see us getting back to normal till most people get the vaccine for this,'' he says.
For Peeples and other doctors, telehealth appointments have accelerated as office visits have declined.
"Half of our visits are now virtual visits,'' says Dr. Jim Sams, CEO of Privia Medical Group – Georgia. He's an internal medicine physician overseeing the 300 medical providers in the organization, which has 75 office locations in the state. Telehealth works well for management of stable chronic disease, he says.
The decline in office visits has been 40 percent to 50 percent. "This is an extreme financial hit for these practices,'' Sams says.
COVID-19 "has fundamentally changed how we approach patient care,'' says Sams, who is based in Peachtree City and Fayetteville.
Telemedicine will remain robust after the pandemic, he adds. "I don't think we'll go back to business as usual.''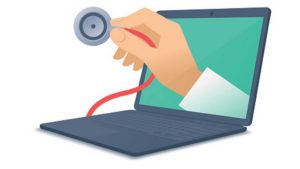 Rena Brewer of the Global Partnership for TeleHealth says that in Georgia, insurers and government programs are reimbursing telehealth visits the same as office visits.
Privia, though, says there is a lag in Georgia Medicaid paying equally for telemedicine visits.
One downside in this transition to virtual visits is that some patients are more tech-savvy than others. And Peeples says telehealth is labor-intensive. "It's harder to see a patient by telemedicine than in person.''
Doctors may be eligible for the Paycheck Protection Program, the federal relief program created to offset the pandemic's financial effects. The program authorizes forgivable loans to small businesses to pay their employees during the COVID-19 crisis. Fordham says he is trying to maintain the hours of his office and medical staff, and plans to apply for PPP.
On the pandemic, he adds, "I've never seen anything like this. At first I thought, 'Is it just me?' But I've talked to other physicians, and they're going through the same thing.''
Rural areas of the state are already seeing physician gaps. Sixty counties, for example, have no pediatrician. McFadden says she's concerned that things will grow worse for more counties if financially stressed practices are forced to close.
And pediatricians fear that because of the current crisis, some children may not get the immunizations they need to prevent other diseases.
"You can't give vaccines through telemedicine,'' McFadden notes.
When COVID-19 hit Marion County, Dr. Dan Singleton, a family medicine physician, pushed off preventive care visits into the future, recognizing the need for increased safety. His office visits have dropped in half.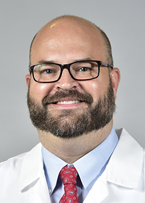 Singleton says that because he's employed by Phoebe Health, he has more of a financial cushion than some counterparts.
Amid the pandemic, he's doing more telehealth. "My patients for the most part are willing to do it.''
The COVID-19 crisis "has been a tremendous shock'' to the health care system, Singleton says. But he adds that "it has been really nice to have patients say how much they appreciate the work we do.''
"I think it's going to be really tough for a while.''