Any Georgian with COVID-19 symptoms can now get tested, Gov. Brian Kemp said Monday.
"We have the tests, we have the physicians, we have the sites, and we have the bandwidth. What we need now is more Georgians to participate,'' Kemp told reporters at a press briefing at the state Capitol.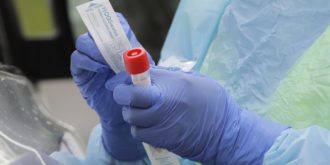 The governor also defended his decision to reopen certain businesses Friday, and restaurants and movie theaters Monday. Georgia's reopening plan is considered the most aggressive of any state during the pandemic.
Kemp also did not show any resentment of President Trump's criticism of Georgia's reopening plan. Trump said last week that Georgia was moving too fast.
"The president and I share a common goal and that is to protect both the lives and livelihoods of Georgians as well as the American people,'' Kemp said. "I want to continue to applaud the president's leadership during these difficult times."
The governor said the country is looking at "Depression-like'' unemployment forecasts, and that he shares Trump's goal of restoring the economy to its past levels.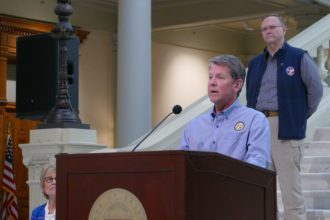 Kemp said there was "no bad news'' when businesses reopened Friday.
Many Georgians were excited about the reopening of hair salons, barbershops, tattoo businesses, bowling alleys and nail salons, Kemp said. By following health guidelines, businesses "were protecting themselves and their customers,'' he said.
"A lot of people decided to wait'' to reopen their businesses, he said. "I support them 100 percent.''
The directive on reopening "wasn't a mandate,'' the governor noted. "I didn't order anybody to open their business, or order anybody to patronize any business.''
The governor's shelter-in-place order expires May 1. But Kemp said vulnerable people with medical conditions and residents of long-term care facilities need to continue to shelter until May 13.
How much testing is enough?
"Our testing numbers are quickly increasing,'' Kemp said. Georgia is now 36th among states in per capita COVID-19 testing, up from 42nd. "We still have work to do.''
He said he based his reopening decision on case numbers. Hospitals are reporting lower number of COVID-19 cases, Kemp said.
Yet a new analysis by Harvard researchers and STAT, published Monday, said that more than half of U.S. states will have to significantly step up their COVID-19 testing to even consider starting to relax stay-at-home orders after May 1.
To detect hot spots, Georgia must do 9,600 to 10,000 tests per day, and it has been averaging around 4,000, the analysis said.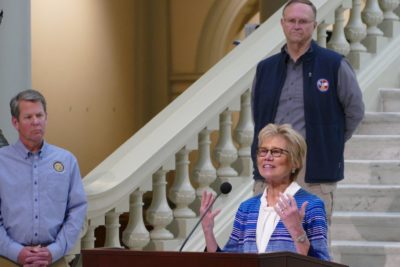 Dr. Kathleen Toomey, commissioner of the Department of Public Health, acknowledged Monday that the state did not meet the White House Task Force guidelines on reopening businesses, but said progress is being made on those goals.
The guidelines include adequate COVID-19 testing, contact tracing, and health care capacity. The guidance also says that before reopening, a state should have seen a decline in new COVID-19 cases for 14 days. Georgia has not yet met that standard.
But Toomey also said that Kemp is looking at factors other than data in making his decisions.
Dr. Harry Heiman, a Georgia State University health policy expert, said the testing capacity is improving in the state. "But numbers alone don't ensure that there is adequate capacity in all parts of our state with equitable access by all communities," he said.
"Even with some of the expansion of testing sites to rural communities, we are still focusing on drive-in centers,'' Heiman said. "These remain inaccessible to those without a car. We are already seeing compelling data that low-income communities, communities of color, and rural communities, like Dougherty County and the surrounding counties in southwest Georgia, are being disproportionately impacted. These same communities continue to experience some of the greatest barriers to testing."
Gainesville sees increase in cases
Toomey said she envisions the contact tracing effort – to identify an infected person's contacts — having a workforce of up to 1,000 people in the state.
Public Health reported Monday night that there have now been 24,349 total COVID-19 cases in Georgia. The state's death toll from the disease now stands at 1,000.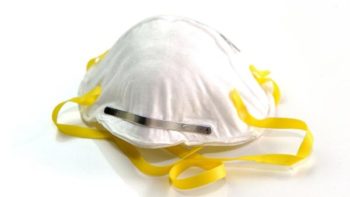 Kemp said the Georgia COVID-19 numbers have been skewed upward by the Albany outbreak, but added that situation in the city in Dougherty County is easing.
He also said the Gainesville area has noted an increase in COVID-19 cases, and hospitals there have seen more infected individuals. Gainesville is a center of the poultry industry, and Kemp said state Insurance Commissioner John King met with industry leaders "to ensure that their workers understand public health guidance and that we continue to work together to stop the spread of COVID-19.''
Kemp touted a breakthrough on personal protection equipment that has been developed in Georgia.
A new system in Atlanta uses vapor hydrogen peroxide to decontaminate N95 respirator masks. It can decontaminate up to 80,000 N95 respirator masks per day, with each able to be decontaminated up to 20 times.