A metro Atlanta hospital nurse has died from coronavirus, GHN has learned.
The Georgia Nurses Association on Friday confirmed a death of an RN, but did not identify the hospital, and did not have any personal information about the identity of the nurse.
The person would be the first Georgia nurse "we know of who has died'' from COVID-19, Matt Caseman, executive director of the Nurses Association, told GHN on Friday.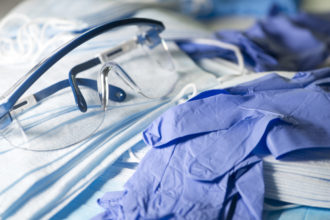 Nurses as well as other health care workers have been working under extraordinary circumstances since the pandemic began.
They have also persevered during a shortage of personal protective equipment (PPE), such as masks, gowns, gloves and face shields. Here's a GHN article on a nurses' survey that cited a widespread supply gap.
Nurses have died from coronavirus in New York City, Washington, D.C., and Detroit, according to media reports.
The American Nurses Association recently joined other medical organizations calling for more PPE to lessen potential staff shortages caused by illness and quarantines.
Georgia has been dealing with a nursing shortage for some time, and the coronavirus crisis has worsened the staffing situation.
The president of the Nurses Association, Richard Lamphier, said in an organization communique that on Thursday, "we lost our first colleague as a result of infection of COVID-19.''
"Today it is with heavy hearts that we heard of the first Georgia nurse to pass away from COVID-19 in the line of duty. I would like to ask every nurse and citizen of Georgia to please take a moment to recognize our fallen colleague," said Lamphier.
Lamphier added that public support for nurses has been gratifying. "We see you in the parking lots, we see the signs in the yards and hear your support. I ask for those that believe in the power of prayer to please consider lifting the health care professionals who are up from 7 a.m. to 7 p.m."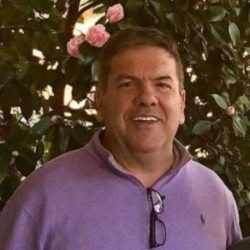 He added, "We will lose colleagues, family and friends to this deadly disease. We will be there for you and each other."
Asked about the death, Lisa Eichelberger, an RN and dean of the College of Health at Clayton State University, said that bedside nursing has always been a stressful profession. "But in my 40-year career, I have never seen this type of pervasive, constant level of anxiety. There is real fear not only about the nurse's own personal safety but the safety of their family."
"The AIDS epidemic changed everything in health care, and nurses were apprehensive about contagion then," Eichelberger said. "But it wasn't anything like COVID-19."
As of 7 p.m. Friday, there were 5,967 cases of COVID-19 in Georgia, with 198 deaths.