Obesity has emerged as a major predictor of severe COVID-19 illness, according to new research.
That linkage is demonstrated in Albany, where dozens of patients have died of COVID-19 at Phoebe Putney Memorial Hospital.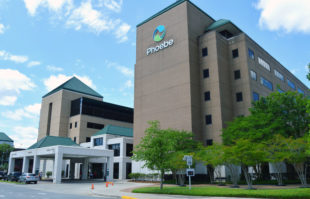 Phoebe's chief medical officer, Dr. Steven Kitchen, said the hospital has not yet gathered precise data on obesity rates of coronavirus patients. But he told GHN on Thursday that "a disproportionate percentage of our critically ill patients in our ICUs are morbidly obese.''
Other medical conditions are frequently associated with obesity, such as cardiovascular disease, diabetes and kidney disease, Kitchen noted. "Morbid obesity is probably an independent risk factor for poor health outcomes,'' he added.
Obesity is a rising problem in Georgia and the U.S. as a whole. Roughly one in three adults in the state is obese, according to County Health Rankings. That percentage is higher for African-Americans than other racial or ethnic groups.
And Dougherty County has a higher obesity rate than the Georgia average, Kitchen said.
The hospital is doing epidemiological studies on its COVID-19 patients with state public health officials and the CDC, as well as with the Medical College of Georgia at Augusta University. Phoebe Putney reported nine more COVID-19 patient deaths Thursday, bringing the hospital's total to 64.
Impact on the Southeast
The CDC recently reported that among hospitalized COVID-19 patients studied, almost half were obese.
At Ochsner Health, a system with 41 hospitals in Louisiana and southern Mississippi, Dr. Leo Seoane, the company's senior vice president, said that 60 percent of patients hospitalized with COVID-19 had obesity, and that obesity appeared to nearly double their risk of requiring a ventilator, the New York Times reported.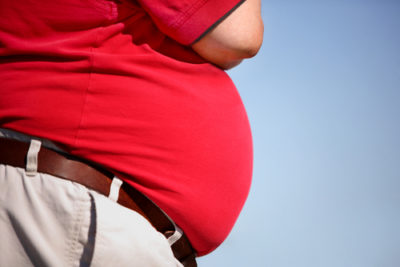 Louisiana and Mississippi have a high number of deceased COVID-19 patients who were obese, USA Today reported.
The Georgia Department of Public Health said it hasn't tracked the rate of obesity among COVID-19 cases or among those who have died from the disease.
The new research points to obesity as the most significant risk factor, after only older age, for being hospitalized with COVID-19. Young adults with obesity appear to be at particular risk, studies show.
The age-adjusted prevalence of obesity among U.S. adults was 42 percent in 2017–2018.
Body mass index (BMI) is a measure of body fat based on height and weight that applies to adult men and women. A BMI of 30 or more is considered obese.
New studies point to impact
In one of two new studies released this week, COVID-19 patients who were younger than 60 and had a body mass index BMI between 30 and 34 were twice as likely as their non-obese peers to be admitted to the hospital for acute care instead of being sent home from the ER, the Los Angeles Times reported. They were also 1.8 times more likely to require critical care in a hospital's intensive care unit.
In a second report, a team of NYU doctors and researchers examined the factors that appeared to predispose 4,103 COVID-19 patients of all ages to hospitalization. The research is preliminary, and not peer reviewed. The study found that being older than 75 was the most potent predictor of hospitalization for COVID-19, followed by being between the ages of 65 and 75. The third-best predictor was having a BMI over 40, a condition doctors call "severe obesity."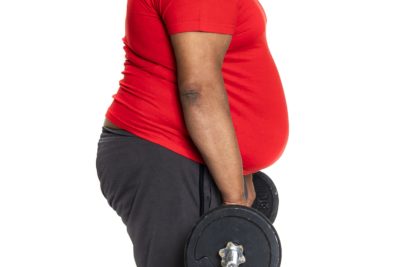 When all other factors were held equal, COVID-19 patients with severe obesity were more than six times more likely to be hospitalized than were patients who were not obese.
Dr. Phillip Coule, chief medical officer for Augusta University Health, said Thursday that "there is certainly evidence to support a high body mass index as a major contributing factor to severe complications for COVID-19.''
Obesity alters respiratory physiology, interfering with adequate function of the lungs, he said. And an obese patient is harder to "prone'' – positioning the individual on the stomach — a technique that is used to improve respiratory mechanics, Coule said.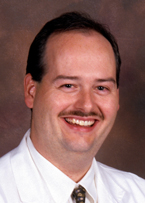 Obesity appears to disproportionately worsen COVID-19 outcomes, Coule told GHN.
The new findings about obesity risks are bad news for all Americans, but particularly for African-Americans and other people of color, who have higher rates of obesity and are already bearing a disproportionate burden of COVID-19 deaths, the New York Times reported. High rates of obesity are also prevalent among low-income white Americans, who may also be adversely affected, the newspaper reported.