By Holly Lang
There's a famous quote by Mr. Rogers in which he recalls his mother telling him that in times of trouble, "Look for the helpers. You will always find people who are helping."
Across the state, COVID-19 is testing all of our communities and health systems – especially those primarily serving low-income and uninsured populations.
For our low-income neighbors, the "helpers" are the 98 free and charity clinics that are serving more than 250,000 Georgians today, with the number increasing about 15 percent each year. Free and charitable clinics have always served the most vulnerable in society – and do so either for free or on a generous sliding scale. That means the clinic takes on, either fully or in part, the cost of the care. Because of this, clinics are reliant on one of three mechanisms to stay open: local donations and/or in-kind services, grant funding (usually targeted to specific programming), or funds through the state's annual appropriation.
Since 2016, the Georgia Legislature has appropriated money to the Georgia Charitable Care Network (GCCN) for Georgia's clinics in the state's Department of Community Health budget. Contracting with GCCN, the state has provided $2.3 million as of December 2019. GCCN distributes those funds directly to selected clinics through a grant program designed to build their capacity to serve people. More than 240,000 patients have been cared for through the program, at a cost to taxpayers of just $9.52 per patient. In addition to improving the health status of Georgia's poorest, this appropriation is probably one of the best returns on investment for Georgia's taxpayers.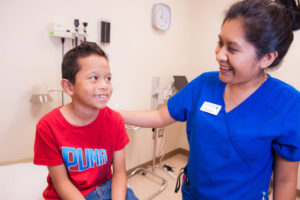 Our clinics and our patients are grateful for the support. But now, with the coronavirus pandemic, when these clinics are needed most, their resources are being stretched further, almost to the breaking point. Amid this crisis, free and charity clinics remain open for business, because while the coronavirus has presented additional challenges, caring for those who need it most is the clinics' mission, each and every day.
Lower-income populations are more likely to work jobs that can't be performed remotely and often don't offer paid sick days. These jobs are also less likely to offer any type of health benefits, and in states that have not expanded Medicaid, such as Georgia, public insurance is often not a viable option. Poorer people are more likely to already be sick and tend to have at least two chronic conditions.
Many such people also struggle with life's basics – such as food and stable housing – and have no savings to cover unexpected medical bills. According to a 2019 Federal Reserve study, 40 percent of all Americans could not come up with $400 to cover an emergency. When you look at those living at 200 percent of the federal poverty level or below, that statistic becomes even more alarming. This was a reality for one-third of all Georgians even before employers began some sending workers home to limit the impact of the coronavirus. For these populations, the coronavirus could prove both a health disaster and a financial calamity.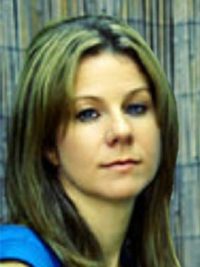 Charitable care often goes beyond routine physical needs. These clinics know how to address the unique challenges that are inevitably going to arise. For example, as schools close, many poorer children who rely on free or reduced-cost lunches will go without, and those families will scramble to find food. As a safety-net provider, clinics are often integrated with the resources that help support all facets of the patient's life.
But this integrated approach comes at a cost, and these clinics subsist on grants and donations that likely cannot stretch to cover the rising costs that will accompany this pandemic.
The charitable clinics will weather this storm, because that's what they do. Whether it is responding locally to a global pandemic or developing a treatment plan for a chronically homeless patient, they are the safety net and are on the front lines, saving lives every day.
A lot remains unknown about the coronavirus. But as the world watches and holds its breath, one thing is for sure: Charitable clinics will be open for business, providing compassionate, quality care. These clinics thrive because of their entrepreneurial spirit and innovative approach to serving their communities. But when a crisis strikes, the clinics need their communities more than ever.
So what can our communities do to support clinics?
Clinics need crucial support and security from their current benefactors. Funders such as foundations, corporations, and other grant makers are critical in funding clinic operations. The coronavirus is creating an additional workload no one expected, which can be particularly daunting for small organizations such as most local clinics. Funders can reassure these clinics that their current support is still there, including sponsorship of events and programs that may be postponed, and should explore ways to provide additional support, through rapid response funding, for instance. Also, funders should consider temporarily easing the administrative burden on clinics by extending deadlines for grant reports and other documentation, because staffers at many clinics are already straining under a load of new paperwork.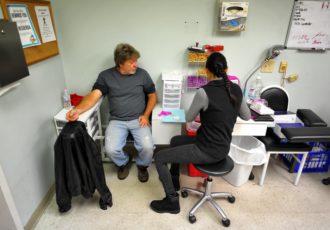 Georgia lawmakers should allot a portion of COVID-19 emergency funds to free and charity clinics. Georgia has already demonstrated its strong support for our clinics, but additional support is needed now more than ever. Lawmakers should allot a specific portion of any approved COVID-19 emergency funds through its current clinic funding mechanism, which in turn will give necessary relief to our clinics.
Communities need to band together to support these clinics. Local groups, like chambers of commerce and coalitions, should consider providing rapid response funding to these clinics to help ease the increased demand on services. These groups can also use member communications – like Facebook or newsletters – to appeal to individual corporations, companies and individuals for support. Also, consider the potential of in-kind donations that may ease the budgetary burden on clinics. Every facility has different needs, and I strongly encourage you to connect with your local free or charitable clinic to see how you can help.
Hospitals should utilize all opportunities to support their local clinics. Hospitals are fundamental partners of local clinics, and the benefit goes both ways. Clinics have repeatedly demonstrated their value in curbing preventable readmissions to hospitals and giving low-income people a more suitable alternative to emergency rooms. Hospitals, for their part, can provide critical funding to clinics as well as provide vital in-kind services such as providing supplies or processing some of the clinics' lab work for free. Hospitals should talk with their local clinics to see what they need now and try to cut through the red tape to help.
Donors of all kinds should support intermediary organizations. State associations, like the Georgia Charitable Care Network, bolster individual clinics' operations, by providing technical assistance and leading the clinics in joint projects. This network, like its member clinics, sometimes has to struggle to survive. Its needs should not be neglected.
As a state, we need to strengthen how we collectively address COVID-19, and the support of Georgians who care is key to that. Please make a donation to your local free or charity clinic. Even a few dollars can go a long way to ensure care for those least able to get it.
Holly Lang is a health economist and heads Fair Play, a nonprofit, nonpartisan research and policy organization. She is the board chair of the Georgia Charitable Care Network.