In just seven hours, the state toll from coronavirus jumped significantly.
As of 7 p.m. Wednesday, 47 Georgians had died from coronavirus, up from 40 reported at noon. The total number of cases increased from 1,247 to 1,387 over that time.
The death rate from confirmed cases in Georgia remains at 3 percent.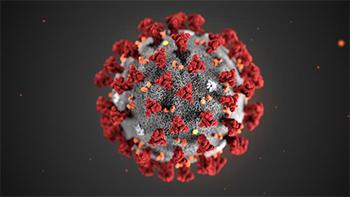 The hardest-hit hospital in the state, Phoebe Putney in Albany, on Wednesday reported its 12th death from COVID-19. It has 35 patients in the hospital with the disease, and 90 others hospitalized patients waiting for lab tests to confirm whether they have the virus.
"This morning, all beds in our three intensive care units in our main hospital were filled with critically ill COVID-19 patients,'' Scott Steiner, CEO of Phoebe Putney, said in a Wednesday statement. "We previously opened a fourth ICU to provide critical care for non-COVID patients.''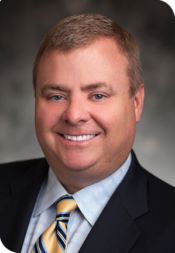 Steiner said the financial burden on the Albany hospital is immense. The hospital is losing $30 million a month, he told CNN.
Phoebe is seeing broader cooperation from other hospitals in accepting its patients, Steiner said. On Tuesday, he had said that some hospitals had refused to accept even non-coronavirus patients from Phoebe.
"I am pleased that every one of our regional partners we spoke to in the last 24 hours agreed to assist by accepting patient transfers from us, when appropriate," said Steiner.
The Medical Center, Navicent Health, in Macon has recently taken some Phoebe Putney patients, including a few with COVID-19, as has Piedmont Healthcare.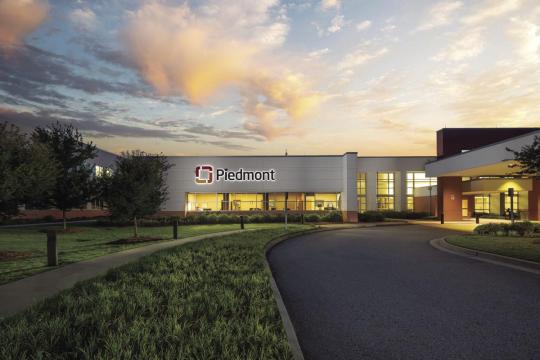 Piedmont, an 11-hospital health system, is running a COVID-19 "command center'' in Columbus to centralize the nonprofit organization's response to the pandemic.
The center tracks capacity, ICU beds, supplies and critical equipment across the system, then directs resources, such as staffing and equipment, as needed to Piedmont facilities in need.
Piedmont, like other health systems in Georgia, is feeling the impact of coronavirus on its facilities.
Larry Ebert, CEO of Piedmont Walton, the system's hospital in Monroe, wrote elected officials Tuesday with a desperate plea to governments to make citizens stay home, avoid crowds and most businesses, and generally keep themselves apart for the next few weeks, the Walton Tribune reported.
Ebert said modeling of daily numbers across the system for COVID-19 patients, based on Georgia data, shows that if a mandatory shelter-in-place order isn't given by the end of the week, the entire system will be at capacity with no beds available by April 9.
Ethylene oxide rules eased
Georgia's controversy over ethylene oxide, a toxic gas used in medical equipment sterilization, has taken a sharp turn amid the pandemic.
Ethylene oxide is a cancer-causing chemical, and leaks of the gas from sterilizing facilities have triggered community protests in two areas of metro Atlanta in recent months. The uproar followed a report by WebMD and Georgia Health News last year that identified three metro Atlanta census tracts in EPA data as having an elevated cancer risk from air pollution, largely due to ethylene oxide.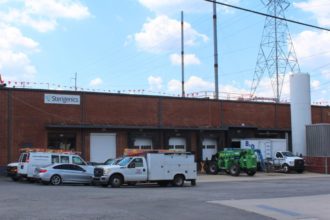 Two of the tracts are in Fulton County, near a medical sterilization facility run by the company Sterigenics. The third is in Covington in Newton County, where the company BD operates a sterilizing plant.
Those emissions have also led to pending legislation in the Georgia General Assembly that would require public disclosure of any unpermitted leaks or emissions. The Sterigenics plant has been closed for several months, as Cobb County demanded additional safety controls at the sterilizing plant.
That closure ended Wednesday.
Cobb County Commission Chairman Mike Boyce signed an executive order to let the facility operate "on a limited contingency basis.'' The FDA had urged the Sterigenics reopening, citing the national shortage of personal protective equipment during the COVID-19 crisis.
Boyce told Bloomberg Environment News that "Washington has asked us to reopen the plant in the national interests.''
The order expires at the end of the county's emergency declaration, restricts the amount of ethylene oxide permitted on site, and requires immediate reporting of any incident at the facility.
The activist group Stop Sterigenics Georgia blasted the county's move.
"The company is being rewarded for breaking the county's laws and installing their systems without a valid construction permit,'' said Janet Rau, president of the group. "It is deeply disturbing that the community around this facility continues to be the guinea pig for this company's bad actions.''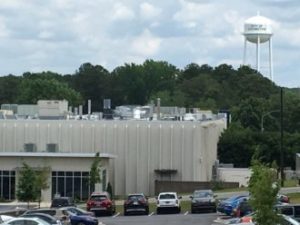 Meanwhile, the BD sterilizing plant in Covington also is seeing fewer restrictions.
Georgia regulators said that after talks with the U.S. Department of Health and Human Services, the FDA and the EPA, the state will allow a temporary increase in the number of medical devices that BD is allowed to sterilize, and allow the company to make temporary changes to its aeration time.
"These changes are necessary to ensure hospitals have enough sterilized medical devices available to treat the influx of COVID-19 patients,'' the state EPD said. The BD changes will be in effect until 14 days after Gov. Brian Kemp lifts the state's public health emergency over COVID-19.
Rural hospitals get some help
In other coronavirus news:
Four Georgia rural hospitals with severe cash flow problems are getting some help from a new rural hospital fund, created amid the coronavirus crisis.
From the $5 million fund in the midyear state budget, Habersham Medical Center will get $653,000, Evans Memorial Hospital $489,000, Emanuel Medical Center $373,000, and Irwin County Hospital $366,000. Their financial plight was highlighted in this recent GHN article.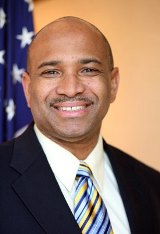 A fifth state senator, Lester Jackson, a Savannah Democrat and dentist, said he had tested positive for COVID-19. The first member of the chamber to publicly announce his COVID-19 diagnosis was Brandon Beach, an Alpharetta Republican, whose test results came back positive days after he attended the recent special session of the General Assembly
Gov. Kemp will headline an hour-long town hall event Thursday to discuss the growing coronavirus pandemic. It will be broadcast on numerous broadcast channels in the state.
It will feature interviews with Atlanta Mayor Keisha Lance Bottoms, Georgia Department of Public Health Commissioner Dr. Kathleen Toomey, Georgia Emergency Management and Homeland Security Agency Director Homer Bryson, and Georgia Insurance Commissioner John King.
"Georgians are eager to hear directly from their leaders on what we are doing to address the impact of COVID-19 across our state," said Kemp in a statement. "The Coronavirus Task Force is working tirelessly to mitigate the effects of this virus, secure necessary supplies, and keep citizens informed in the days and weeks ahead."
Commissioner King urged Georgians who suspect they have been exposed to COVID-19, and/or have possible symptoms, to take advantage of the telemedicine options available to them from their health insurers instead of going in person to emergency rooms or doctors' offices.