The state's Department of Public Health and the CDC are sending a team of epidemiologists to investigate the rising number of cases of COVID-19 in Albany, where six people have died from the disease.
As of noon Friday, Dougherty County had 38 confirmed cases of coronavirus – the fourth-highest total in the state. Phoebe Putney Memorial Hospital had 26 of those patients, with another 63 patients in the hospital awaiting test results for COVID-19.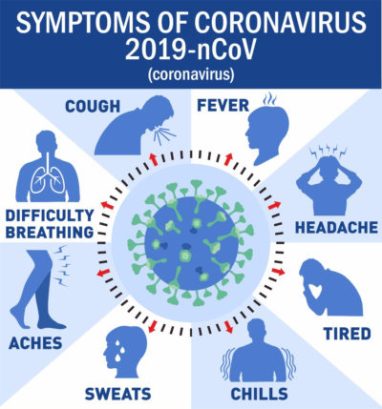 "We have two ICUs and two and a half floors that are nothing but COVID patients,'' said Ben Roberts, a Phoebe spokesman. "We've got a lot of sick people in the hospital.''
The epidemiological team will focus on infected patients at Phoebe Putney as well as at long-term care facilities, Georgia officials said Friday. The Dougherty County coroner said earlier this week that he was investigating a nursing home death as possibly caused by COVID-19.
The CDC earlier this month sent a team to Kirkland, Wash., to investigate the nursing home where a cluster of coronavirus deaths occurred.
The statistics of the pandemic are changing rapidly. The state said at noon Friday that 420 people in Georgia had the coronavirus – up from 287 Thursday — and 13 deaths had been caused by the disease. By 7 p.m., the Georgia case number had reached 485, with 14 deaths.
Gov. Brian Kemp joined southwest Georgia political leaders in urging Dougherty residents to practice social distancing. The group of officeholders, including U.S. Rep. Sanford Bishop, state Sen. Freddie Powell Sims and state Reps. Gerald Greene, CaMia Hopson and Winfred Dukes, along with Dougherty County Commission Chairman Chris Cohilas and Albany Mayor Bo Dorough, spoke out together to promote health practices to curb the spread of coronavirus.
"Wash your hands often with soap and warm water for at least 20 seconds, practice social distancing, and stay home, especially if you are not feeling well,'' the politicians' joint statement said.
Phoebe Putney, which has been scrambling to get personal protective equipment – such as gloves, masks, face shields and gowns – said it received some N95 respirators and gowns Thursday. A state helicopter brought more supplies Friday.
The spread of COVID-19 in Albany has been linked to two recent funerals there. The two services were heavily attended.
An Albany internist, Dr. Joseph Stubbs, said he hopes the team of epidemiologists will help stop the spread of the virus in southwest Georgia.
"It's chaos down here,'' Stubbs told GHN on Friday. The biggest need, he said, is for testing gear and personal protective equipment.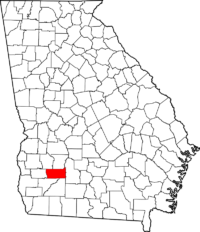 At his practice, Stubbs said, staffers are taking the temperatures of patients at the door. People with a fever are directed to go back to their vehicles and then go home, and a doctor will call them. Stubbs' practice is testing some patients in their cars with a drive-through line.
"We're trying to do virtual visits,'' he said. "We have patients that are suggestive of the symptoms. We tell them to stay home.''
The city and county are closing bars, gyms and other venues and limiting occupancy at other retail spaces for one week as they seek to limit the spread of the easily transmissible and sometimes deadly coronavirus.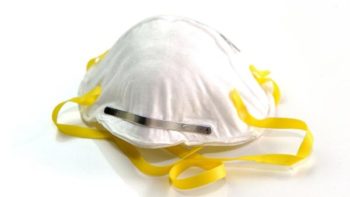 "We're taking these measures to protect the community," Mayor Dorough said Thursday, according to the Albany Herald. Restaurants will be allowed to provide curbside, takeout and delivery services.
Phoebe Putney said Friday that in addition to producing homemade masks that can be worn over N95 masks to extend their use, employees are now making face shields because of a shortage of those supplies. "They have developed a successful prototype and made a few hundred,'' hospital officials said.
The hospital staff is doing "amazingly well,'' Roberts said. And the community has pitched in. A local church organized a drive-in prayer vigil for patients and the health care workers treating them.
"People are delivering meals'' to the hospital, Roberts added. "The county has been really supportive.''
State warns about con games amid crisis
In other coronavirus-related news in Georgia, Attorney General Chris Carr issued a warning to consumers to avoid scams related to the disease. These include ads, promotions and websites that claim their products can treat, prevent or cure COVID-19.
"Scammers may try to take advantage of consumers during a time when fears and health concerns are at an all-time high," Carr said in a statement.
** Georgia's insurance commissioner, John King, Friday banned insurers from canceling health and business policies while the state weathers the coronavirus pandemic.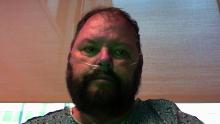 ** A Rome patient who has been featured on CNN, Clay Bentley, told the network that he is home from the hospital after suffering double pneumonia and coronavirus. "I'm getting my energy back,'' Bentley said. "It's a good day to be alive.''
** Savannah Mayor Van Johnson declared a local state of emergency on Thursday, mandating several business closures and other restrictions in addition to implementing measures to limit gatherings. The state of emergency will take effect at 8 a.m. on Saturday.
** The foundation of Atlanta Falcons owner Arthur Blank will provide about $5.4 million in funding to help people affected by COVID-19 in Georgia and Montana. "As a Family Foundation, we have always believed that it is the power of many that will make the greatest impact on the most pressing issues in our society," Arthur M. Blank, chairman of The Arthur M. Blank Family Foundation, said in a statement. "This is that moment — to join together to truly harness the power of all of us to address a challenge that knows no boundaries and has no precedent in our lifetimes."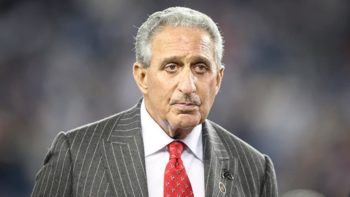 The bulk of the foundation's donation is a $5 million grant to the Greater Atlanta COVID-19 Response and Recovery Fund, established by the local United Way. Funds will go to nonprofit organizations that are helping people with the costs of food, housing, medical care and child care amid the pandemic.
State health officials emphasized that all Georgians can play a role in slowing the spread of COVID-19 by adhering to the following guidance:
Practice social distancing by putting at least 6 feet between yourself and other people.
Avoid close contact with people who are sick.
Stay home if you are feeling sick.
Wash your hands frequently and thoroughly with soap and water.
Use an alcohol-based hand sanitizer if soap and water are not available.
Cover your cough or sneeze with a tissue, then throw the tissue in the trash.
Avoid touching your eyes, nose and mouth with unwashed hands.