Gov. Brian Kemp on Monday ordered the shutdown of bars and nightclubs in Georgia, and required medically fragile individuals, including those in long-term care facilities, to "shelter in place.''
The governor said he is also banning gatherings of 10 or more people ''unless you can maintain at least six feet between people at all times.'' Kemp, though, stopped short of a wider set of restrictions such as governors in some other states have ordered.
"The number of COVID-19 cases has dramatically increased,'' Kemp said in a press briefing Monday afternoon. "The fight is far from over, and we're in this fight together.''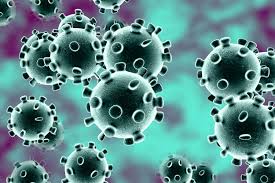 The state has 800 cases of the new coronavirus as of 7 p.m. Monday, with 26 deaths.
Especially hard-hit is the southwest Georgia city of Albany. Its hospital, Phoebe Putney, reported two more deaths of COVID-19 patients Monday, bringing the hospital total to eight. Two other deaths in Albany have also been reported.
Kemp said the state has sent ventilators to Phoebe Putney and that officials are in discussions about opening more beds in a Phoebe facility.
A Phoebe spokesman, Ben Roberts, said the hospital's coronavirus situation gets worse every day. "We have been able to weather the worsening situation,'' he told GHN.
"No hospital in the state of Georgia has been impacted as severely as Phoebe Putney Memorial Hospital,'' Roberts said.
With the possible opening of new beds, he said, staffing would be a problem. "We can make space, but we can't invent critical care nurses,'' Roberts said. If the COVID-19 spread continues, he added, the hospital eventually could be overwhelmed.
Georgia House Democrats have called on Kemp to impose broader restrictions. In order to "flatten the curve'' of the pandemic, the House Democratic Caucus urged the governor to issue a statewide order to shelter in place for the next 14 days with only essential personnel being deployed during the emergency.
The Democrats also requested a self-quarantine of 14 days for individuals returning from domestic and international travel until COVID-19 testing is more widely available.
Georgia House Speaker David Ralston, a Blue Ridge Republican, said he has been advocating for a broad shelter-in-place order.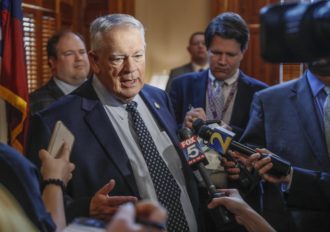 "I would support Governor Kemp if he chooses to issue an order requiring non-essential workers to remain home for another 10 days, two weeks, to see if we can flatten this curve a little bit," he told a local media outlet, Fetch Your News, according to the AJC.
"If we overreact, thank God we overreact," Ralston said.
Georgia infectious disease experts, such as Emory's Dr. Carlos del Rio, have urged a state shutdown to reduce transmissions of the disease.
A shelter-in-place directive would help curb the spread of COVID-19, Dr. Marshall Lyon, also of Emory University School of Medicine, told GHN on Monday.
Lyon said Emory hospitals have seen a steady flow of COVID-19 patients. He said the Emory system, like others, has a limited supply of personal protective equipment (PPE), which includes masks, gowns, gloves and face shields.
If that shortage continues, Lyon said, it will put health care workers at risk of contracting the disease.
"If we had a surge in numbers,'' he added, "our health care systems could be overwhelmed.''
Kemp said the state has started distributing packages of PPE to public health districts to support local medical providers and county health departments. "Over the weekend, we distributed 268,200 N95 surgical masks to all 142 hospitals within Georgia,'' Kemp said. "Earlier today, we also distributed 30 ventilators to two of our hardest-hit counties, Dougherty and Floyd.''
"We have shipped out 532,170 N95 masks, 65,640 face shields, 640,600 surgical masks, 46,740 surgical gowns, 635,000 gloves, and sixty-four pallets of general hospital supplies,'' Kemp said.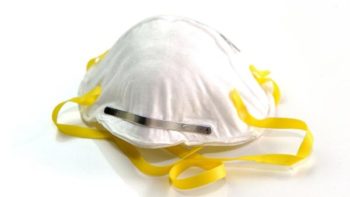 Georgia will receive a second delivery of PPE within the next five days, the governor added.
Kemp said the number of applications for food stamps and for Medicaid and PeachCare insurance coverage has soared in the past week.
On the medically fragile, Kemp ordered isolation, quarantine, or shelter in place for those who live in a long-term care facility; have chronic lung disease; are undergoing cancer treatment; have a positive COVID-19 test; are suspected of having COVID-19 because of their symptoms and possible exposure; or are known to have been exposed to someone who has COVID-19.
The governor also postponed the deadline to file Georgia taxes to July 15. President Trump recently announced the same postponement for federal returns.